The King of Pop and a likely successor, prince of pop Justin Timberlake, ruled the Billboard Music Awards — though Michael Jackson made a splash via hologram and Timberlake accepted his awards via video from overseas.
A hologram of Jackson made its debut Sunday, mirroring the late icon's signature slick dance moves as some members of the audience became emotional, while Timberlake won seven prizes, including top artist and Billboard 200 album.
"I want to thank everybody on Earth, everybody on Earth, except, except Donald Sterling," Timberlake said.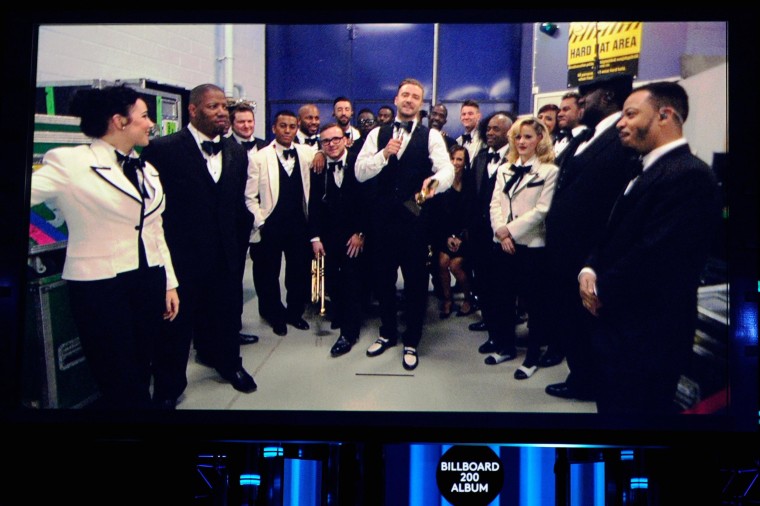 Timberlake's idol was featured in hologram form, and it performed "Slave to the Rhythm," a song from Jackson's new posthumous album "Xscape," along with a plethora of background dancers, beaming lights and fire blasts. It was easily the biggest moment at the awards show at the MGM Grand Garden Arena in Las Vegas.
Robin Thicke, who won four awards including top Hot 100 song for "Blurred Lines," debuted a new song called "Get Her Back," aiming to win over his actress-wife Paula Patton after they announced in February they were separating. He sang on bended knee and ended with the line: "I gotta get her back tonight."
"And most importantly I'd like to thank my wife for her love and support and for putting up with me all these years," Thicke said onstage when he accepted top R&B song.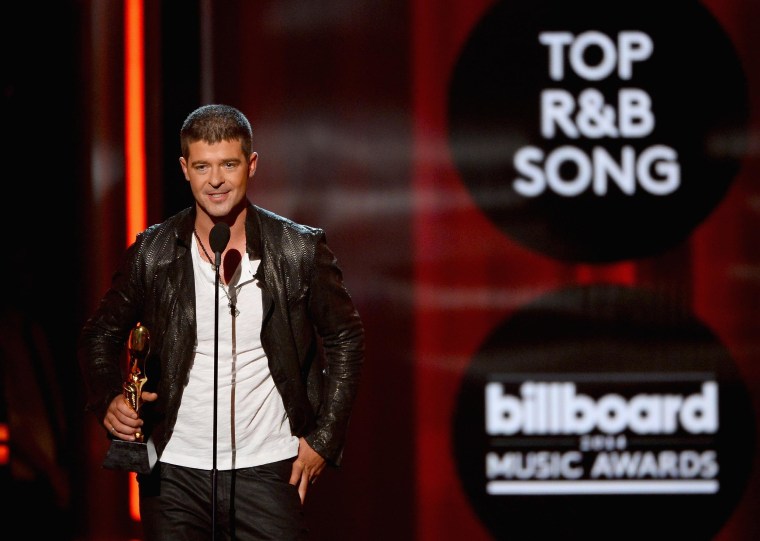 The night featured a number of collaborative performances, including an explosive duet from Carrie Underwood and Miranda Lambert, while double winner Luke Bryan and Florida Georgia Line were crowd favorites when they performed "This Is How We Roll." Even Underwood and her hockey player-husband Mike Fisher sang along.
Miley Cyrus performed The Beatles' "Lucy in the Sky with Diamonds" with Wayne Coyne of the Flaming Lips remotely from the United Kingdom, where she was on tour.
Katy Perry, who won top female artist, also performed remotely. Imagine Dragons, however, was present in Las Vegas, where the Billboard Music Awards marked a homecoming for the band. The Las Vegas-based rockers won five honors, including top duo/group and rock artist.
Lorde was a double winner, taking home trophies for best new artist and rock song for the ubiquitous hit "Royals."
Jennifer Lopez received the icon award and performed at the beginning and end of the three-hour show.
- The Associated Press