After N.W.A. made a splash this summer with the Hollywood biopic, "Straight Outta Compton," the former rap group could finally take a bow on another stage.
The Rock and Roll Hall of Fame released its roster of 2016 nominees, with N.W.A. among the 15 finalists. Eight of the nominees are landing on the eclectic list for the first time, although N.W.A. has been on the ballot three times without making the class.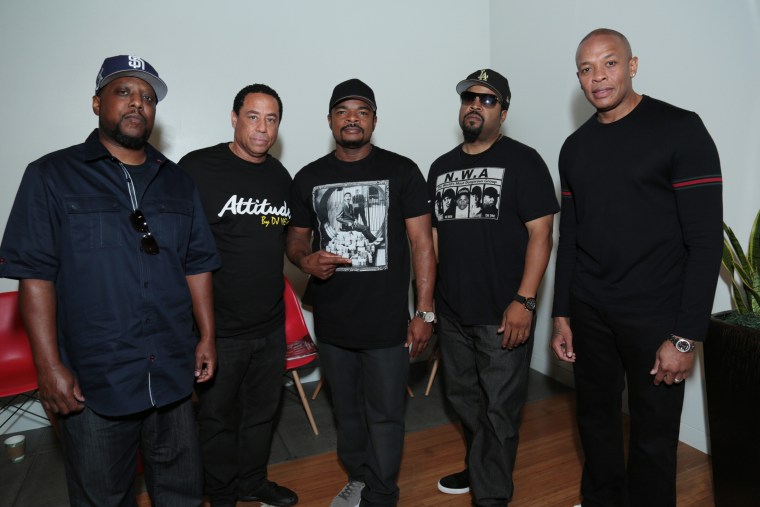 Those first-time nominees include Chicago, The Cars, Chaka Khan, Janet Jackson and Steve Miller. Others include The Smiths and Nine Inch Nails with Chic appearing on the list for the 10th time.
The public is invited to vote for their top five favorites, which will be used to factor into deciding the inductees.
Only artists who released their first single or album in 1990 or earlier are eligible, according to Rolling Stone. The inductees will be named in December, with a ceremony scheduled for next April in New York.
The 2015 inductees to the Cleveland attraction included Ringo Starr, Lou Reed and Green Day.