They're not saying sorry.
Justin Bieber and Skrillex are hitting back after a lawsuit was filed this week alleging that they stole a prominent riff in a female vocalist's song as part of their 2015 dancehall pop hit "Sorry."
"SORRY but we didnt steal this," Skrillex tweeted Friday, including a video of how the portion of the song in question was produced.
Bieber retweeted him, adding the hashtag #wedontsteal.
Casey Dienel, who performs under the name White Hinterland, sued Bieber, Skrillex and other collaborators of "Sorry," claiming that a four-note riff was lifted from her song "Ring the Bell," which was released in 2014.
The lawsuit, filed in a U.S. District court in Nashville on Wednesday, says that "the unique and original vocal sample and riff that appears throughout 'Ring the Bell'" is protected by copyright.
The riff, made up of four notes, which opens "Sorry" also mirrors the key and meter used in "Ring the Bell," the suit claims.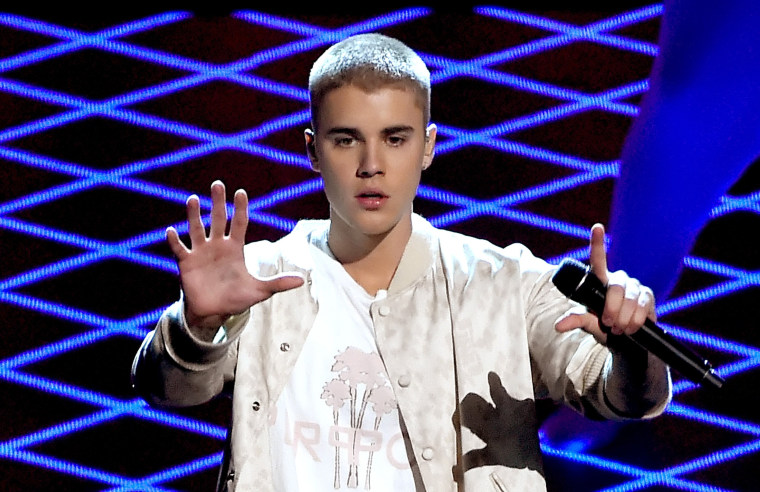 The complaint also alleges that the creators of "Sorry" — which was the second single from Bieber's 2015 album, "Purpose" — were familiar with "Ring the Bell" due to the "widespread commercial release" of the song, which has been streamed online about 800,000 times.
"I have worked very hard to preserve my independence and creative control, thus it came as a shock to hear my work used and exploited without permission."
The lawsuit adds that Skrillex must have been aware of White Hinterland's work because the two artists were featured in Rolling Stone magazine at the same time on two separate occasions.
"To write, create, produce, and record the song 'Sorry,' the Defendants knowingly and unlawfully copied original, protectable elements of the musical composition of 'Ring the Bell' and unlawfully sampled Plaintiff's protectable sound recording of 'Ring the Bell,'" the suit says.
Dienel reached out to Bieber in December to try to negotiate a resolution, but "Bieber ignored Plaintiff's claims and refused to engage in any dialogue regarding a resolution of these claims," according to the lawsuit.
Dienel also wrote on Facebook that she tried to reach out to the Canadian crooner multiple times but didn't get a response.
"Like most artists that sample music, Bieber could have licensed my song for use in 'Sorry.' But he chose not to contact me," Dienel added.
"I poured my blood, sweat, and tears into writing and producing 'Ring the Bell,' and I am proud of the finished product," the post said. "I have worked very hard to preserve my independence and creative control, thus it came as a shock to hear my work used and exploited without permission."
Dienel's lawsuit is seeking an unspecified amount tied to "lost profits, lost opportunities, loss of goodwill, and lost publicity."
Last year, in another high-profile lawsuit involving alleged music copyright infringement, a jury found that Pharrell Williams' and Robin Thicke's 2013 hit "Blurred Lines" was too similar to Marvin Gaye's 1977 song "Got to Give It Up." The jury awarded $7.3 million to Gaye's family.
Glen Rothstein, an intellectual property attorney, said at the time that the verdict "could redefine what copyright infringement means for recording artists."