Musician, poet and author Leonard Cohen, whose works spanned six decades and inspired numerous other artists, has died aged 82.
"It is with profound sorrow we report that legendary poet, songwriter and artist, Leonard Cohen has passed away," a statement on his Facebook page on Thursday said. "We have lost one of music's most revered and prolific visionaries."
His music label, Sony Music Canada, confirmed the death in a statement. "Leonard Cohen was an unparalleled artist whose stunning body of original work has been embraced by generations of fans and artists alike."
"Some people care about their work lasting forever — I have little interest in it"
Cohen's most famous song, "Hallelujah," in which he invoked the biblical King David and drew parallels between physical love and a desire for spiritual connection, has been covered hundreds of times since he released it in 1984.
Cohen, a native of Quebec, was already a celebrated poet and novelist when he moved to New York in 1966 at age 31 to break into the music business. He released his first album, "Songs of Leonard Cohen," in 1967 and his musical career has been compared to Bob Dylan and Paul Simon in terms of the influence on other artists.
As a songwriter, his themes encompassed love in all its manifestations, religion, faith and the tenuous state of the world.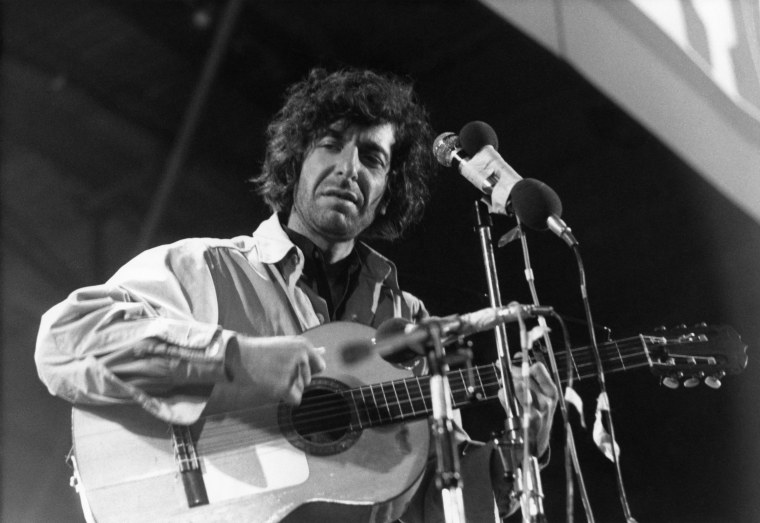 Like "Hallelujah," many of his tunes — his breakthrough composition "Suzanne," "Bird on the Wire," "Tower of Song" — became much-covered keystones of the popular songbook.
His longtime accompanist Jennifer Warnes recorded several of his best-known works on her 1987 Cohen recital "Famous Blue Raincoat."
"Unmatched in his creativity, insight, and crippling candor, Leonard Cohen was a true visionary whose voice will be sorely missed," Cohen's manager, Robert B. Kory, said in a statement. "I was blessed to call him a friend, and for me to serve that bold artistic spirit first hand, was a privilege and great gift. He leaves behind a legacy of work that will bring insight, inspiration, and healing for generations to come."
Cohen released his latest album, "You Want it Darker" in October. It was his 14th studio album. Rolling Stone called the album possibly his darkest yet, and characterized it as "the sound of a master soundtracking his exit, with advice for those left behind."
Cohen was inducted into the Rock and Roll Hall of Fame in 2008, and was awarded a Grammy Lifetime Achievement Award in 2010.
Cohen was awarded the Companion in the Order of Canada, the nation's highest civilian honor, in 2003. He was awarded the Glenn Gould Prize, given for a lifetime contribution to the arts, in 2011.
Columbia Records said in a statement: "We have lost one of music's most revered and prolific visionaries."
Cohen's family requested privacy. A memorial will take place in Los Angeles at a later date, the statement on Cohen's Facebook page said.
He is survived by a son and daughter from his relationship with Suzanne Elrod.
Among those paying tribute to Cohen online were "Hamilton" creator Lin-Manuel Miranda, singer-songwriter k.d. lang and pop superstar Justin Timberlake. Canadian Prime Minister Justin Trudeau said "Canada and the world will miss him."
For decades, Cohen was a student and friend of Joshu Sasaki Roshi, a Zen Buddhist monk, and from 1994 to 1999 he lived as a disciple of Roshi's at the Mount Baldy Zen Center in Los Angeles.
He claimed not to fully understand Buddhist concepts, but he said the retreat and its hard work gave him a better sense of himself.
"I was the cook up there," he told Magazine. "My life was filled with great disorder, with chaos, and I achieved a little discipline there. So I decided to return to music."
He continued to write and produce albums and books.
In 2006, Cohen won a lawsuit against his former manager, Kelley Lynch, whom he alleged stole more than $5 million of his retirement money while he was in seclusion at the Zen center. He was left with a nest egg of about $150,000, the lawsuit claimed.
Cohen was awarded $9.5 million but he was unable to collect it. He returned to touring in 2008-09 in part because of the financial losses, telling The New York Times the case was "a long, ongoing problem of a disastrous and relentless indifference to my financial situation. I didn't even know where the bank was."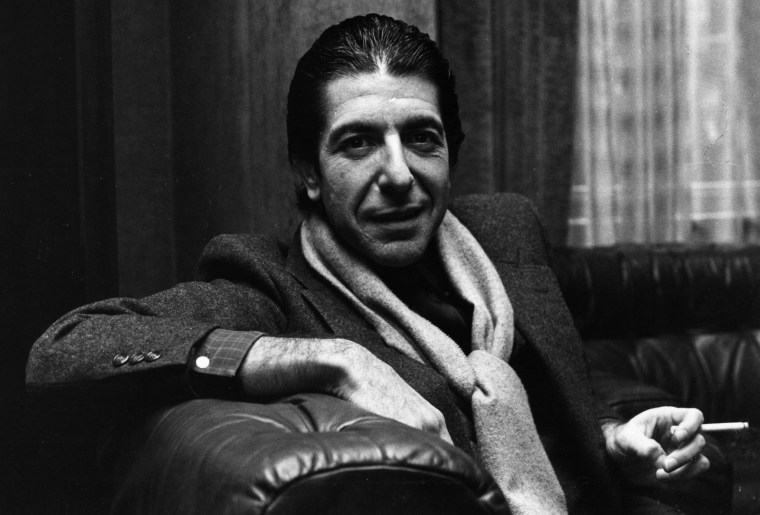 In an interview with Rolling Stone in 2014, Cohen said he didn't spend much time thinking about how people remember him.
"I never give that much thought. Some people care about their work lasting forever — I have little interest in it," Cohen said in the interview.
"You probably know that great story about Bob Hope. His wife came to him and said, 'There's two plots available at Forest Lawn. One looks at some beautiful cypress trees, one looks over the valley. Which do you think you'd prefer?' He said, 'Surprise me.' That's the way I feel about posterity and how I'm remembered. Surprise me."