Fifteen people were injured Sunday at a concert venue in Norway where American musician and DJ Steve Aoki was scheduled to perform, authorities said.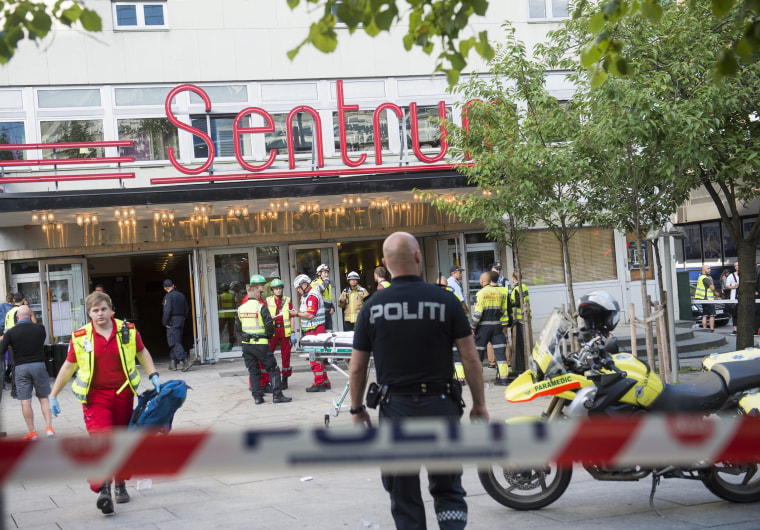 Police in Oslo told NBC News that part of the roof at the venue, Sentrum Scene, collapsed just before 5:30 p.m. local time, 11:30 a.m. ET.
None of the injuries were serious, police said, adding that it was unclear if Aoki was on stage at the time.
Among the injured were 13 Norwegians, one French and one German national, police said.
In a Twitter post, Aoki said that he was "saddened and shocked that a piece of the roof collapsed in an accident at the venue in Oslo tonight."
"My thoughts are with those injured, and I wish them a speedy recovery," he wrote.