Justice Ruth Bader Ginsburg is hanging up her robe — for one night only.
Ginsburg has landed the part of The Duchess of Krakenthorp in "The Daughter of the Regiment," an 1840 operatic rom-com by Italian composer Gaetano Donizetti.
She'll take the stage on the show's opening night Nov. 12 at The Kennedy Center, the Washington National Opera announced Friday.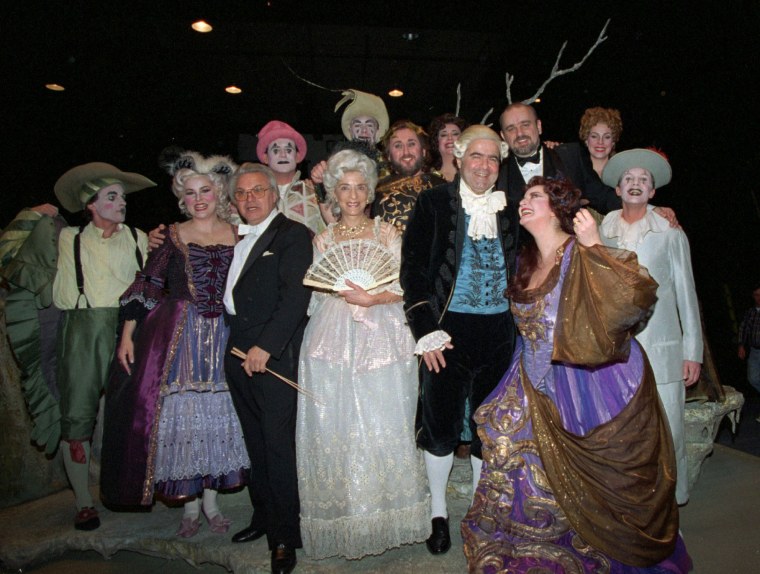 It will be the 83-year-old justice's official debut with the company, although she had previously appeared as an extra on stage in three previous productions.
While Ginsburg is known for her love of the operatic art form — a passion she shared with the late Justice Antonin Scalia — audiences won't actually get to hear a soaring oratory told in song. Her part is strictly a speaking role.
Related: Ginsburg Calls Anthem Protests 'Dumb and Disrespectful'
Some of her character's lines, however, will be modified to reflect her real-life job, and her costume will include duchess attire and a big feathery hat, according to NPR.
Washington National Opera's artistic director, Francesca Zambello, had asked Ginsburg to perform during the production's entire run through Nov. 20, NPR reported, but she turned them down. She reportedly said she couldn't have both a "day job and a night job."