MACON, Georgia — Former President Jimmy Carter and entertainer Cher were among the political and musical luminaries who attended the funeral for Southern rock pioneer and Allman Brothers Band vocalist Gregg Allman in Georgia on Saturday.
Hundreds of mourners joined a procession from the chapel where Allman was remembered in an intimate memorial service to his burial site at the Rose Hill Cemetery about a mile away in the city of Macon, some 85 miles south of Atlanta.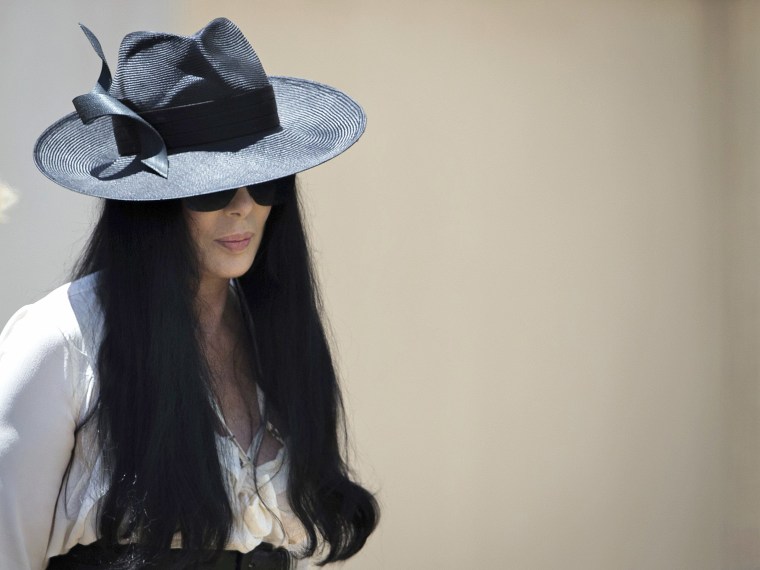 Cheering fans lined the procession route as the black Cadillac hearse carrying Allman's casket drove past. Many wore tie-dye T-shirts and long hair in Allman's signature style.
Related: Southern Rock Legend Gregg Allman Dies at 69
"The Allman Brothers Band gave me something to aim for when I had nothing," said musician Michael Francis McCarthy, 32, who drove from Jacksonville, Florida, to attend the funeral procession.
Allman died on May 27 at age 69 at his home in Savannah, Georgia, after battling liver cancer.
Along with his older brother, Duane, Allman formed The Allman Brothers Band in the late 1960s. The group went on to achieve wild success with its 1971 "At Fillmore East" live album release. Allman was the band's lead singer, keyboardist and a key songwriter.
Duane Allman, who became the band's guiding force and one of rock's most revered guitarists of his time, was killed in a motorcycle accident at age 24.
In its heyday, the band's hit songs, including "Whipping Post" and "Ramblin' Man," were a staple on radio stations. Its albums ranked among the best in rock history, and in 1995, The Allman Brothers Band was inducted into the Rock and Roll Hall of Fame. The group's guitarist, Derek Hicks, attended Saturday's service.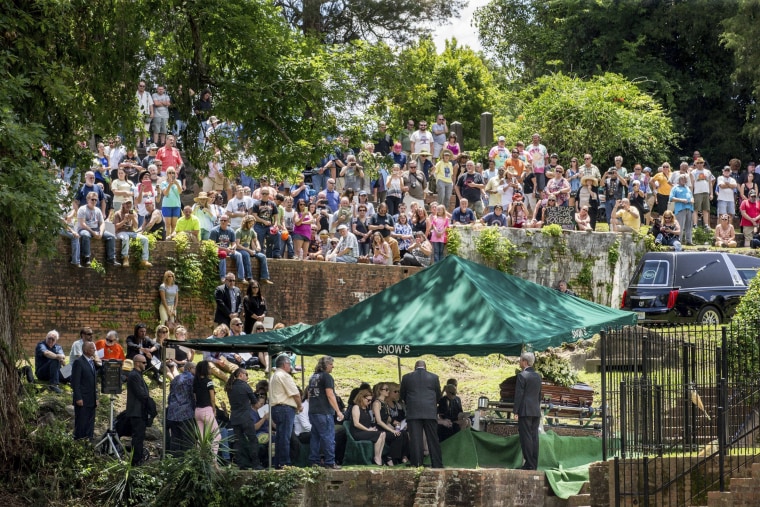 Allman had been married several times, including to Cher in the late 1970s, and had five children.
His daugther, Layla Brooklyn Allman, lay a rose on her father's casket during the brief service attended by family and friends.
Fans sat along the cemetery's hillside to watch as Allman's body, in a brown wooden coffin with an assortment of white flowers on top, was lowered into the ground. Bagpipes played in the background.
"We always enjoyed the band's music and Gregg was always my favorite one," said fan Gary Turner, 62, who attended the procession with his girlfriend. "I just had a connection with him."