LOS ANGELES — A major music publisher wants Spotify to pay more than $1.6 billion, alleging that it's streaming millions of unlicensed songs in what it calls "massive, systemic copyright infringement."
In a lawsuit filed Friday in U.S. District Court in Los Angeles, Wixen Music Publishing Inc., which represents the rights of songwriters and publishers, accuses Spotify USA Inc. of prioritizing record labels at the expense of songwriters and publishers.
While Spotify has worked to track down the rights to the sound recordings of the songs it streams, it has never adequately secured the equivalent rights for the songs themselves as published works, according to the suit.
The suit includes a 265-page list of thousands of its songs that Wixen says Spotify is streaming without proper licensing and compensation, including some of the biggest hits of acts like the Beach Boys, Rage Against the Machine, Tom Petty, Journey, Missy Elliott, Santana and the Black Keys.
The suit seeks damages of $150,000 apiece for more than 10,000 songs represented by Wixen that it says are unlicensed. Overall, Wixen alleges, more than 6 million of Spotify's songs are improperly licensed, representing about a fifth of its catalog.
A spokesman for Spotify USA, the U.S. subsidiary of Spotify AB of Sweden, told NBC News that the company had no comment.
Wixen's lawsuit is the result of performers' and publishers' unhappiness with a separate action Spotify took in May, when it offered to pay $43 million to settle a class-action lawsuit brought by a group of songwriters. That's less than one-10th of the revenue Spotify is believed to generate each month from what it says are about 60 million paying subscribers at $9.99 a month.
Related: What's at stake for the future of music streaming
In its suit, Wixen says it has opted out of the proposed settlement because it "does not adequately compensate Wixen or the songwriters it represents," who include Neil Young, Stevie Nicks, Donald Fagen of Steely Dan, Rivers Cuomo of Weezer and Zack de la Rocha and Tom Morello of Rage Against the Machine.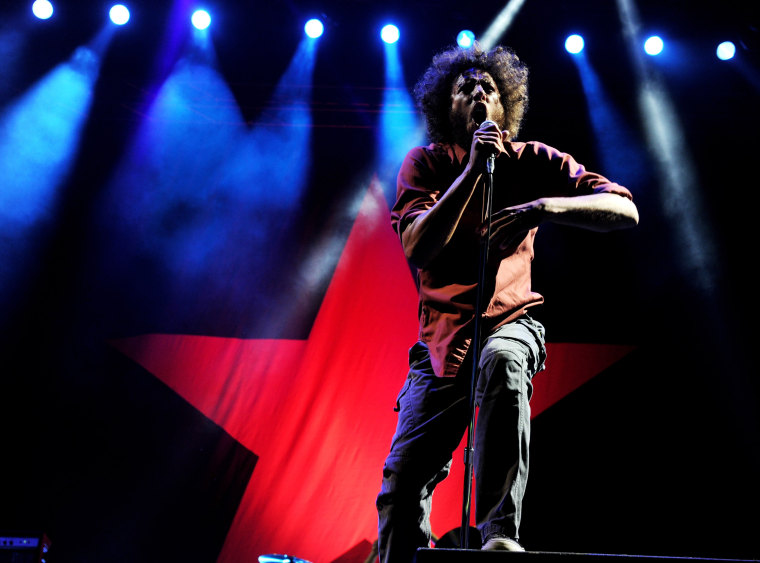 "Prior to launching in the United States, Spotify attempted to license sound recordings by working with record labels but, in a race to be first to market, made insufficient efforts to collect the required musical composition information and, in turn, failed in many cases to license the compositions embodied within each recording" the lawsuit claims.
Spotify said last year in response to another legal action that some copyright laws don't apply to it and other streaming services because "the act of streaming does not reproduce copies of sound recordings or musical compositions, and equally does not distribute copies of either sound recordings or compositions" (italics in original).