A Tennessee sheriff suggested Tuesday that an alleged rise in violence against police officers is directly related to Beyoncé's controversial Super Bowl halftime performance and new music video.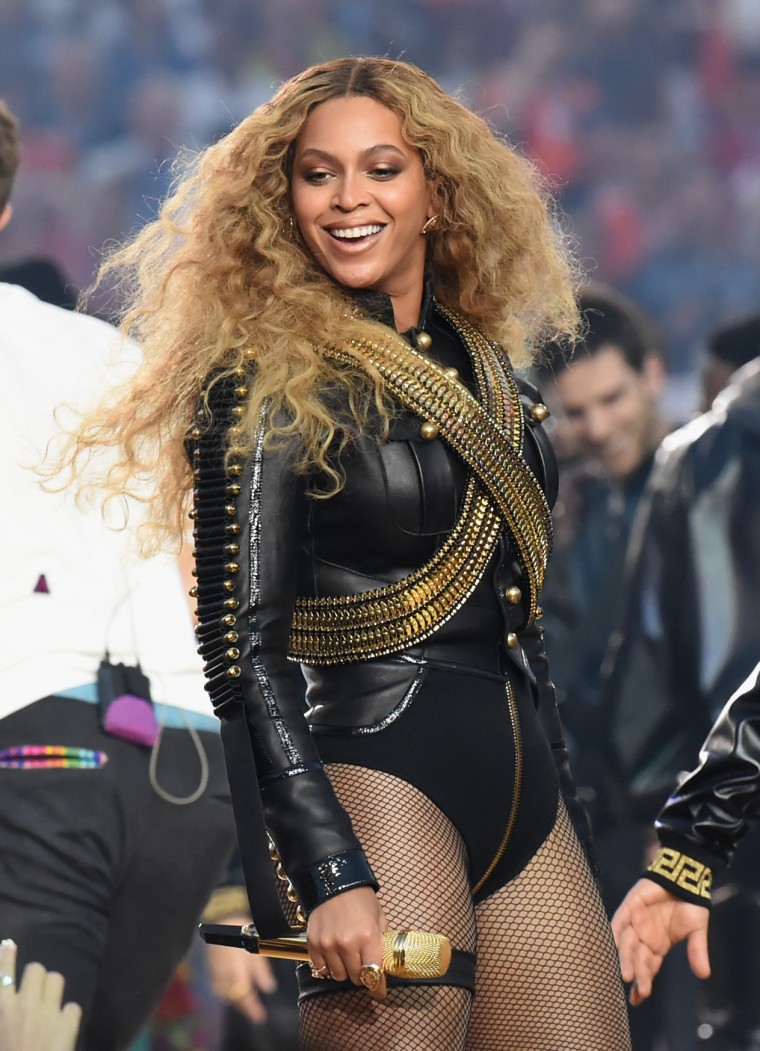 The music video for "Formation," featuring provocative images referencing Hurricane Katrina and the Black Lives Matter movement, has generated a lot of buzz and debate.
And her Super Bowl performance — complete with beret-clad back-up dancers in an homage to the Black Panthers — was attacked as "outrageous" by conservatives like former New York City Mayor Rudy Giuliani, even sparking calls for a boycott of the pop star.
Related: Beyoncé Super Bowl Performance Inspires Protest, Counter-protest
On Monday, there were reports of eight shots fired outside the home of Rutherford County Sheriff Robert Arnold.
During a news conference about the incident Tuesday, Arnold floated the possibility that Beyoncé's politically charged performances of late may have instigated the shooter in a time when police shootings across the country are closely watched.
"With everything that's happened since the Super Bowl, and with law enforcement as a whole. I think we've lost five to seven officers, five deputies, sheriffs since the Super Bowl," Arnold told reporters. "Here's another target on law enforcement."
When pressed to clarify what he meant by his reference to the Super Bowl, Arnold replied: "Well you have Beyoncé's video and how that's kind of bled over into other things it seems like about law enforcement."
Later, in an email to The Tennessean newspaper, Arnold said his comments "reflect the violence and senseless killing of seven deputies in the U.S. since the show aired. My comments are an observation of the violence that has occurred but in no way is meant to offend anyone."\
He reportedly included a link to the NRA's website and added: "The senseless killing of four law enforcement officers just this week — on the heels of the anti-police 'entertainment' at the Sunday Super Bowl halftime show — reminds us that the men and women in law enforcement take a solemn oath that includes putting their lives on the line every day to protect our citizens."
Arnold is not the first to accuse Beyoncé of being anti-police in the aftermath of her performance. An anonymous online petition called for a protest outside of NFL headquarters in New York City on Tuesday, accusing the "Crazy in Love" singer's halftime show appearance as a "race-baiting stunt."
Related: OpEd: Decoding Beyonce's Anthem and its Unapologetic Blackness
But when Tuesday rolled around, the protest appeared to be a bust. According toThe Cut, only three anti-Beyoncé protesters showed up at the NFL headquarters, and several hours apart.
One of the three attendees said that they were a volunteer for Sen. Ted Cruz's presidential campaign, while another said they were only there because they have "many cop friends" and wanted to promote the fact that "there are bad cops who need to be thrown in jail. But there are good cops as well."
Meanwhile, these few protesters were far outnumbered by Beyoncé fans staging a counter-demonstration.
Beyoncé characteristically has not commented publicly on the uproar over her latest work, which has detractors on the left as well.
As for Arnold, neither he nor his family were harmed in the shooting on Monday, but they were still shaken up.
"For this to happen at my house, it bothers me tremendously because of the hurt it puts on the family," he said Tuesday. An investigation into the shooting remained ongoing.
This story originally appeared on MSNBC.com.