Tina Turner, the exuberant, heel-stomping, wild-haired rock goddess who sold out stadiums, earned a dozen Grammy Awards and won the adoration of fans around the world in an electrifying music career spanning five decades, died Wednesday at her home near Zurich after a long illness, according to her publicist.
She was 83.
"With her, the world loses a music legend and a role model," Turner's publicist, Bernard Doherty, said in a statement. Doherty added that there will be a private funeral ceremony for close friends and family members. He did not specify a cause of death.
The arc of Turner's high-flying but tumultuous life was music industry legend — as well as the basis for a hit 1986 autobiography ("I, Tina"), a Hollywood biopic ("What's Love Got to Do With It") and a Broadway jukebox show ("Tina: The Tina Turner Musical").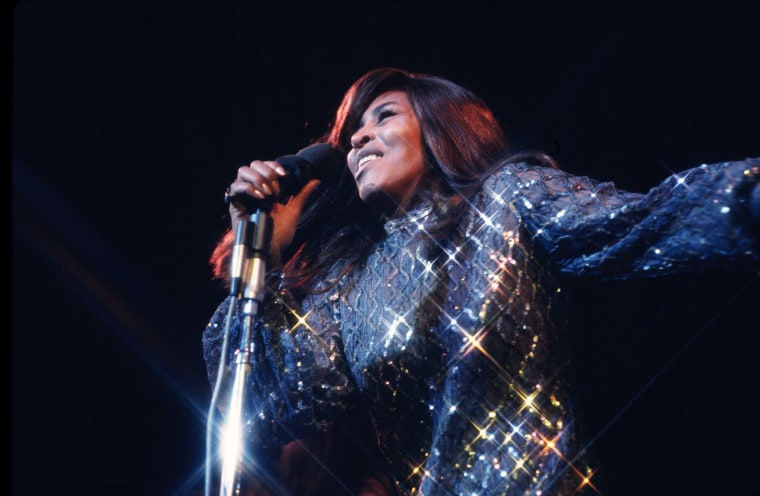 She ascended from rural roots to the heights of national stardom, blasting into public consciousness as one half of the sensational rhythm-and-blues duo Ike & Tina Turner and later establishing herself as one of the most popular Black female solo artists in the world.
She was the first woman and the first Black artist to appear on the cover of Rolling Stone — in just its second issue — and her massively successful solo career broke barriers for future generations of Black women in music.
But along the way, Turner experienced personal upheavals and private traumas. She alleged that Ike Turner, her ex-husband and artistic collaborator, subjected her to years of horrific physical abuse and tried to take control of virtually all aspects of her life.
"It was my relationship with Ike that made me most unhappy. At first, I had really been in love with him. Look what he'd done for me. But he was totally unpredictable," Turner wrote in "I, Tina," a memoir co-authored by music critic and MTV News correspondent Kurt Loder.
In the late 1970s, Turner managed to extricate herself from her husband and set out on her own. In the '80s, Turner pulled off one of the most triumphant comebacks in modern rock music, reinventing herself as a gleefully liberated hit-maker who topped the Billboard charts.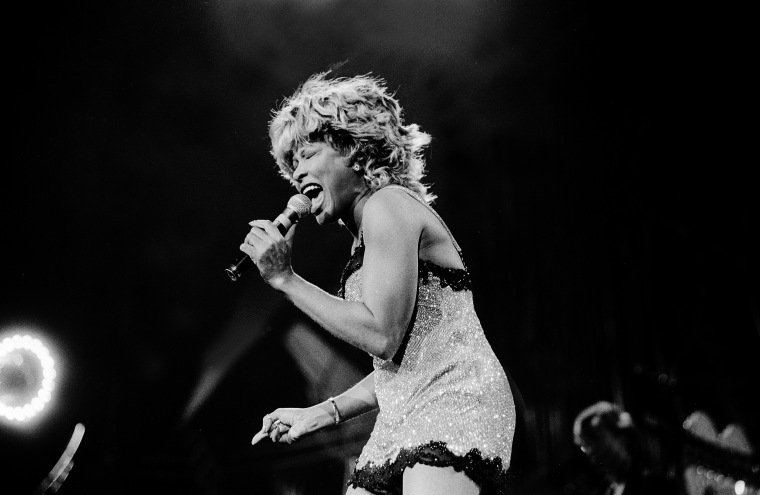 Turner, a supremely talented vocalist who belted out songs with abandon, recorded one chart-topping song after another in the '80s, but one track in particular made her a superstar: "What's Love Got to Do With It," a show-stopping anthem off the 1984 album "Private Dancer."
Turner's other big hits from the era included "Better Be Good to Me," "We Don't Need Another Hero (Thunderdome)," "Typical Male," "The Best" and "I Don't Wanna Fight." 
In the decades that followed, she toured around the world, racked up awards, occasionally acted in films and remained one of the signature musical personalities of the late 20th century. She decided to retire in 2009 after having wrapped up her 50th anniversary tour.
"I've done enough," Turner announced to a crowd of 75,000 people at Letzigrund Stadium in Zurich that year. "I've been performing for 44 years. I really should hang up my dancing shoes."
Turner earned eight competitive Grammy Awards, three Grammy Hall of Fame prizes and a Grammy Lifetime Achievement trophy. She was a two-time inductee into the Rock & Roll Hall of Fame — first with Ike Turner (1991), then as a solo artist (2021).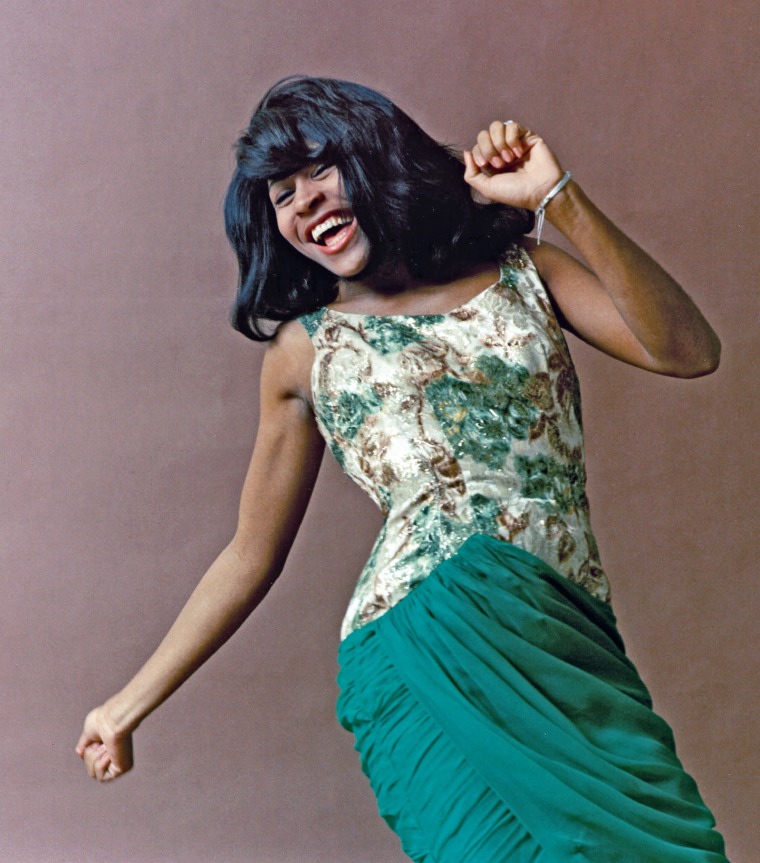 Humble beginnings
Anna Mae Bullock was born on Nov. 26, 1939, in rural Brownsville, Tennessee, to a family of sharecroppers. She loved to sing as a young girl. When the family moved to St. Louis, Missouri, she threw herself into the city's R&B community.
In the mid-1950s, she met Ike Turner at a gig by his band, the Kings of Rhythm. Soon enough, she was part of the group, performing under the alliterative name he chose for her — Tina Turner.
The Ike and Tina Turner Revue, as the ensemble was known at the time, drew attention for lively performances. Ike was a talented musician in his own right, but Tina was clearly the main attraction, wowing audiences with her vocal chops, spirited dancing and raw verve.
The group struggled to find success in the recording booth until 1960, when "A Fool in Love" climbed up the pop charts and raised the revue's national profile. Two years later, Ike and Tina tied the knot, and the duo went on to record several popular singles.
"Tina Turner is an incredible chick," Rolling Stone co-founder Jann Wenner wrote in 1967. "She comes in this very short miniskirt, way above her knees, with zillions of silver sequins and sparklers pasted on it. Her dancing is completely unrestrained.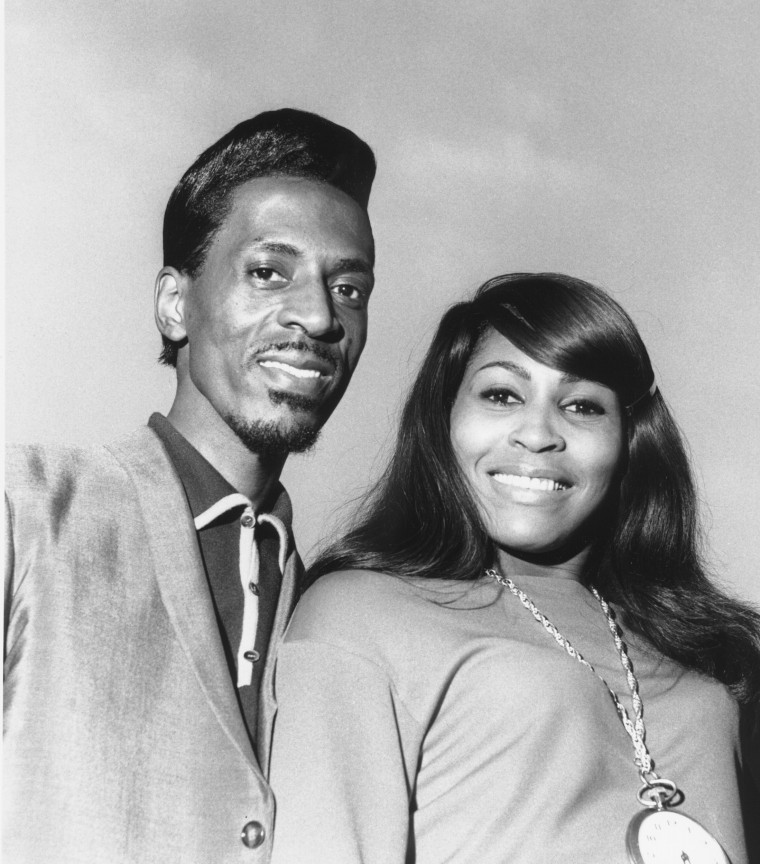 "Unlike the polite hand-clapping Motown groups, she and the Ikettes scream, wail and do some fantastic boogaloo," the reporter added. "No matter what you may think of the music, Tina Turner is worth sitting down and paying close attention to."
But behind the scenes, the Turners' marriage was deeply troubled. Ike, who struggled with addiction and psychological issues, frequently lashed out at his wife physically and emotionally. He also pursued affairs with other women. 
The years of mistreatment took a severe toll — and one day, she decided enough was enough. She left Ike after they got into a fight en route to the Dallas Statler Hilton on July 1, 1976, heading out on her own with just 36 cents and a Mobil credit card in her pocket.
She filed for divorce later that month, citing irreconcilable differences, and the legal split was finalized in 1978. (Ike, during the couple's 1977 divorce proceedings, claimed the two were never legally married as he was still wedded to another woman at the time of the ceremony.)
Turner spent the next few years trying to find her footing. She toured to pay off debts, opened for the Rolling Stones in 1981 and earned income wherever she could, such as in guest appearances on television shows like "The Hollywood Squares."
In those days, Turner was considered a "nostalgia act" — a talented but not exactly culturally vital relic from '60s pop. But in 1984, everything changed: Turner released "Private Dancer," a commercial and critical smash.
The album sold upwards of 20 million copies around the world and won three Grammy Awards, including record of the year and best female vocal performance, for "What's Love Got to Do With It." Turner also introduced a new look — big hair, high heels — that emphasized her sex appeal.
Turner thrived in the '80s, lighting up concert venues with her joyful theatricality, dynamic vocals and commanding stage presence. She was a symbol of female empowerment and Black success, reaching new creative heights even as racist record executives tried to stand in her way.
Pain and survival
In the HBO documentary "Tina" (2021), she recalled that many journalists seemed narrowly interested in her past experiences with abuse, forgetting — or outright ignoring — her second act as a megawatt solo artist and inspiration to women worldwide.
In the film, she also spoke about her own journey to acceptance and even forgiveness: "In not forgiving, you suffer," she told the documentarians. "I had an abusive life. … That's what you got … so you have to accept it."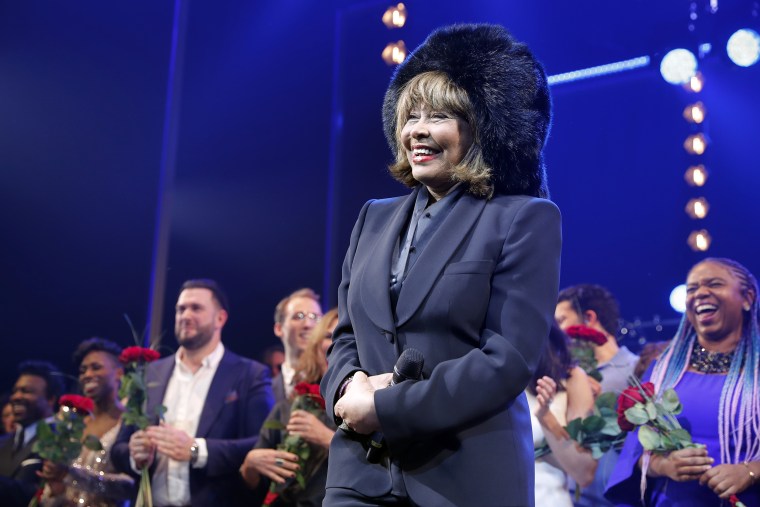 Turner's painful experiences with Ike were dramatized in the 1993 biopic "What's Love Got to Do With It." Angela Bassett played Tina, and Laurence Fishburne played Ike; they were both nominated for Oscars at the 66th Academy Awards.
In a statement Wednesday, Bassett said in part: "How do we say farewell to a woman who owned her pain and trauma and used it as a means to help change the world?"
"Through her courage in telling her story, her commitment to stay the course in her life, no matter the sacrifice, and her determination to carve out a space in rock and roll for herself and for others who look like her, Tina Turner showed others who lived in fear what a beautiful future filled with love, compassion, and freedom should look like," Bassett said.
The real-life Turner eventually found love with German record executive Erwin Bach, who she started dating in 1986 and married in a civil ceremony in Switzerland in 2013, after a 27-year romantic partnership. (Bach was one of the executive producers of the HBO documentary.)
Turner's musical success was accompanied by roles in movies, including "Mad Max Beyond Thunderdome," released in 1985. She went on to release popular albums across the late '80s and the '90s, including "Break Every Rule," "Foreign Affair" and "Wildest Dreams."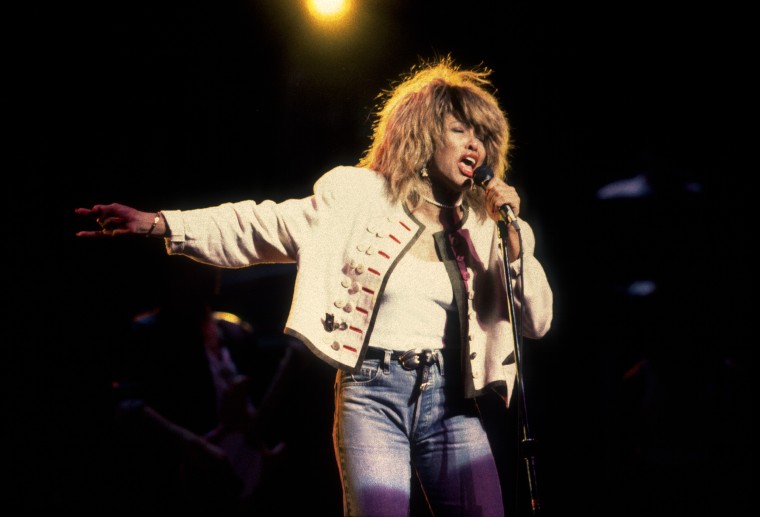 "All the Best," a greatest-hits album, debuted in 2004. Five years later, Turner decided to scale back public appearances and retire from the demands of the music business. 
She received the Grammy Lifetime Achievement Award in 2018. In 2021, she sold her music rights to BMG Rights Management for $50 million; later the same month, she was inducted into the Rock & Roll Hall of Fame as a solo act, accepting the prize via satellite from her home in Zurich.
"If they're still giving me awards at 81, I must've done something right," Turner said with a smile in her acceptance speech.