Members of superstar British boy band One Direction Zayn Malik and Louis Tomlinson have been caught on video smoking what appears to be marijuana while on tour, tarnishing the teen heartthrobs' squeaky clean image.
The video, which ran on Britain's Daily Mail website and is sure to prompt shock and dismay from fans and their parents, shows the performers and their team in a smoke-filled SUV driving through the streets until they arrive at a stadium in Lima, Peru.
From behind the camera. Tomlinson, 22, is heard saying "So here we are, leaving Peru. Joint lit. Happy days!"
Tomlinson also makes what appears to be a racial slur when responding to a question from a member of the team.
"Getting a bit of the culture in," Tomlinson says as he pans to the outside of the car. "How's that kind of culture?" he adds, panning back to Malik holding what appears to be a marijuana cigarette.
"It's great culture," Malik, 21, responds, holding up the joint. Passing it between them, the two then chat and joke. It was not immediately clear if other members of the band were present.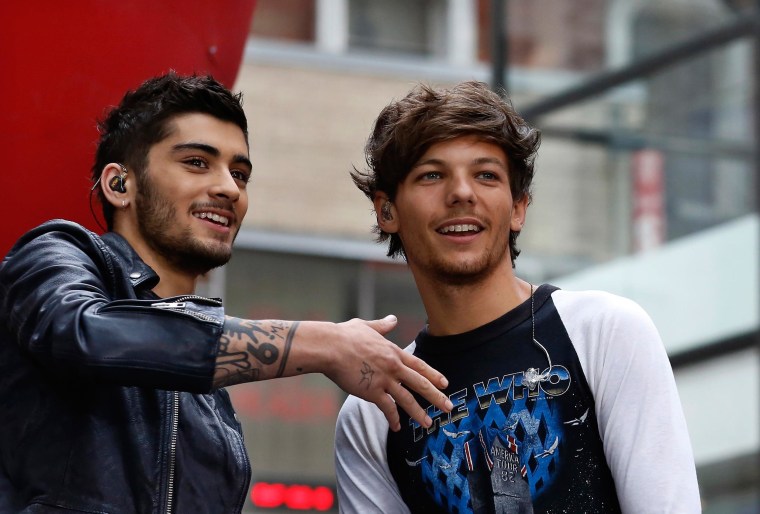 Louis also pans to a motorcycle police traveling alongside the car and says: "He's thinking, 'I'm sure I can smell an illegal substance in there.' And he's hit the nail on the head'."
NBC News was not able to reach their record label, Simon Cowell's Syco Records, for comment.
- F. Brinley Bruton