LOS ANGELES — When a fire blazed through part of the backlot of Universal Studios Hollywood a little more than 11 years ago, it took with it the music equivalent of a presidential library.
The fire on June 1, 2008, destroyed anywhere from 120,000 to 175,000 master recordings, The New York Times reported last month in an investigation that shook the music industry.
A "master" is the original sound recording of a song or other work. It's the closest thing there is to a physical copy of what happened in the studio as it happened — the audio equivalent of the original negative for a photograph.
"When a listener is listening to a master mix, that's as good as it gets," said Susan Rogers, who was the sound engineer for Prince during much of the 1980s, working on the recording of albums such as "Purple Rain," "Around the World in a Day" and "Sign o' the Times."
"Everything else from there is a copy. By the time the consumer gets it, it is several steps removed," said Rogers, who's now a professor in the music production and engineering department at the Berklee College of Music in Boston.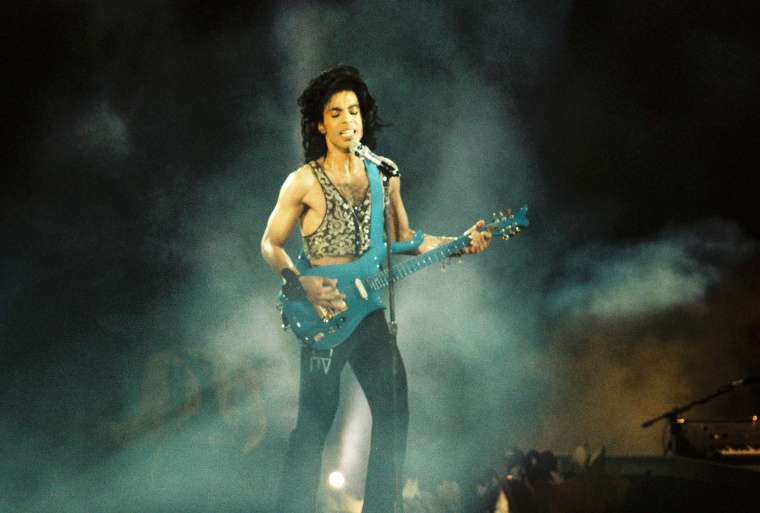 Prince was a hands-on producer of his own music, so when Rogers joined him in October 1983, she was forever being tasked with tracking down tapes, often from recording studios on the West Coast. Eventually, she said, she decided that it would be easier to retrieve as much of Prince's work as she could to have on hand at his home in Minnesota.
Those materials would become the treasure chest that today is known as the Prince's Vault, kept safe in the basement of his home, Paisley Park. By some estimates, as much as 70 percent of the material in the vault — an actual fireproof, waterproof, soundproof bank vault — has yet to be heard by the public.
Rogers likened the archive to a presidential library that preserves materials for continued study by future generations of scholars.
"That was part of his creative process," she said. After Prince died in 2016, "that thinking could be part of a historical record, or it could be part of a cognitive profile."
'That little exhale'
Universal Music Group was once part of NBC. In 2004, NBC, then owned by General Electric Co., merged with the French media company Vivendi Universal, creating NBCUniversal, the parent company of NBC News. Universal Music Group wasn't part of the deal, and it wasn't part of NBCUniversal by the time of the fire.
NBCUniversal, however, was still leasing storage space to Universal Music in 2008, including the warehouse site that burned. In 2009, Universal Music filed a negligence lawsuit against NBCUniversal. The suit was settled under undisclosed terms in 2013, and much of the case file remains sealed in Los Angeles County Superior Court.
Universal Music Group didn't respond to a request for comment for this article. In a statement last month, it said the Times' article "contains numerous inaccuracies, misleading statements, contradictions and fundamental misunderstandings of the scope of the incident and affected assets." It didn't specify what those were.
In 2008, Universal Music told Billboard magazine that "we had no loss, thankfully."
"We moved most of what was formerly stored there earlier this year to our other facilities," a company spokesperson told the magazine at the time. "Of the small amount that was still there and awaiting to be moved, it had already been digitized so the music will still be around for many years. Moreover, in addition to being digitized, we also had physical backup copies of what was still left at that location, so we were covered."
Rogers contended, however, that a digital copy of a master tape can't replace a master tape, because "something will be lost every time you make a copy."
With each copy, "softer signals are lost — that little exhale of the singer's breath," she said. "We lose the tail of reverbs and the final last bit of information. Those little gestures convey a lot about what the performers were feeling."
And as with photos, digitized audio copies of originals can be manipulated later, as frequently happens when the music industry moves to new formats — such as compact discs, beginning in 1982, or mp3 files, beginning around 1999. While they might sound better to the average listener, especially if they're older monaural recordings that have been remixed for stereo, with hisses and pops edited out, they're not what the artist produced or likely intended.
Matters can be even worse than that with digital copies, which are simply sequences of ones and zeros. On tape, "the sound decays into chaos, softness — the sound sinks into the tape," Rogers said. But the ones and zeros can disappear entirely as digital media like compact discs degrade over time. When that happens, "it becomes completely unusable; we lose it completely," Rogers said.
So what would have been lost to history in the 2008 fire? According to The Times, it was some of Universal Music's "most prized material" — not just the master recordings of works by Universal Music artists, but also the works of artists who recorded for landmark labels that the company had bought out over the years, labels such as Decca, MCA, A&M, Geffen and Interscope.
According to the Times, that encompasses almost all of Buddy Holly's masters, most of John Coltrane's masters for the Impulse label, and the masters of recordings for jazz giants such as Duke Ellington, Count Basie, Dizzy Gillespie, Max Roach, Art Blakey and Charles Mingus. And there would have been the masters for irreplaceable pop, rock 'n' roll and rhythm-and-blues singles such as "Rock Around the Clock," by Bill Haley and His Comets; Bo Diddley's "Bo Diddley/I'm a Man"; "Louie Louie," by the Kingsmen; and "People Get Ready," by the Impressions."
A more comprehensive list of the presumed losses published by the Times runs to several hundred artists.
Capturing 'the artistic sensibility'
Gerald Seligman, a Grammy-nominated producer, is executive director of the National Recording Preservation Foundation, a nonprofit, independent institution established by Congress to support efforts to rediscover and preserve the country's recorded sound heritage. To get across the importance of original master recordings, he pointed to the 50th anniversary re-release of "Sgt. Pepper's Lonely Hearts Club Band" in 2017, which was remixed by Giles Martin, the son of the Beatles' legendary producer, George Martin.
The remix from the original masters "provides a long overdue epiphany," Rolling Stone said in its review, which called the release "a gorgeous miracle."
When "Sgt. Pepper" was first issued in 1967, "mono was still the state of the art," Seligman said. "The Beatles and George Martin spent a lot of time deciding how to set it up — the levels, the tapes. They spent all their time on the mono, and they did a really quick mix on the stereo."
The Beatles weren't even present for the rushed stereo mix. So for a half-century, after mono recordings went out of fashion, virtually everybody who had been listening to "Sgt. Pepper" had been grooving to "a sort of slapdash-for-stereo" project, Seligman said.
What Giles Martin did was to assemble, for the first time, a new stereo mix from the original master tapes "that echoed the artistic sensibility of the mono," Seligman said — sharper, more vivid, more of a sonic assault.
And Martin could do that only because all of those original master tracks still existed.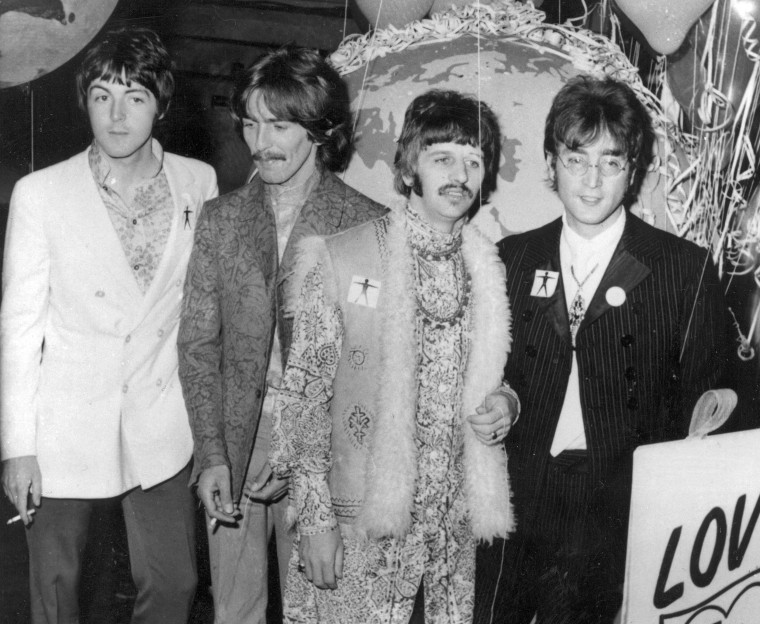 The 2017 reissue also came with a lot of extras, like original master recordings of multiple takes as the Beatles were working out tracks, on which you can hear Martin, John Lennon, Paul McCartney, George Harrison and Ringo Starr debate what they're doing as they're doing it.
And master recordings "very often have songs that weren't released, because if you were smart as an artist or producer, they would record far more than they needed," Seligman said. "The ones they didn't choose might today be of extraordinary interest."
If masters are lost, there's no way for later audiences to discover that great music.
Rogers, Prince's former sound engineer, draws a parallel to literature and the art world.
Emily "Dickinson, (Vincent) Van Gogh — they were not recognized as geniuses at the time. Just because it's a lesser artist doesn't mean that artist will always be a lesser artist," she said.
"We've lost artists who in the measure of time will turn out to be far greater than we ever know," she said.
Seligman similarly noted that what historically has been preserved "is the popular stuff, what is popular at this moment."
"What we can't predict is what will be considered a treasure 20 years, 30 years, 50 years from now," he said. "And a lot of that was destroyed in this fire."