When the organizers of Woodstock's 50th anniversary festival put the rock band Hollis Brown on the lineup, lead singer Mike Montali was elated.
"It's such an iconic and legendary thing, man," Montali said, referring to the paisley-printed, mud-splattered 1969 original. "For us, a couple of guys who started our band in a garage in Queens a few years ago, getting on the bill of a Woodstock festival was a huge achievement. It was a dream come true."
But now, less than a month before Woodstock 50 is scheduled to begin, the event is in doubt, plagued by a series of behind-the-scenes money headaches and legal setbacks.
The festival has lost its financial backer, key producing partners and at least one venue, and tickets have not even been put up for sale yet for the Aug. 16-18 concert dates. The parallels to 2017's calamitous Fyre Festival have not been lost on online skeptics.
In an age of zeitgeist-devouring gatherings like Coachella, Bonnaroo and South by Southwest, music festivals have evolved into a multimillion-dollar business — supported by corporate sponsors, extensive planning and reliable venues — that allows less room for the free-spirited spontaneity of the Flower Power days.
"You just can't do these things overnight anymore," said Andy Zax, a Grammy-nominated music producer and historian who has reconstructed the audio from the inaugural festival.
Montali, who said his Bob Dylan-inspired folk rock group has already been contractually paid in full, feels stuck in limbo. "We remain hopeful for it, but it honestly doesn't seem too possible. It's a real bummer, because we had a desire to f---in' rock it."
Woodstock 50 is partly the brainchild of Michael Lang, one of the promoters of the original era-defining celebration of "Peace, Love and Music." Lang, who through representatives declined to comment for this article, apparently envisioned the revival as a cross-generational jubilee: screen-addled millennials and nostalgia-prone Baby Boomers united in song. What could go wrong?
The event took shape at the start of the year, and it seemed to have the makings of a smash, or at least a pleasant diversion from Fortnite and "Stranger Things." Jay-Z, Miley Cyrus and the Killers joined the lineup, alongside Nixon-era favorites like the Dead & Company and Santana. Watkins Glen International, a racetrack at the southern tip of New York's Seneca Lake, agreed to play host.
But then, in an ironic echo of the logistical issues that nearly derailed the original event, everything seemed to go off track. It became clear to some observers that Woodstock, unlike so much else in decades-old pop culture, might not get a reboot.
Sex, drugs and permits
The trouble appears to have started in late April. Dentsu Aegis Network Amplifi Live, a wing of the Japanese advertising behemoth Dentsu and Woodstock 50's chief financial supporter, abruptly announced the event was canceled. In a widely reported statement, the firm suggested it was concerned about the health and safety of performers and ticket holders. A legal drama ensued.
In another roadblock, an influential creative partner — Superfly, a marketing and event company that co-produces the Bonnaroo musical festival — also dropped out. (Richard Branson's Virgin Produced, a company that had been reportedly consulting on the new venture, recently cut ties, too.)
The organizers nonetheless vowed to forge ahead. But then, in June, another major blow: Watkins Glen, the venue, called the arrangement off because organizers reportedly failed to make a final $150,000 payment.
That's when organizers, undeterred, took their case to Vernon, a town of just over 5,000 people in Oneida County in upstate New York. They set their sights on Vernon Downs, an entertainment venue and "racino" — a combined horse racing track and casino — that has previously hosted bands like Phish.
But the bad luck that had trailed organizers did not relent. Their permit applications were repeatedly turned down amid public safety concerns, including reservations about traffic and parking plans. In the most recent development, Vernon's planning board on Tuesday voted unanimously to uphold its application rejection.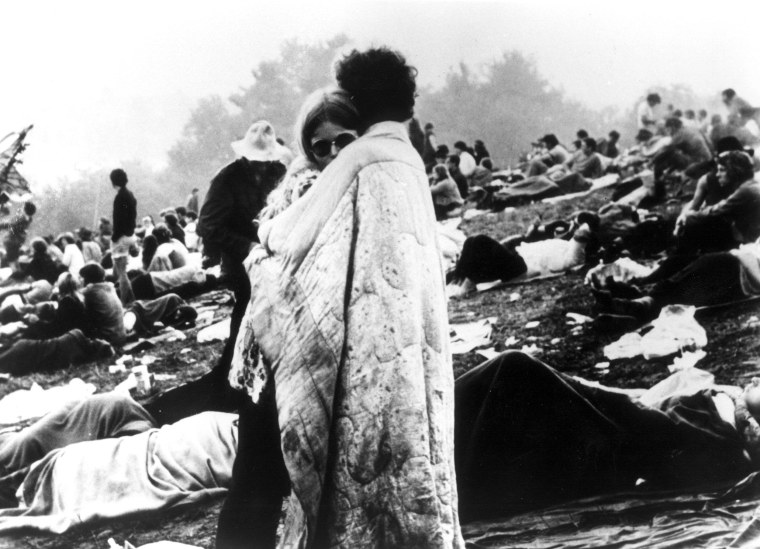 "From the beginning, which for us was only a couple weeks back, I saw it was very unlikely this could be pulled off in such a short time frame," said Anthony J. Picente Jr., the Oneida County executive. "This is not something you throw together in six weeks, when you've got to consider traffic, parking, camping, health."
"Right now, honestly, I'd say there's a 99.9 percent chance this won't happen," Picente said.
In a phone interview, Stephen Donnelly, a spokesman for Vernon Downs, said the venue would be "more than happy" to play host, adding that its managers were "disappointed with the town of Vernon because I don't think they're realizing the economic impact."
Picente, for his part, took a shot at Lang, the principal organizer, in a letter to the town planning board tweeted by a local news reporter: "The only thing Michael Lang has retained from his original Woodstock is the hallucinogenic effect."
History repeats itself?
In the weeks before the original, now-mythological Woodstock, organizers found themselves in a bind. Their plans to hold the festival in the New York town of Walkill fell through, and they scrambled to find a last-minute substitute.
"The town authorities essentially said, 'We don't want you and your hippie festival here,' and they tossed them out," said Zax, the music historian.
The promoters found refuge at a 600-acre dairy farm in Bethel, New York — a bucolic setting that ultimately became the backdrop for the defining counterculture landmark of the late 1960s. It was partly thanks to good-old-fashioned luck.
"I think the memory of how the original came together might inform today's attitude of: 'We did it once. Why can't we do it again?'" Zax said, adding that he thinks Lang is hoping for lightning to strike twice. "And there's nothing wrong with trying to capture lightning twice. It's just really hard."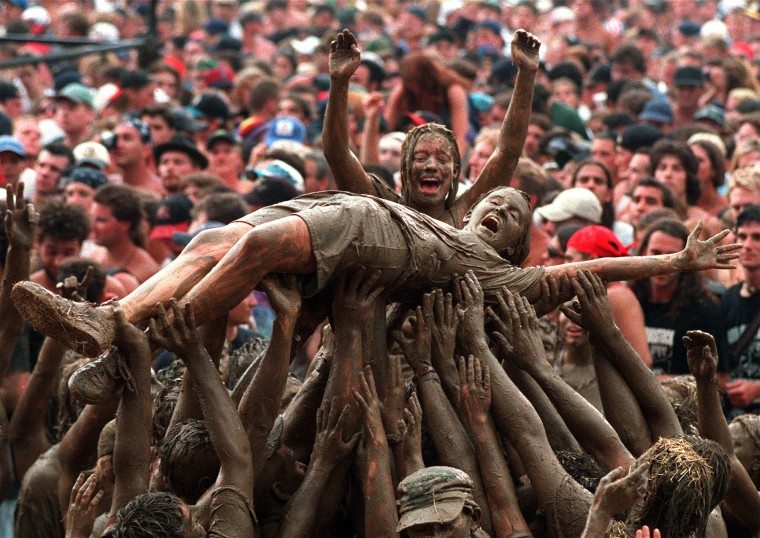 At this point, Zax said, Woodstock 50's organizers would be wise to consider the lessons of more recent history: Woodstock '99, a 30th anniversary celebration in the upstate New York town of Rome that devolved into a debacle, partly because of what music historians consider insufficient planning. The event was dogged by allegations of violence, looting and sexual assault.
"Every iteration of Woodstock has basically been planned on the fly, and you can see the results of that," said Steven Hyden, a music journalist who hosts a new podcast about Woodstock '99. "The planning of the '99 festival, like the new one, wasn't what it should have been."
Montali, the lead singer of Hollis Brown, said he agrees the Woodstock brand name took a hit after the 1999 event. He said he hopes the revival comes together in time, even as he concedes the outlook is bleak.
"It's tough to see this happen," Montali said. "But it is what it is."