Los Angeles authorities detained Grammy winner Wyclef Jean and placed him in handcuffs during an early Tuesday search for an armed robbery suspect.
The encounter with the Los Angeles County Sheriff's Department prompted the hip-hop artist to share an 18-second clip of the incident on his Twitter account and complain that "I was treated like a criminal" in a case of mistaken identity.
Jean's spokesperson released a statement later in the day saying the musician was "subject to police brutality, racial profiling, police bias and the ongoing discriminatory practices of law enforcement."
It was unclear if Jean was physically harmed during the arrest.
The spokesperson added that Jean wants Los Angeles officials, including the mayor and police chief, to investigate, "while calling upon the ACLU and Black Lives Matter to join him in defense of civil liberties and racial bias."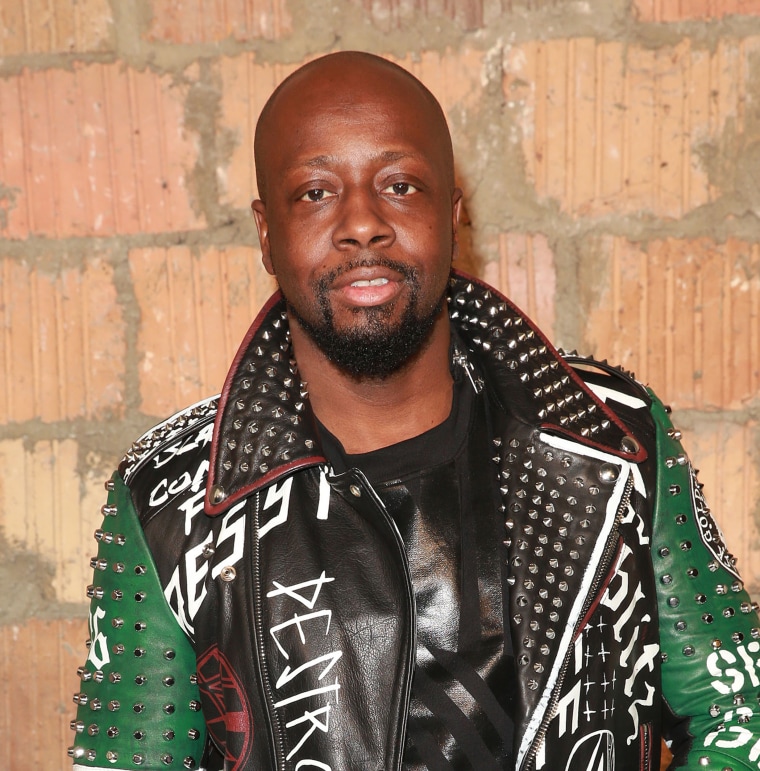 The sheriff's department said in a statement it was "apologetic for any inconvenience" after detaining Jean for six minutes, and cleared him of any connection with the initial crime.
Deputies "are frequently required to make lawful detentions, under the strict parameters provided by law, in the interest of catching often dangerous and armed suspects in our communities and keeping the public safe," the department said, adding, "We are grateful we were able to apprehend the robbery suspects and that no one was seriously injured."
Jean said earlier on Twitter that he had just left the recording studio with rapper T-Baby when police pulled them over.
"Ya'll see the police have handcuffs on me," the 47-year-old "Gone Till November" rapper says in the video with his arms placed behind his back.
"They just took off my Haitian bandana," he adds. "That's what's going on with Wyclef in L.A. right now."
The former Fugees member and music producer later tweeted: "LAPD another case of mistaken identity. Black man with red bandana robbed a gas station as I was in the studio working but im in handcuffs?"
The incident involved Los Angeles County deputies, not the Los Angeles Police Department, reported NBC Los Angeles.
Jean further explained that when police stopped him, he was told not to move and had the cuffs placed on him without being asked to identify himself. He said he still gave his name and said he was not the suspect.
"They proceeded to ignore me and I was treated like a criminal until other police showed up and pointed out they had wrong person," Jean tweeted.
He said in another video posted to Instagram that he would be suing police.
The sheriff's department confirmed to NBC Los Angeles that deputies detained Jean after an armed robbery at a gas station just after 1 a.m. PT (4 a.m. ET) in West Hollywood.
The suspect was described as an armed black male wearing a gray- or dark-colored hoodie with a red bandana, and was seen fleeing in a gold or tan Toyota or Honda sedan, authorities said.
Following the robbery, a West Hollywood patrol unit observed a a 2002 tan Toyota matching the description given by witnesses, the sheriff's department said. Jean, wearing a red-and-blue bandana and dark-colored shirt, was ordered out of the car.
Officers placed him in handcuffs, authorities told NBC Los Angeles, but he was released when it was determined he was not the suspect.
"Due to the violent nature of the call (armed robbery), the similarity of the suspect vehicle to Mr. Jean's vehicle, the time of day of the unfolding detention and Mr. Jean's furtive movements and demeanor, he was handcuffed," the sheriff's department said in an advisory.
Jean requested information about the sergeant at the scene, authorities said, although he had not filed a complaint or made a statement to police about the incident.
The sheriff's department said a short time after Jean was stopped and then let go, two other people were also detained after matching the description of the earlier robbery. They were arrested in connection with the case.
Jean has been working on a new album, according to his Instagram, and in recent years has been outspoken about providing humanitarian aid to his homeland of Haiti. He made headlines in 2010 by saying he would run for president of the poverty-stricken nation, but was later disqualified because of failing a residency requirement.