Prince may have had a penchant for purple suits and little red Corvettes, but for a long time, his favored guitar was bright yellow.
That vivid electric guitar was sold at auction Saturday night in Beverly Hills, California, for $137,500.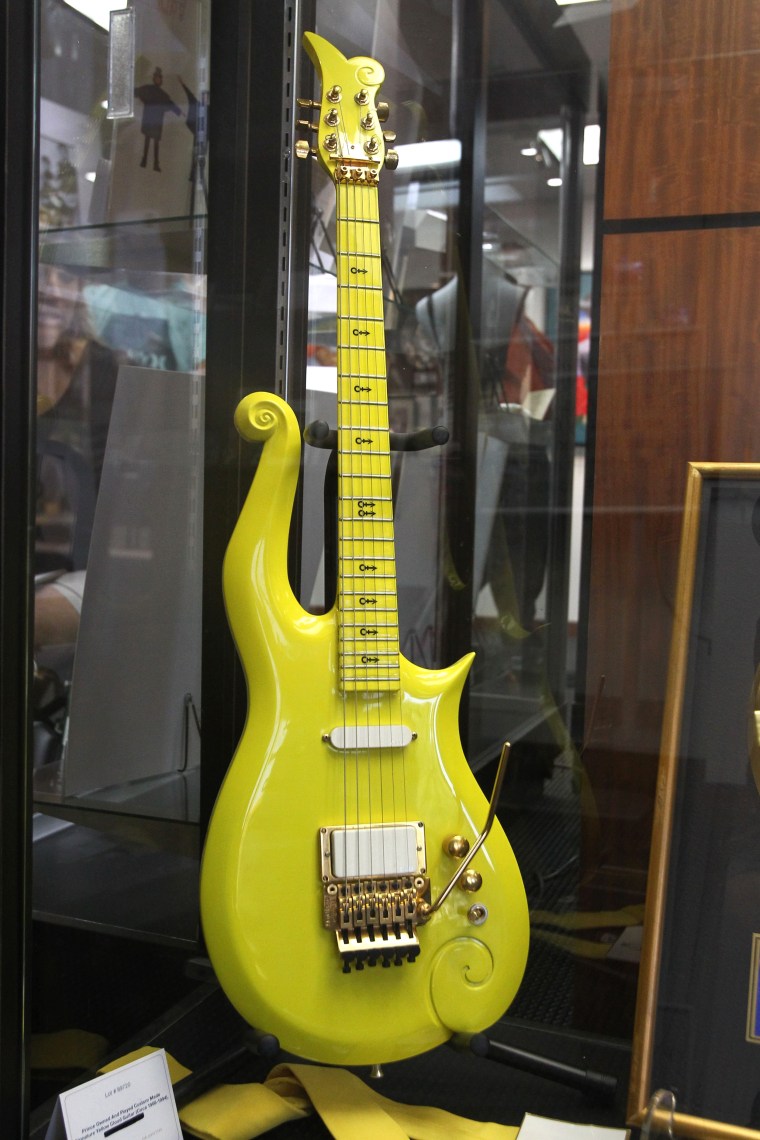 The new owner of the unique instrument is Jim Irsay, owner and chief executive of the Indianapolis Colts, who has an impressive collection of historical instruments, including some once owned by John Lennon, Ringo Starr and Bob Dylan, according to Heritage Auctions, which listed the guitar.
"Mr. Irsay is delighted this historical instrument will reside with many others," Chris McKinney, the Irsay Collection's curator, said in a statement. "The collection is about preserving pieces of music history and this guitar will join those used by some of the world's greatest musicians — of which Prince certainly deserves a place of honor."
Prince used the guitar — dubbed the "Yellow Cloud Guitar" — from 1988 to 1994, according to his former guitar technician, Zeke Clark. The auction house said it was the icon's "guitar of choice" during that time.
Prince broke the neck of the guitar in 1994, Clark said, but Heritage Auctions said it had been "been expertly repaired.
"The guitar is otherwise excellent in appearance," it said.
"I hope the new owner appreciates it as much as I did," Richard Lecce, the former owner of the guitar, said in a statement. "It would be wonderful if it could be shared with the world in some way so that other people can enjoy it as both a work of art and a piece of music history."
The guitar is adorned with several of Prince's "spade" symbols, according to Heritage Auctions, which said: "This guitar, like everything about the enigmatic virtuoso, is uniquely Prince."
Other Prince memorabilia also garnered "strong bidder interest" Saturday night, including a 1984 "Purple Rain" Platinum Record Sales Award from the Recording Industry Association of America, which fetched $7,000, according to Heritage Auctions.
Prince died at age 57 on April 21 after he was found unresponsive at his Paisley Park estate.