Updated 10 a.m. PT Monday: Tracy Morgan took to Twitter on Monday to address his hospitalization. Check out the new tweets below for the latest from the actor:

Original story: Actor and comedian Tracy Morgan was hospitalized on Sunday night in Park City, Utah, where he was attending an awards ceremony as part of the Sundance Film Festival.
The star of NBC's "30 Rock" was taken to the Park City Medical Center, hospital spokeswoman Amy Roberts confirmed to NBC News.
(Msnbc.com is a joint venture of Microsoft Corp. and NBC Universal.)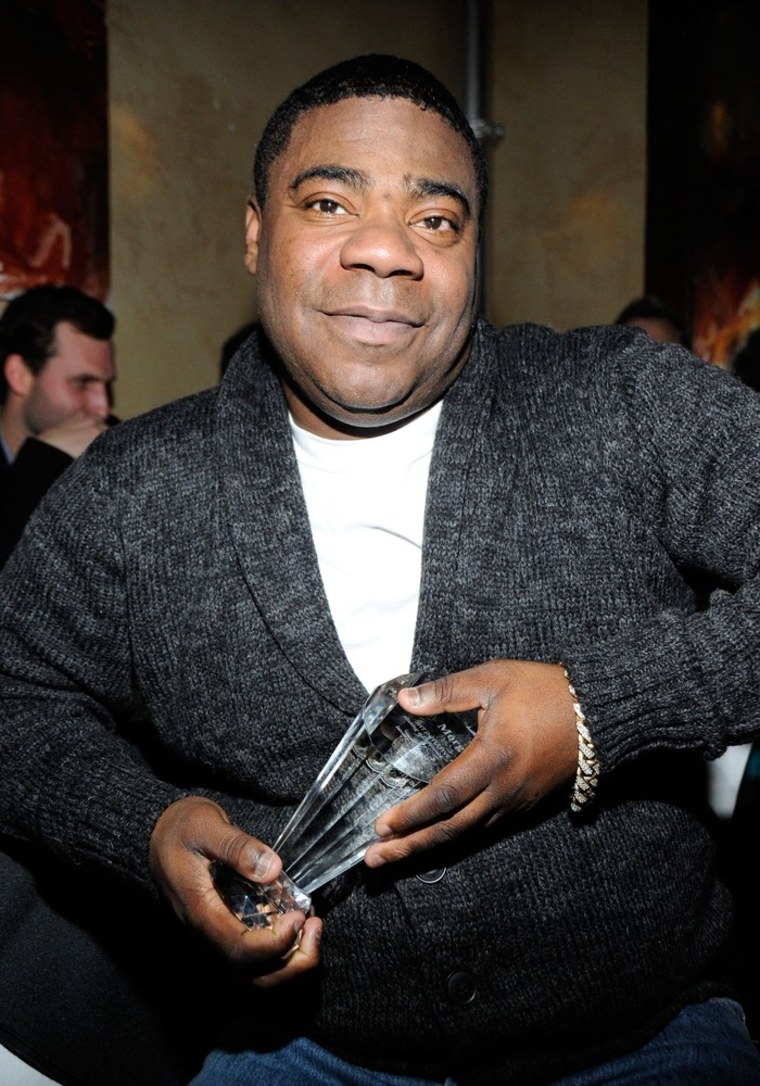 Morgan, 43, was being honored at the Creative Coalition Spotlight Awards. He reportedly fell unconscious after giving his acceptance speech and leaving the building.
Entertainment news website TMZ quoted unidentified sources as saying the actor "appeared extremely intoxicated during his award acceptance speech".
However, TMZ later posted a statement from Morgan's publicist, Lewis Kay, which said: "Any reports of Tracy consuming alcohol are 100 percent false. From a combination of exhaustion and altitude, Tracy is seeking medical attention."
Morgan was diagnosed with diabetes in 1996. In 2010, he had a kidney transplant.
NBC News and msnbc.com staff contributed to this report.