Hopefully this Los Angeles would-be burglar learned a lesson.
And that lesson came from none other than 91-year-old William Daniels, who played the sometimes-cranky, always lovable, all-knowing teacher and neighbor Mr. Feeny on "Boy Meets World."
Daniels "was able to frighten away" a person who tried to break into his home Saturday night, according to his publicist, Sharon Ellman. Officers responded quickly, she said, adding, "Mr. Daniels thanks all his fans for their concern."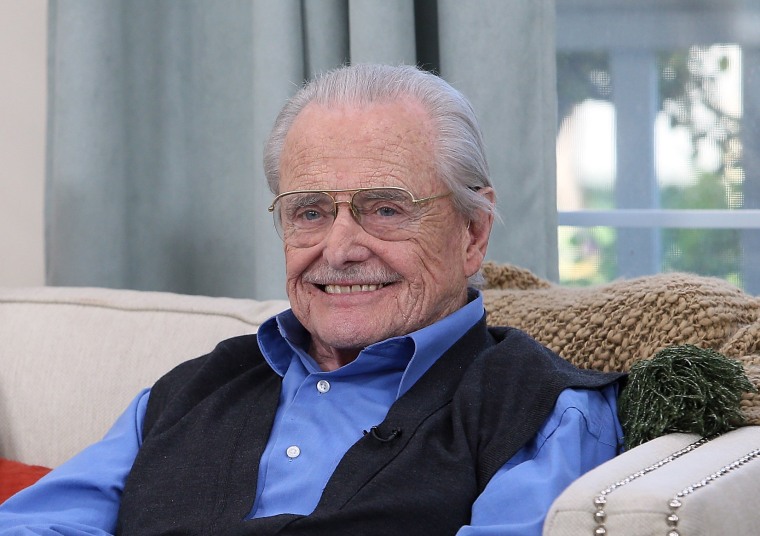 Daniels was home with his wife, Bonnie, at the time, and neither were hurt. "Everyone is fine," Daniels' manager Sandra L. Joseph told NBC News.
The Los Angeles Police Department wouldn't say who owned the house, but confirmed officers responded to an "attempt burglary" call on Daniels' street on Saturday night. A suspect has not been apprehended, police said.
Daniels is most famous for his role as Mr. Feeny, which he reprised for the 2014-2017 spinoff "Girl Meets World."
When news of the attempted burglary got out, Daniels' fellow cast members had a little fun.
"Weird detail no one's reporting, as the burglar ran away he yelled, "Dream! Try! Do Good!," Danielle Fishel, who played Topanga, wrote on Twitter, referring to Mr. Feeny's last bit of advice he gives in the series finale of the original show.
Will Friedle, who plays Eric Matthews, tweeted: "Don't ever mess with Mr. Feeny! #LoveYouBillAndBonnie."