In the wake of sexual misconduct accusations leveled against Harvey Weinstein, droves of people have used social media to reveal their own struggles with harassment and the challenges they faced coming forward.
One of those people is actor and former NFL linebacker Terry Crews.
Crews, a 6-foot-2-inch, 240-pound former body guard, sent out a series of tweets on Tuesday, explaining that no one is immune from sexual harassment and assault.
"This whole thing with Harvey Weinstein is giving me PTSD. Why? Because this kind of thing happened to ME," Crews wrote in the first of 16 tweets.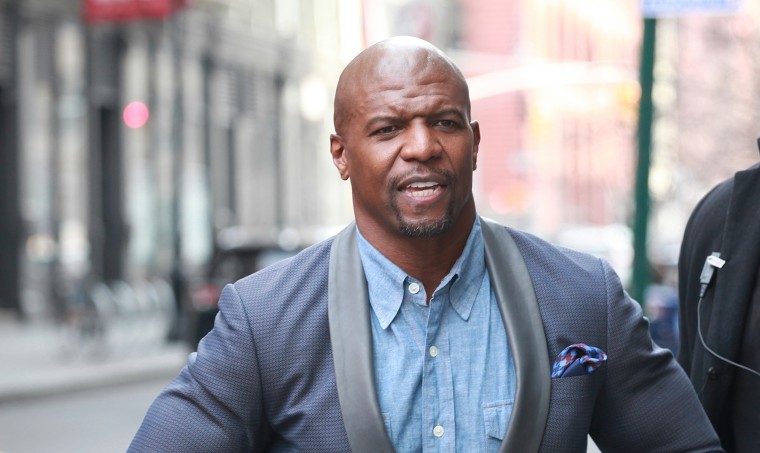 Crews explained that in 2016, he and his wife were at a Hollywood function when an executive came over and groped him.
"Jumping back I said What are you doing?! My wife saw everything n [sic] we looked at him like he was crazy. He just grinned like a jerk," Crews wrote.
The "Brooklyn Nine-Nine" star said he wanted to have a physical altercation with the executive, but worried about the optics of a fight.
"'240 lbs. Black Man stomps out Hollywood Honcho' would be the headline the next day," Crews wrote. "Only I probably wouldn't have been able to read it because I WOULD HAVE BEEN IN JAIL. So we left."
Crews explained that eventually the executive called him to apologize, adding that he never pressed charges out of fear of being ostracized in Hollywood.
"I decided not 2 [sic] take it further becuz [sic] I didn't want 2b [sic] ostracized— par 4 [sic] the course when the predator has power n [sic] influence. I let it go. And I understand why many women who this happens to let it go," Crews tweeted.
Crews added that he believed few people believe victims, who would face a host of repercussions and possibly lose their ability to work.
Related: Gwyneth Paltrow, Angelina Jolie Among Harvey Weinstein Accusers
"I understand and empathize with those who have remained silent. But Harvey Weinstein is not the only perpetrator. Hollywood is not the only business we're [sic] this happens, and to the casualties of this behavior— you are not alone," Crews wrote. "Hopefully, me coming forward with my story will deter a predator and encourage someone who feels hopeless."
After Crews revealed his own struggles with sexual assault in Hollywood, fellow actors, as well as politicians, activists and journalists, thanked him for coming forward.
"Thanks @terrycrews for this thread. Hopefully it makes others brave, regardless of their gender. People. Are. Not. Things," actress Aisha Tyler wrote.
Actress Alyssa Milano tweeted, "Thank you, @terrycrews. For anyone that asked, 'what took them so long to come forward?' Please read below."