British street artist Banksy has taken on Brexit with a mural of a workman chipping away one of the 12 gold stars on the flag of the European Union on a wall in Dover, the ferry port that connects England with Calais in France.
Banksy, whose identity is a closely guarded secret, posted pictures of the work, which appeared overnight, on his official Instagram feed on Sunday, the day of the French presidential election.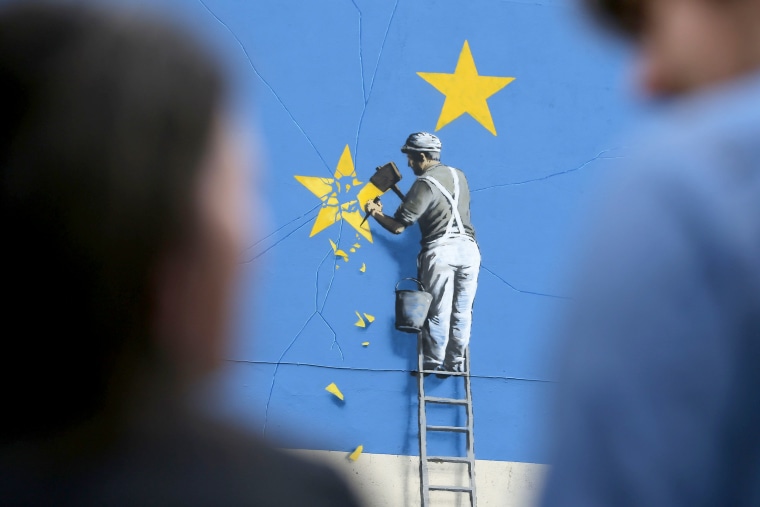 His representative also confirmed it was by Banksy.
In 2015, Banksy created four artworks at the Jungle migrant camp in Calais, including one featuring Apple founder Steve Jobs, in a reference to his background as the son of a Syrian migrant.
In March he created the Walled Off Hotel in Bethlehem, a quirky guesthouse that stands close to Israel's towering security barrier in the occupied West Bank.