Roger Waters, a founder of the band Pink Floyd, is under investigation by Berlin police after he wore a Nazi-style costume during a recent concert in the German capital.
In a video posted on social media, the 79-year-old musician is seen on stage dressed in a long black trench coat with bright red armbands as he fired a fake machine gun into the crowd. The person who shared the video accused Waters of "imitating a Nazi."
Waters said in a Facebook statement that the part of his show being criticized was meant to be "a statement in opposition to fascism, injustice, and bigotry in all its forms."
"Attempts to portray those elements as something else are disingenuous and politically motivated," he wrote.
Waters is being investigated on suspicion of "incitement of the people," police in Berlin said. His costume at last week's show in Berlin was "deemed capable of violating the dignity of the victims, as well as approving, glorifying or justifying the violent and arbitrary rule of the Nazi regime in a way that disrupts public peace," a police spokesperson said.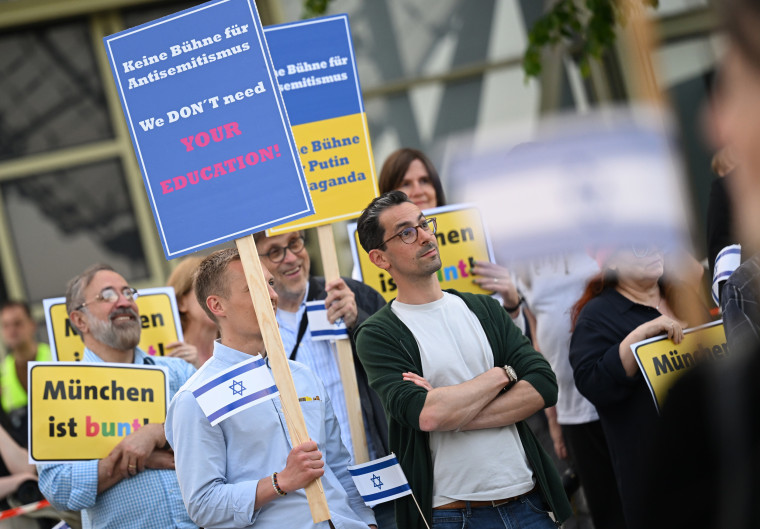 Waters has worn the costume at other shows, including one in Madrid, and similar costumes were featured in the 1982 movie "Pink Floyd: The Wall." He said the "depiction of an unhinged fascist demagogue has been a feature" at his shows since "The Wall."
"I have spent my entire life speaking out against authoritarianism and oppression wherever I see it. When I was a child after the war, the name of Anne Frank was often spoken in our house, she became a permanent reminder of what happens when fascism is left unchecked. My parents fought the Nazis in World War II, with my father paying the ultimate price," he wrote in his Facebook statement.
Waters said regardless of the consequences, he will "continue to condemn injustice and all those who perpetrate it."
Other German cities including Munich, Frankfurt and Cologne tried to cancel Waters' concerts after Jewish groups including the Central Council of Jews accused him of anti-Semitism. More than 100 demonstrators gathered outside the Olympiahalle ahead of his May 21 concert holding signs in support of Israel and opposing Russia's invasion of Ukraine, according to The Algemeiner.
Waters is a member of the Palestinian-led Boycott, Divestment and Sanctions Movement that targets Israel over its occupation of territories where Palestinians seek statehood.
He denied the accusations and the efforts to stop the concerts were unsuccessful. The final German tour date at Frankfurt's Festhalle venue on Sunday is still listed on Waters' website.