Bill Withers, whose soulful songs from the 1970s such as "Lean on Me" and "Ain't No Sunshine" became classics, has died from heart complications, his family said in a statement to The Associated Press. He was 81.
The singer-songwriter who was inducted into the Rock and Roll Hall of Fame in 2015 died on Monday in Los Angeles, the statement said.
His death comes as the public has drawn inspiration from his music during the coronavirus pandemic, with health care workers, choirs, artists and more posting their own renditions on "Lean on Me" to help get through the difficult times.
Withers was born in Slab Fork, West Virginia, in 1938 and struggled with a stutter throughout his childhood. He enlisted with the U.S. Navy at 17 years old and served for nine years, after which he worked as an assembler for several companies, performing music at clubs and recording demo tapes in his spare time.
He was still working as an assembler when he debuted "Ain't no Sunshine," for which he won a Grammy Award for Best R&B song in 1972.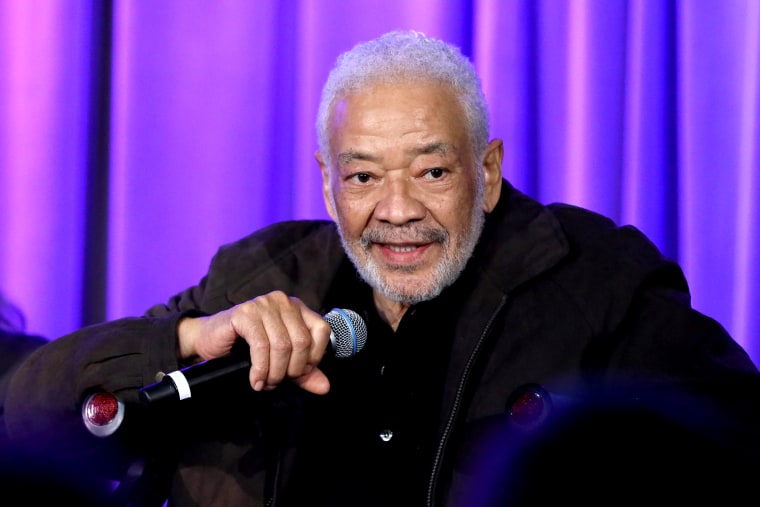 The three-time Grammy winner's music has been covered by BlackStreet, Will Smith, Black Eyed Peas. Twista and numerous others artists.
"I write and sing about whatever I am able to understand and feel. I feel that it is healthier to look out at the world through a window than through a mirror," Withers said in footage from "Still Bill," a 2009 documentary about his life. "Otherwise, all you see is yourself and whatever is behind you."
Withers is survived by his wife, Marcia, and children, Todd and Kori.
Musicians and public officials were among the people reacting to his death.
"Aw man, Bill Withers was really the greatest. Grandma's Hands, Ain't No Sunshine, Lean on Me, Use Me Up, Just The Two Of Us and obviously Lovely Day are some of the best songs of all time," tweeted Chance the Rapper. "My heart really hurts for him, it reminds me of playing records with at my grandma's house."
"Since my early high school days, Bill Withers' music has been a cherished part of my life," wrote former Obama advisor Valerie Jarrett. "It added to my joy in the good times, and also gave me comfort and inspiration when I needed it most."