Bonnie Pointer, who rose to fame as a member of the Pointer Sisters, has died at age 69.
"It is with great sadness that I have to announce to the fans of the Pointer Sisters that my sister Bonnie died this morning," said Anita Pointer of her sister, Patricia, aka Bonnie. "Our family is devastated. On behalf of my siblings and I and the entire Pointer family, we ask for your prayers at this time."
Bonnie was one of the founding members of the group and left in the mid-1970s to pursue a solo career.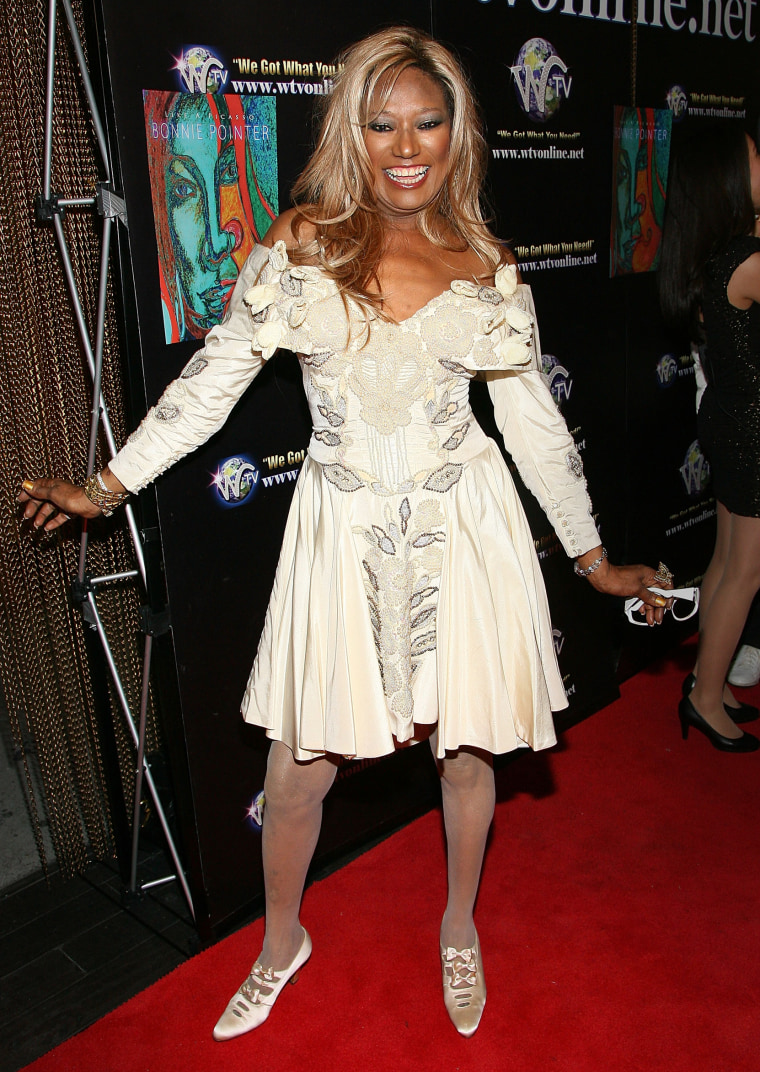 "Bonnie was my best friend and we talked every day," Anita said in a statement. "We never had a fight in our life. I already miss her and I will see her again one day."
The family's youngest sister, June, died in 2006. A few months ago, Bonnie and Anita released a tribute song for June, "Feels Like June." A spokesperson said it was Bonnie's final recording.
The sisters began singing in the West Oakland Church of God in Oakland, Calif., their father's church, more than 50 years ago.
In Ruth Pointer's memoir, "I'm So Excited: My Life as a Pointer," she talked about her sister. "Bonnie in particular was driven, citing a desperate need to do something with her life. She was wild, fierce, and not to be denied. She hung out in Haight-Ashbury with the hippies, protested at Berkeley, wrote poetry with Angela Davis, and dated Huey Newton, co-founder of the Black Panther Party."
Said Bonnie Pointer in a 2013 interview with Alan Mercer, "I knew I didn't want to work a regular 9 to 5 job. I wanted to do something that I like to do. I am an entertainer and I've always done that since I was a little girl. My mother always used to tell me to dance for her friends. When my parents went to church, me and my sisters would get up on the coffee table and sing. We would use a pie pan as a tambourine."
"Then, when I was in high school someone told me I could sing. I never thought I really could. I would sing along with Marvin Gaye and Tammi Terrell. So when they told me I could sing I started to believe them."
Performing for her was "desperation. I wanted out of the ghetto. I wasn't even in the ghetto really, but I still wanted out."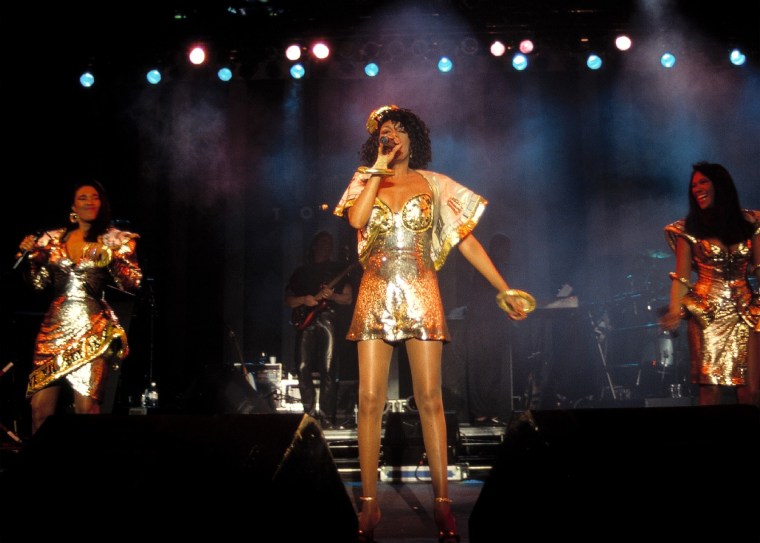 After the group started as a trio with Bonnie, June and Anita in 1969, Bill Graham signed the Pointer Sisters to a management contract and they went on tour with Elvin Bishop. In 1971, Jerry Wexler caught them with Bishop at the Whisky in Los Angeles and signed them to Atlantic Records.
At that point, they were nostalgic in their appeal, singing music of the '30s and '40s, a look they stuck with for several years even as their music became more modern. Their clothes came from thrift stores; Bonnie Pointer said that she also picked some up from their church, where some of the matrons had turned in their old dresses as representing a former, sinful life.
Her style sense preceded the group's format, she told Mercer. "I was always getting kicked out of school for being overdressed," she said in 2013. "I would wear a hat and look like Bette Davis or Greta Garbo. I got kicked out all the time for disturbing the peace in the class. The kids would laugh at me. I was the first one in my class with an afro."
The oldest sister, Ruth, joined the group as a fourth member in December 1972. They were dropped by Atlantic and picked up by Blue Thumb. Leaving Graham behind for a new manager, David Rubinson, they found success with their first top 10 hit, "Yes We Can Can," a funky number by Allen Toussaint.
Bonnie won a Grammy in 1974, along with Anita, in a country category for writing the crossover hit "Fairtytale," which Elvis Presley also recorded not long after. She left the group in 1977, shortly before the Pointer Sisters — now a trio — had their biggest run of hits in the late '70s and early '80s with songs like "Fire" and "Neutron Dance."
Her biggest song as a solo artist, "Heaven Must Have Sent You," made it to No. 11 in 1979. She recorded and released a total of four solo albums, the last of which was "Like a Picasso" in 2011.
The sisters reunited on occasion, such as their receiving a star on the Hollywood Walk of Fame in 1994. Pointer continued to perform as a solo artist into the 2000s.
She had a role as herself in the 2010 independent film "Road to Nowhere," directed by Monte Hellman.
Bonnie Pointer is survived by her brothers Aaron and Fritz and sisters Ruth and Anita Pointer.