First, Bradley Cooper told the BBC that he'd be "interested" in playing disgraced cyclist Lance Armstrong, but now he says that's "nuts." Cooper told the L.A. Times this week that he didn't really grasp what the BBC was asking him.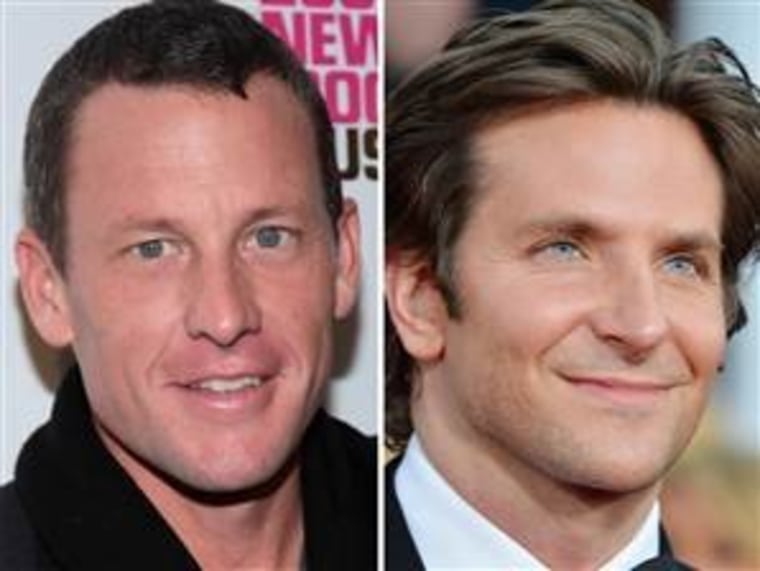 "Oh my God, that's so nuts!" he said. "I had no idea what (the interviewer) was talking about. I didn't even know that J.J. (Abrams) has the rights, I had no idea. I don't know anything about it."
According to The Hollywood Reporter, "Lost" producer Abrams and Paramount Pictures have the movie rights to an upcoming book, "Cycle of Lies: The Fall of Lance Armstrong."
Related content: