In between accepting awards, starring in a documentary series and going to concerts, it's hard keeping up with Caitlyn Jenner.
The legendary Olympian surprised concertgoers Friday in Los Angeles when she showed up at a Boy George show, introducing the Culture Club frontman and his 1980s band on stage.
"Thank you very much! Thank you! Caitlyn Jenner in the house for her first Boy George concert!" Jenner said, reported Us Weekly magazine. "This is going to be a good group. Thank you so much. Enough about me. Thank you for being here tonight. This is so much fun for me and let's hear it here at the Greek Theatre for Boy George!"
The crowd gave Jenner, who was recently awarded the ESPY Arthur Ashe Courage Award, a standing ovation.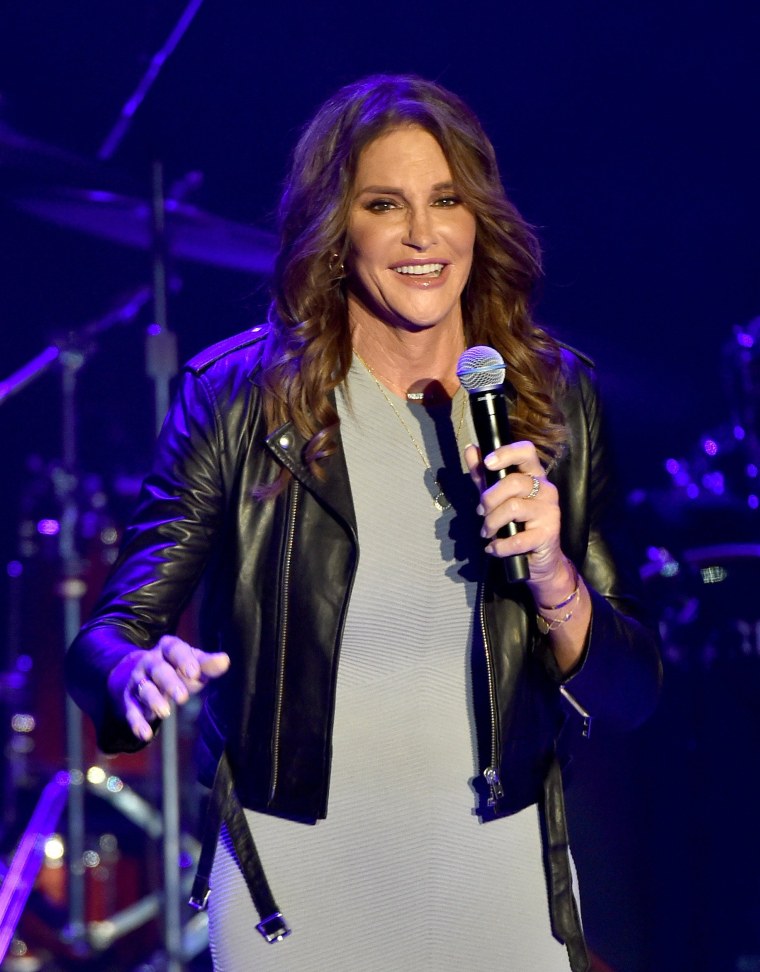 Jenner, 65, has been in the spotlight since first revealing in a deeply personal interview with ABC News' Diane Sawyer that she was transitioning to be female. At the time, Jenner still went by "Bruce" and identified as male.
RELATED: Caitlyn Jenner Forged Olympic Glory and Cultural Fame Decades Ago
An eight-part documentary series about her transition, "I am Cait," premieres Sunday evening on E! The network says the docu-series "will illustrate the star living her life as a transgender woman and telling her intimate story as she seeks out her 'new normal.'"
RELATED: Watch a Sneak Peek of 'I Am Cait'
Jenner appeared at the Boy George concert in a black leather jacket and boots, and a gray dress, smiling ear to ear as she waved to fans.
"I expected a standing ovation for her, and I wasn't disappointed," Boy George, who rose to fame as the androgynously dressed lead singer of pop band Culture Club, told the crowd. "We need to celebrate the kinds of changes that are happening."