David Cassidy has been hospitalized for organ failure and is in need of a liver transplant, a close family friend said Saturday.
The 67-year-old "Partridge Family" star was rushed to a hospital on Wednesday, and is conscious and surrounded by loved ones, publicist Jo-Ann Geffen told NBC News. According to reports, he is being treated in Florida.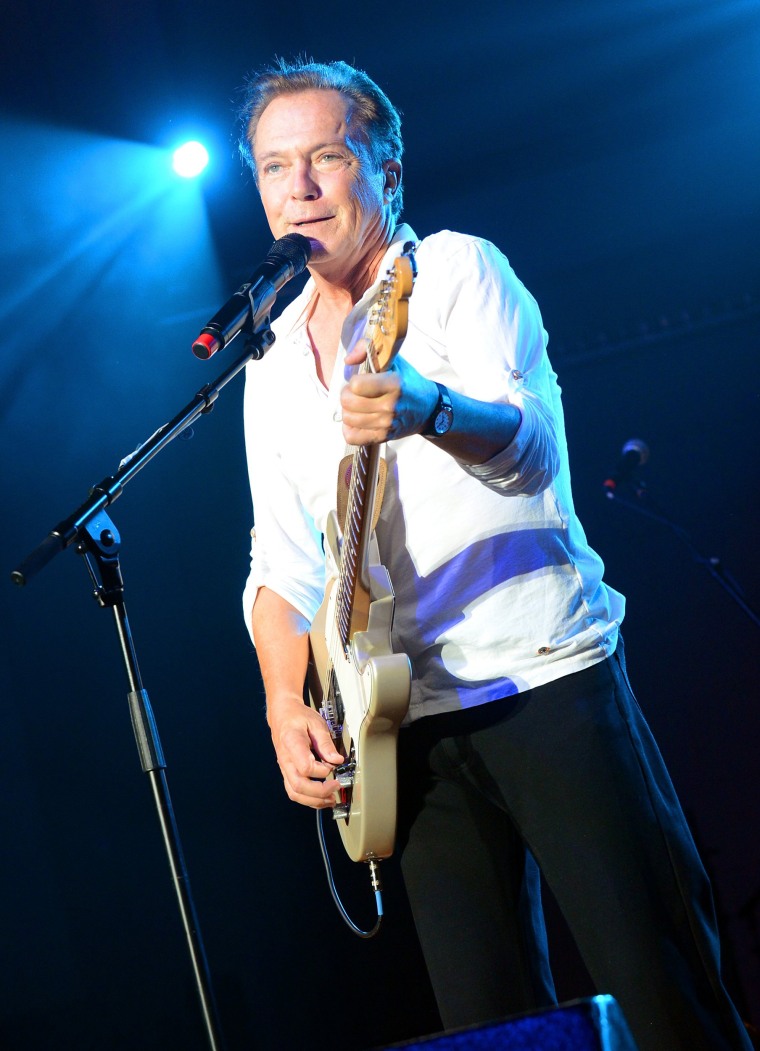 Cassidy shot to '70s teen idol stardom when he was cast to play the role of Keith Partridge on the hit musical TV show, which aired for four seasons and led to what the media called at the time "Cassidymania."
He went on to become a successful singer garnering a loyal fan base and performing many of his hit songs from "The Partridge Family," such as "I Think I Love You."
The actor returned to the small screen in 2009, when he starred in ABC Family's "Ruby & The Rockits," which ended after one season.
Cassidy, who is the father of musician Beau Cassidy and actress Katie Cassidy, has dealt with a number of personal struggles in the last few decades, including three arrests for drunk driving as well as a divorce and bankruptcy.
Earlier this year, Cassidy revealed that he was battling dementia and could no longer perform following a concert in California. According to reports, he was having trouble remembering the lyrics to songs he has been singing for 50 years.
Cassidy told People Magazine that he saw his grandfather live with dementia and had also seen his mother, the actress Evelyn Ward, "disappear" into dementia until she died at age 89 in 2012.
"I was in denial," Cassidy said, "but a part of me always knew this was coming."