Pioneering and Oscar-nominated actress Diahann Carroll, who broke network television's color line, died Friday after a bout with cancer, her daughter said.
She was 84.
"Carroll was a consummate entertainer and beloved icon whose career spanned nearly seven decades," her daughter, Suzanne Kay, said in a statement. "She paved the way for many and never allowed anyone to limit or define her."
Download the NBC News app for breaking news and politics
Carroll was the star of "Julia" which ran for 86 episodes on NBC between 1968 and 1971. She played a nurse named Julia Baker who was raising a young son on her own following the death of her serviceman husband in the Vietnam War.
It was a groundbreaking show, marking the first time an African American was cast as the star of a show in a role other than that of a servant.
There had been other black actors on scripted TV before, most notably Ethel Waters as the star of "Bulah," which ran for 78 episodes between 1950 and 1953 on ABC. Waters played a maid in the comedy.
And on "Star Trek," Nichelle Nichols' Lt. Uhura was the Enterprise's chief communications officer, though she was still in a supporting role to William Shatner's Capt. Kirk, Leonard Nimoy's Mr. Spock and DeForest Kelley's Dr. McCoy.
Carroll said she embraced her lead "Julia" character because she stood out as a self-sufficient, confident African American woman.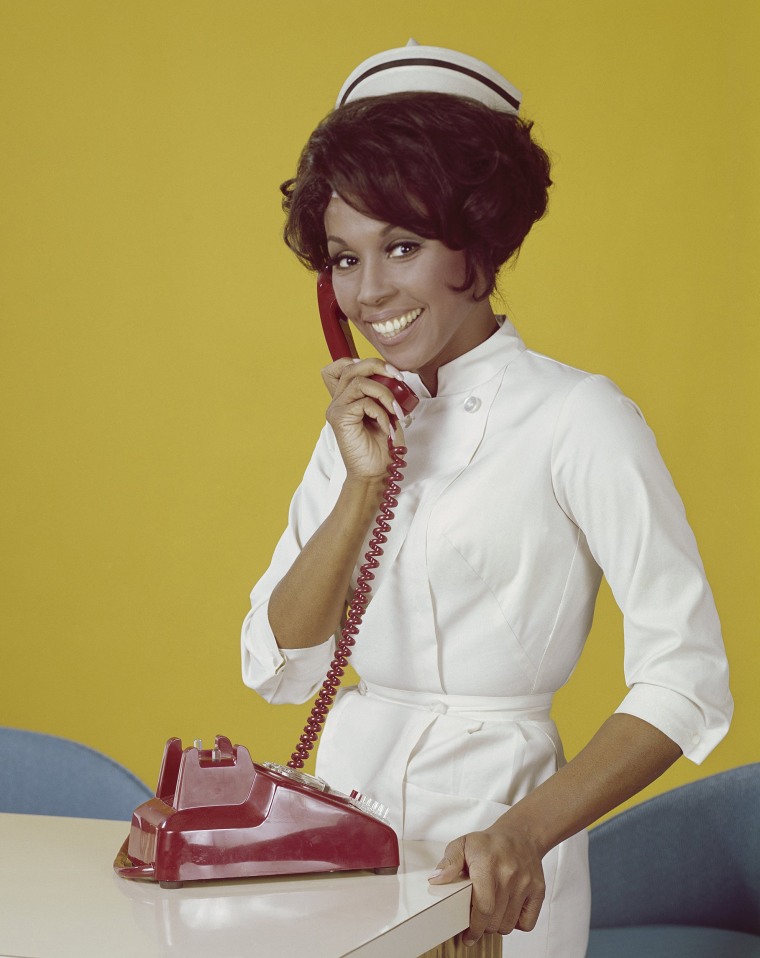 "There was nothing like this young successful mother on the air," Carroll once told PBS. "And we thought that it might be a very good stepping stone."
The show had some critics who believed it didn't realistically show the daunting social and economic struggles African Americans faced at the time.
"They said it was a fantasy," Carroll recalled in 1998. "All of this was untrue. Much about the character of Julia I took from my own life, my family."
But even in the time of her show, Carroll worried out loud if a "superhuman" African American character might obscure the daily struggles faced by the black community.
"For a hundred years we have been prevented from seeing accurate images of ourselves and we're all overconcerned and overreacting," she told TV Guide in a December 1968 cover story.
"The needs of the white writer go to the superhuman being. At the moment, we are presenting the white Negro. And he has very little Negro-ness."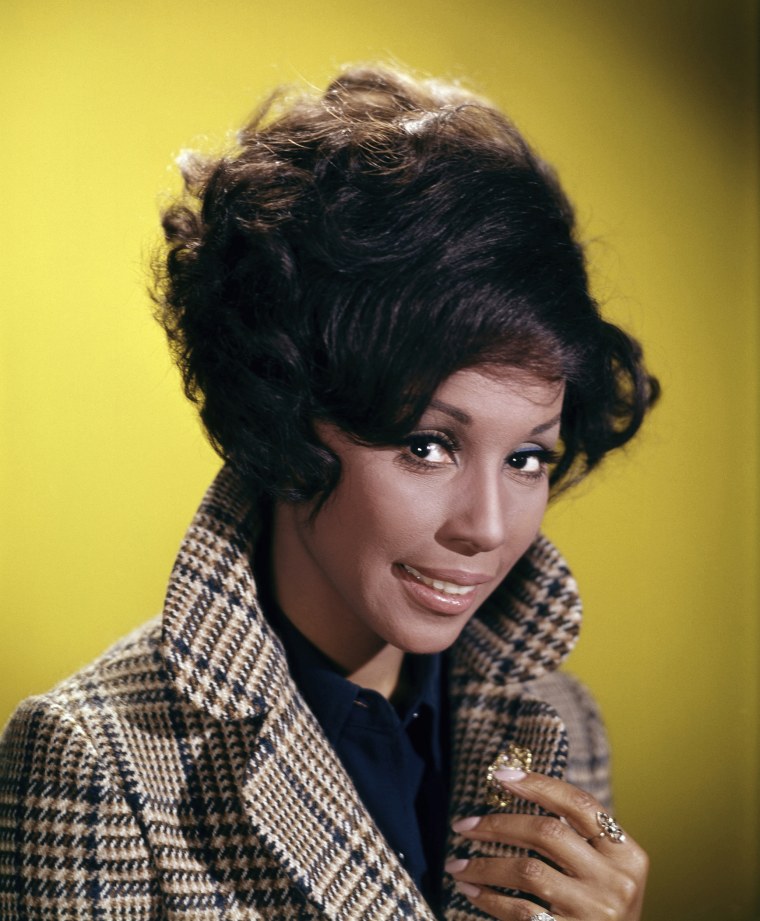 It was such a new concept, an African American actor as the show's star, that the studio's makeup department at first did not have any cosmetics for black women.
"The studio had only dealt with the little American girls or European girls — all the same color," Carroll recalled. "How could you have a makeup department and you don't have makeup for every skin in the United States of America?"
She won a Tony Award, in 1962 for best actress in a musical, for "No Strings."
In 1974, Carroll was nominated for the Oscar for best actress, for her work in "Claudine." The top honor that year went to Ellen Burstyn for "Alice Doesn't Live Here Anymore."
She was inducted into the TV academy's Hall of Fame in 2011 in honor of her television career that included four Emmy nominations for work in ABC's "Grey's Anatomy" and NBC's "A Different World."
Generation X television fans might know Carroll best for her work on "Dynasty," the long-running prime-time soap opera.
In 74 episodes of the show, Carroll played the glamorous Dominique Deveraux, a half-sister of family patriarch Blake Carrington. Her battles, even physical tussles, with Blake's scheming ex-wife Alexis Carrington, played by Joan Collins, were among the favorite scenes of "Dynasty" fans.
"Diahann Carroll walked this earth for 84 years and broke ground with every footstep. An icon. One of the all-time greats," Oscar-nominated director Ava DuVernay wrote on Twitter. "She blazed trails through dense forests and elegantly left diamonds along the path for the rest of us to follow. Extraordinary life. Thank you, Ms. Carroll."
New York native Carroll was born Carol Diann Johnson in the Bronx on July 17, 1935, and raised in Harlem by her subway conductor father and homemaker mom. She attended New York City's famed High School for the Performing Arts.
Actress Debbie Allen, a star of both the big screen and TV versions of "Fame," about the performing arts high school, said artists will sing Carroll's praises "forever."
"Diahann Carroll you taught us so much," Allen wrote on Twitter. "We are stronger, more beautiful and risk takers because of you. We will forever sing your praises and speak your name."
The 6-foot-tall beauty became a model for Ebony magazine at age 15 before her stage, TV and movie career took off.
She was married four times, to talent manager and music producer Monte Kay, retailer Fred Glusman, editor Robert DeLeon and singer Vic Damone.
Carroll is survived by her daughter, Kay, and grandchildren, August and Sydney.