Did you have the time of your life when your hungry eyes first saw "Dirty Dancing"? Can you believe the classic 1987 film is now 25 years old?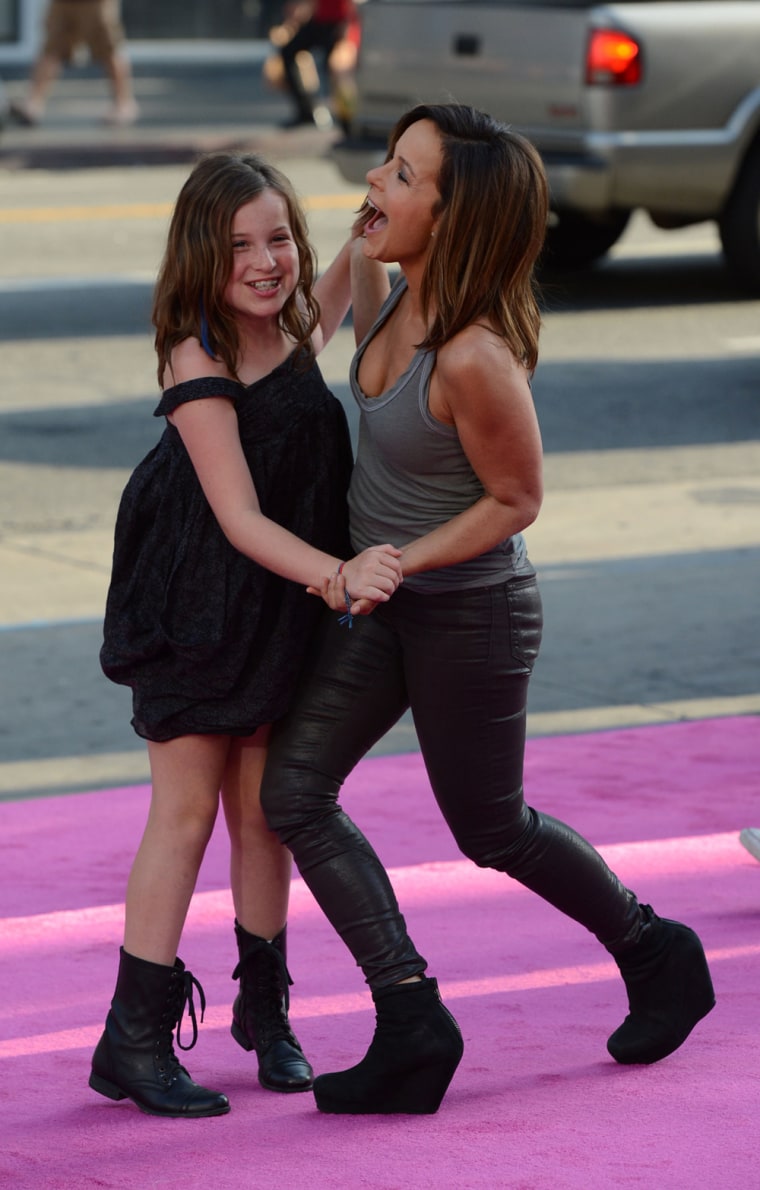 Sadly, Patrick Swayze, who so memorably played Catskills resort dance instructor Johnny Castle, died of pancreatic cancer in 2009. But at the film's anniversary celebration Tuesday, his co-star, Jennifer Grey, found the best possible replacement dance partner in her own daughter, 11-year-old Stella. (Grey's husband, Clark Gregg, was recently seen as Special Agent Coulson in "The Avengers.")
The film shouldn't have succeeded as it did. It was a low-budget picture from a new studio with no major stars -- yes, back in the day, even Swayze wasn't the household name he became. It had a retro setting (1963) and the drama was quiet.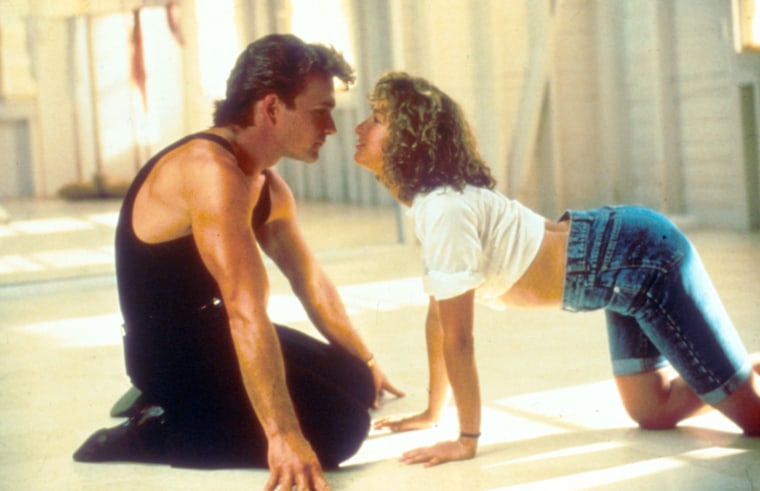 But the leads' chemistry was incredible, and every young girl in the theater seats could envision herself in Grey's place. And the soundtrack exploded, with such hits as "(I've Had) The Time of My Life," "Hungry Eyes," and "She's Like the Wind." And the line "Nobody puts Baby in a corner!" is still one of the most-quoted movie lines of all time.
Although there's been much talk about a movie remake (and Swayze had a cameo in 2004's "Dirty Dancing" Havana Nights"), true fans believe the original can't be touched. You only have the time of your life once, that's kind of the point.
Are you a "Dirty Dancing" fan? What's the best scene and song? Should the movie be remade? Tell us on Facebook.
Related content: