Mario has made it to the top, thanks to the World Video Game Hall of Fame, which inducted "Donkey Kong" on Thursday along with "Halo: Combat Evolved," "Pokémon" Red and Green and "Street Fighter II."
The organization, based at the Strong National Museum of Play in Rochester, New York, credited video game legend Shigeru Miyamoto with creating the idea of a story-driven game when he designed "Donkey Kong" in 1981.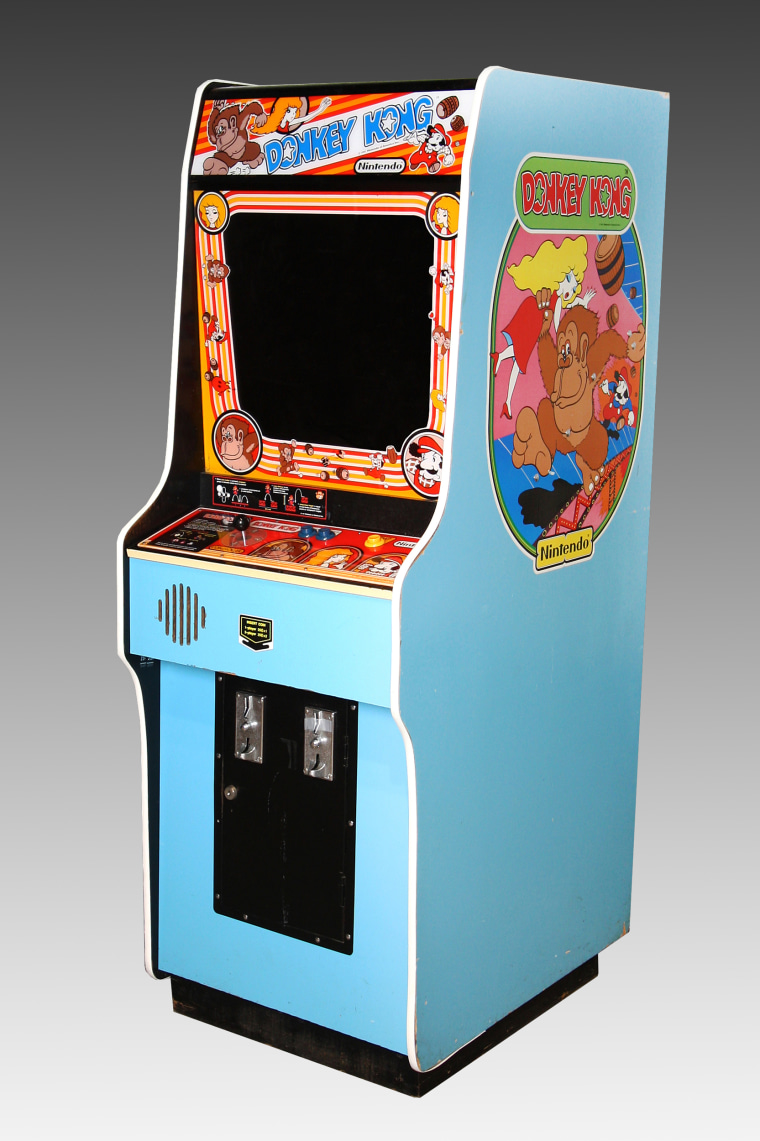 "Its overarching narrative of love and its vibrant graphics brought the game to life in a way that few other games could in the early 1980s," said Jon-Paul Dyson, director of the museum's International Center for the History of Electronic Games. "It captured the hearts of a generation."
"Halo: Combat Evolved" put Microsoft's Xbox console on the map when it made its debut in 2001. "In an era when PC games dominated the first person shooter genre, 'Halo' proved a console could be just as effective a platform for these games," the museum said.
The two "Pokémon" games — named for Pocket Monsters Aka (Red) and Midori (Green) — proved that "cute" would appeal to non-Japanese audiences when they were released in 1996, according to the museum, which said they quickly became the best-selling role-playing video games of all time, selling more than 23 million copies worldwide.
And the museum said "Street Fighter II" was chosen because it paved the way for fighting game favorites like "Mortal Kombat" "Tekken" and "Super Smash Bros."
It's only the third year that the Strong — which has run the National Toy Hall of Fame for almost two decades, enshrining such standbys as the rock, the box and the stick alongside classics like Barbie, "Monopoly" and Legos — has honored video games.
The backlog of immortal games still waiting in line includes classics like "Mortal Kombat," "Myst," "Portal," "Resident Evil" and "Tomb Raider" — all finalists this year.
The previous inductees:
"Doom" (2015)
"Pac-Man" (2015)
"Pong" (2015)
"Super Mario Bros." (2015)
"Tetris" (2015)
"World of Warcraft" (2015)
"Grand Theft Auto II" (2016)
"Sonic the Hedgehog" (2016)
"Space Invaders" (2016)
"The Legend of Zelda" (2016)
"The Oregon Trail" (2016)
"The Sims" (2016)