After the announcement of his marriage to American actor Meghan Markle, Prince Harry continues to demonstrate that his ties to American celebrities are only beginning to expand.
In a 48-second preview of an interview between the Prince of Wales and former President Barack Obama — released on Twitter by the verified account of Kensington Palace — the two figures exchanged playful banter in preparation for the official recording. Harry will guest edit BBC Radio 4 Today on Wednesday, Dec. 27.
"Do I have to speak faster? Because I'm a slow speaker," the former president asked the prince. "Do I need a British accent?"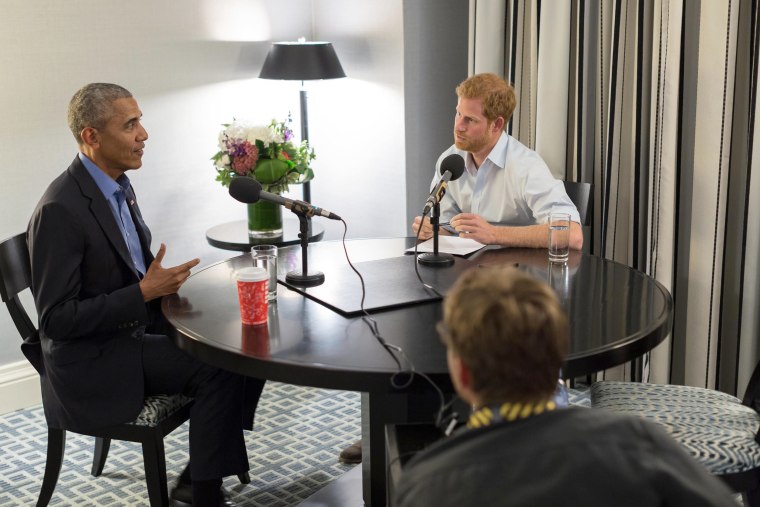 "If you start using long pauses between your answers, you're going to get 'the face,'" Harry jokingly warned in response.
Obama asked Harry about "the face," and Harry swept his arm down the length of his face and pouted, sporting a judgmental look toward the former president.
"Oh okay, I don't want to see that face," Obama replied.
The interview was recorded during the Invictus Games in Toronto in September, according to a tweet from BBC Radio 4 Today and will be broadcast two days after Christmas.
Though the sneak preview content was light, Kensington Palace said that Harry's 40-minute segment with Obama will focus "on their shared interest in building platforms for the next generation of young leaders."
After having left office in January, the former president and his wife Michelle launched the Obama Foundation, an organization designed to empower communities and improve leadership around the world.