ESPN suspended reporter Britt McHenry after a video of a foul-mouthed rant went viral on Thursday.
"I'm in the news, sweetheart, I will f***ing sue this place," McHenry can be seen telling a worker at Advance Towing in Arlington, Virginia, after her car was impounded.
The 28-year-old also criticized the woman's appearance telling her to "lose some weight, baby girl," and asking, "Maybe if I was missing some teeth they would hire me, huh? Cause they look so stunning ... Cause I'm on television and you're in a f***ing trailer, honey."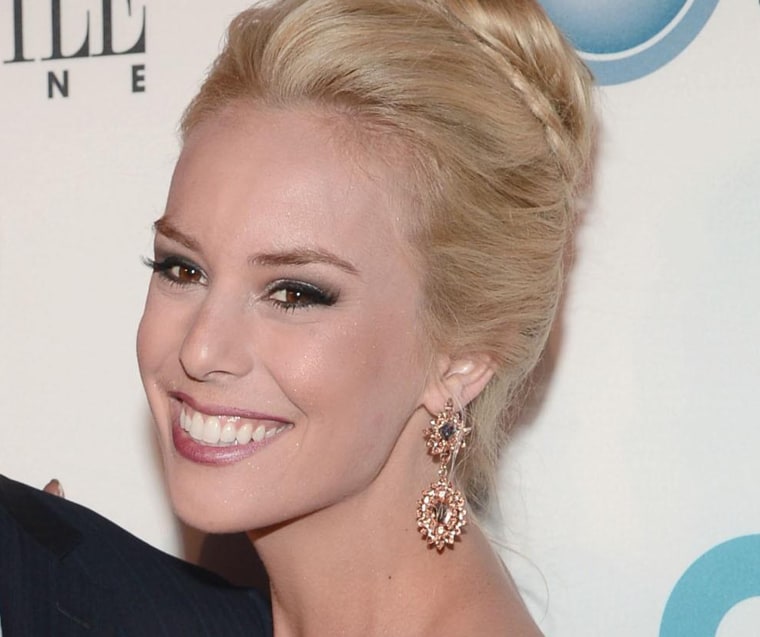 The Washington, D.C.-based reporter also accused the attendant of being stupid in the clip posted to the LiveLeak website and can be seen asking: "So I could be a college dropout and do the same thing?"
The video doesn't show what sparked the verbal onslaught.
ESPN confirmed Thursday had suspended McHenry for a week. The reporter also took to Twitter to apologize for the incident.
McHenry added: "As frustrated as I was, I should always choose to be respectful and take the high road. I am so sorry for my actions and will learn from this mistake."