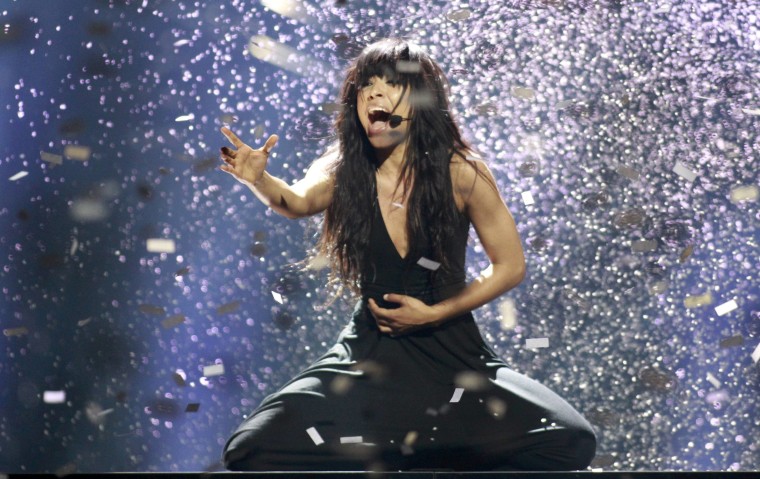 BAKU, Azerbaijan -- Sweden's Loreen won the Eurovision Song Contest in Azerbaijan on Sunday before an international TV audience of 100 million, days after angering Azeri authorities by meeting rights activists critical of the host country's human rights record.
Opposition groups have used the Eurovision spotlight, intended by Azerbaijan to promote the country as a destination for tourism and business, to demand democracy and the resignation of the government. Dozens of peaceful protesters have been arrested this month in the Caspian coastal capital, Baku. Activists say some buildings in the center of the city were torn down to make way for the Eurovision arena and residents were forcibly evicted without proper compensation.
The 28-year-old pop singer won with the song "Euphoria" in the annual competition of 42 countries, delighting viewers and the contest's professional judges and dancing barefoot as she sang.
"This is about all of us! Thank you so very much!" Loreen told a news conference.
She said the first to congratulate her were her family and her crew. Her mother joined her briefly at the news conference.
"Time has stopped," Loreen said about her feelings after she was announced as winner.
Russia's entry, rural folk group Buranovskiye Babushki (Grannies from Buranovo) came in second and Serbia's Zeljko Joksimovic was third in the 57th year of a contest famous for heavy-duty kitsch.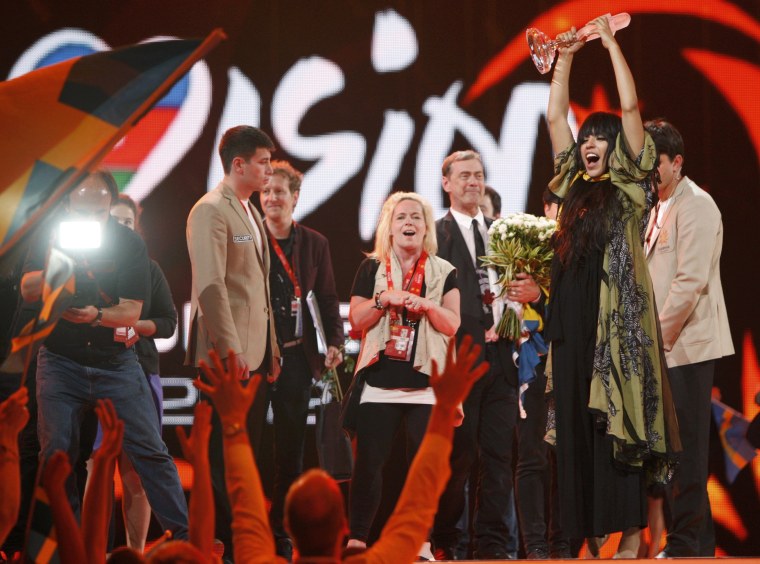 The competition took place in a specially built "Crystal Hall" on the shores of the Caspian.
Loreen has met with activists who accuse the government of forcing people from their homes for the building of the hall, an accusation Baku denies. Azeri authorities accused her of making political statements that had no place at a musical event.
'Historical and magical'
Hundreds of people started pouring into a roundabout in central Stockholm, dancing in a fountain, honking horns and waving flags and playing the winning song.
"This is historical and magical! I think I'm going to die. This is the best thing that has happened to Sweden in 13 years!" said 20-year-old Tanja Tuuliainen from Stockholm, wearing a Swedish flag and drinking a bottle of champagne with her girlfriends on the edge of a fountain in downtown Stockholm.
Sweden's entry last won the Eurovision competition in 1999.
Celebrants were bathing in their underwear in the fountain, where Swedes traditionally celebrate major sporting event wins.
Hundreds were singing "We're going up up up up up!!!", repeating a line from Loreen's song.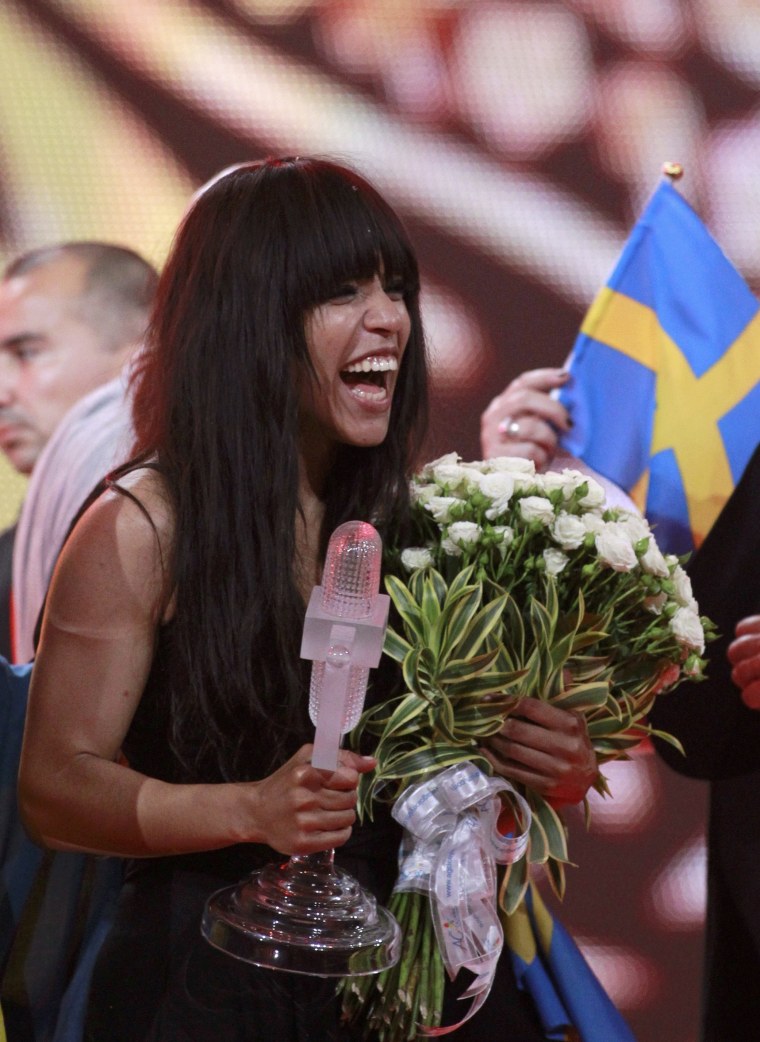 The Eurovision Song Contest has been a launching pad for international careers. Swedish pop group Abba became famous after winning in 1974 with "Waterloo" and Canada's Celine Dion took top honors in 1988 for Switzerland.
To promote talent over politically and geographically motivated bloc voting, professional judges now account for 50 percent of a performer's score.
The other half comes from telephone and SMS votes received by each contestant, with fans unable to vote for their own country's entry.
As winner, Sweden will host the next Eurovision contest.
Related content: