LOS ANGELES — Evan Ellingson, a child star who appeared in high-profile film and TV projects including "My Sister's Keeper" and "CSI: Miami," has died, officials confirmed. He was 35. 
He was found dead in the bedroom of a home in Fontana, California, on Sunday, according to the San Bernardino County coroner. The manner of death is pending.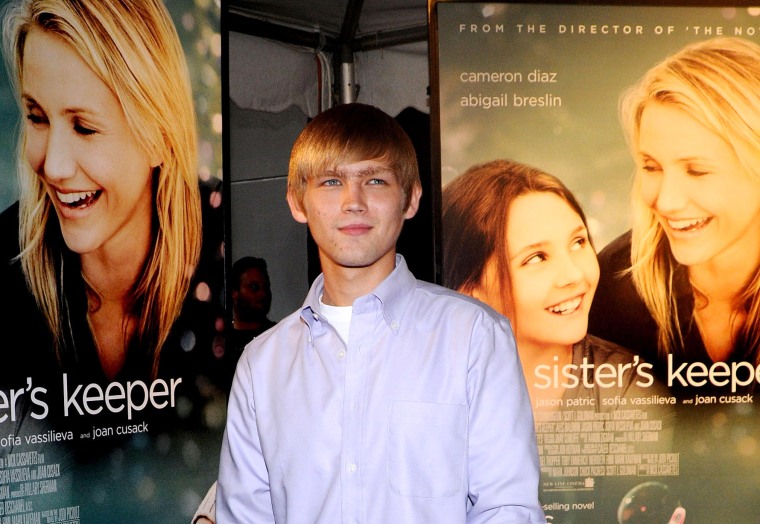 A representative for Ellingson did not immediately respond to a request for comment.
Ellingson's father, Michael Ellingson, told TMZ that his son was found at a sober-living home.
"Evan was three years sober and often shared his journey of recovery through speaking engagements and ministry," his family said in a statement. "He was passionate about pointing individuals to resources for help and only recently relapsed after being prescribed opioids following a dental procedure."
The statement said that although relatives are grieving, they "cherish every moment of joy, laughter and love that he brought to us and so many others."
 Ellingson first appeared on TV screens in 2001 on the soap opera "General Hospital" and then had a recurring role on the Fox sitcom "Titus" from 2001 to 2002.
His notable film roles include appearances in 2006's "Letters from Iwo Jima," directed by Clint Eastwood, and in 2009's "My Sister's Keeper," starring Cameron Diaz.
Ellingson is perhaps best known for appearing in 18 episodes of "CSI: Miami" as Kyle Harmon, the son of David Caruso's Horatio Cane, from 2007 to 2010.
He appeared to take a break from acting after "CSI: Miami," his last credited role, according to his IMDb profile.