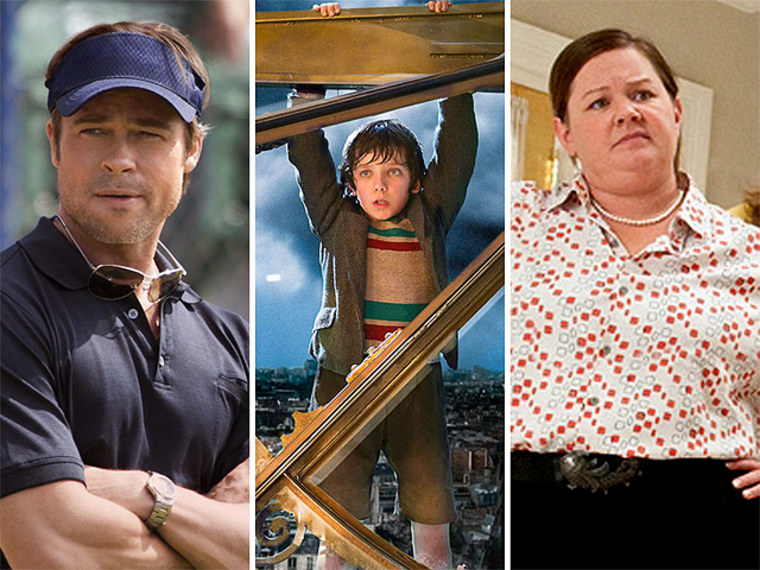 The Oscar nominations came out Tuesday morning, and probably no surprise was bigger than "Extremely Loud and Incredibly Close" making the list of nine best-picture nominees. The film, about a young boy mourning his father who was killed in Sept. 11, wasn't that well-reviewed and didn't seem like Oscar fodder to most.
Another surprise? Melissa McCarthy of "Bridesmaids" got a supporting actress nomination. Many agreed she was the comic star of that popular film, but not many saw Oscar in her future.
Some were shocked that Ryan Gosling's intense "Drive" wasn't nominated, others expected Leonardo DiCaprio's "J. Edgar" to earn at least one nomination.
Which films have you seen, and which ones deserve to win? Tell us on Facebook.