Just keep swimming, just keep swimming ... until Nov. 25, 2015, when "Finding Dory" will swim into theaters everywhere. Ellen DeGeneres announced on her talk show April 2 that Pixar is finally making a sequel to the 2003 animated classic "Finding Nemo." The new film will center on DeGeneres' character, Dory the short-memoried regal blue tang who befriended Nemo's dad Marlin in the original.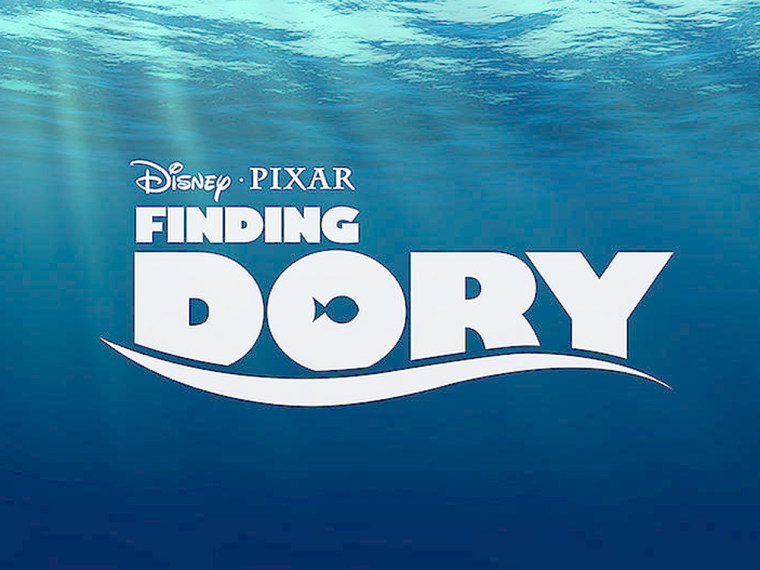 "They say I'm one of the top five contenders to play Dory again," DeGeneres joked on her show. She went on to confirm that she would be voicing Dory again, and that she had read the script. "It's hilarious, it's fantastic, it's warm, it's everything you want it to be," she told her audience.
"Nemo" fans know the original film well, and they're certainly hoping DeGeneres is right in her enthusiastic endorsement of the sequel script. Here are seven things we'd like to see in the new flick.
Dory's memory loss
It just wouldn't be a film with "Dory" in the title without that character's infamous short-term memory loss. She managed to keep "42 Wallaby Way" in her cute little blue head, but very little else. We're imagining her memory loss is what leads to her getting lost in the first place. We wouldn't mind a reprise of "Just keep swimming" and possibly Dory's famed whale imitation, either.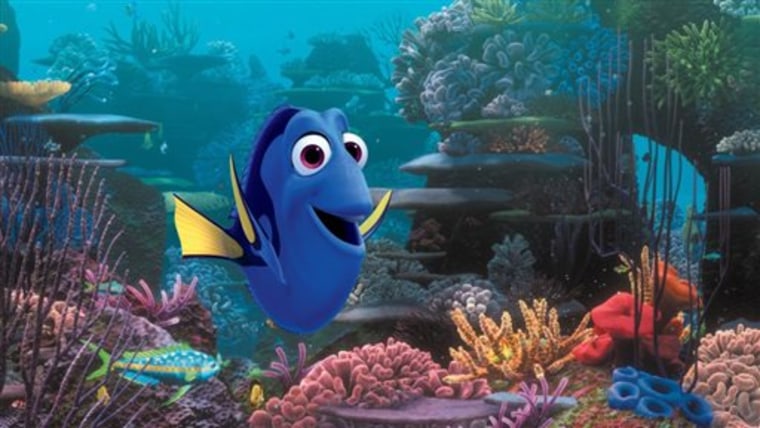 Nemo and Marlin
It's called "Finding Dory," but who's going to be hunting for her? We're guessing her clownfish pals Nemo and Marlin will try and return the favor in appreciation of Dory's good-natured -- if sometimes bumbling -- help in the first film.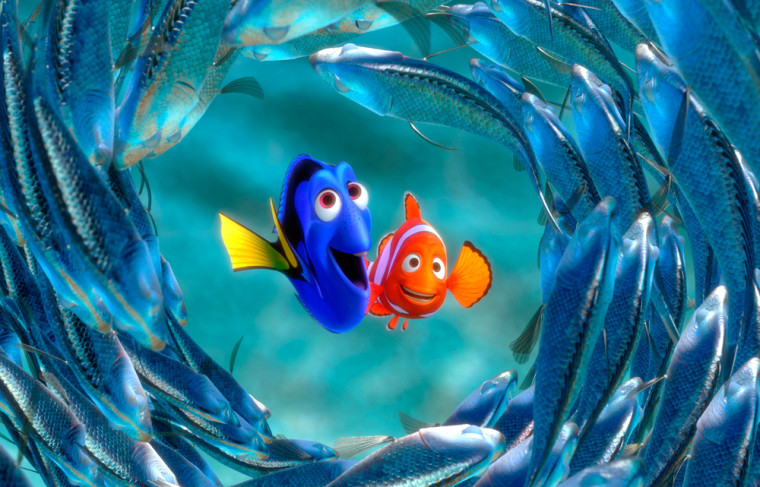 The Tank Gang
Oh yes, those lively characters Nemo met in a dentist's office tank have to come back, don't they? At the end of Nemo, they'd all escaped into the ocean, only to discover they couldn't get out of their plastic bags. We're going to assume Bloat, the porcupine fish voiced by Brad Garrett, popped his own baggie with his spines, then freed the others.
John Ratzenberger
The "Cheers" mailman has been called "Pixar's lucky charm," and he always voices a role in any Pixar film (so far he's done 13). In "Nemo," he voiced an entire school of moonfish, who formed arrows and other items to help and entertain Dory and Marlin. His scene was short but memorable -- maybe he'll get a little more voice time in this film.
Crush and Squirt
Dudes, we totally need a return of the gnarly sea turtles who speak like surfers, Crush and his son Squirt. Gimme some fin, dude! But no hurling on the shell, just waxed it.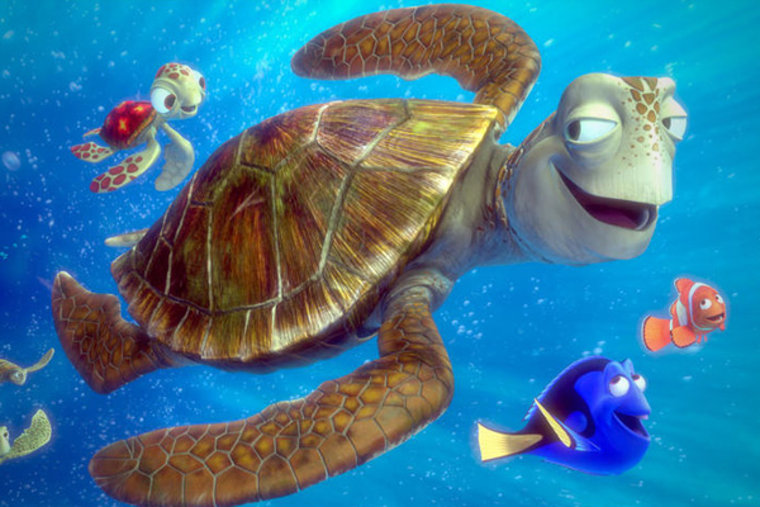 Seagulls
Yes, they're annoying as anything to Marlin, but the seagulls, who mindlessly bop around chanting "Mine! Mine! Mine!" and hunting for grub are a part of "Nemo" legend. And speaking of the birds of "Nemo," we wouldn't mind seeing the Aussie pelican Nigel (voice of Geoffrey Rush) making a comeback.
Nemo's school chums
Marlin was apprehensive about sending his only son off to school, but Nemo seemed to be having a ball with Mr. Ray and the rest of his fishy classmates. Maybe we can be reunited with the schoolyard gang once again, even if briefly. We'd love to see one of their classes -- maybe teach them not to swim after a boat this time.
What would you like to see in "Finding Dory"? Tell us on Facebook.
Related content: