Former Fox News host Gretchen Carlson is suing Roger Ailes, claiming the network's chairman and CEO "sabotaged her career" because she rejected his sexual advances.
According to the lawsuit, filed Wednesday in the Superior Court of New Jersey nearly two weeks after Carlson last appeared on Fox, Ailes marginalized Carlson for refusing to have a relationship with him.
"Ailes denied Carlson fair compensation, desirable assignments and other career-enhancing opportunities in retaliation for her complaints of harassment and discrimination and because she rejected his sexual advances," it said.
Ailes took Carlson off the network's popular morning show "Fox & Friends" in 2013, reassigning her to an afternoon time slot at significantly reduced pay and "refused to provide her with anywhere near the level of network media support and promotion provided to other fox News hosts who did not complain about harassment," according to the lawsuit.
Lawyers alleged when Carlson confronted Ailes concerning his treatment of her, he replied, "I think you and I should have had a sexual relationship a long time ago and then you'd be good and better and I'd be good and better," adding, "sometimes problems are easier to solve" that way.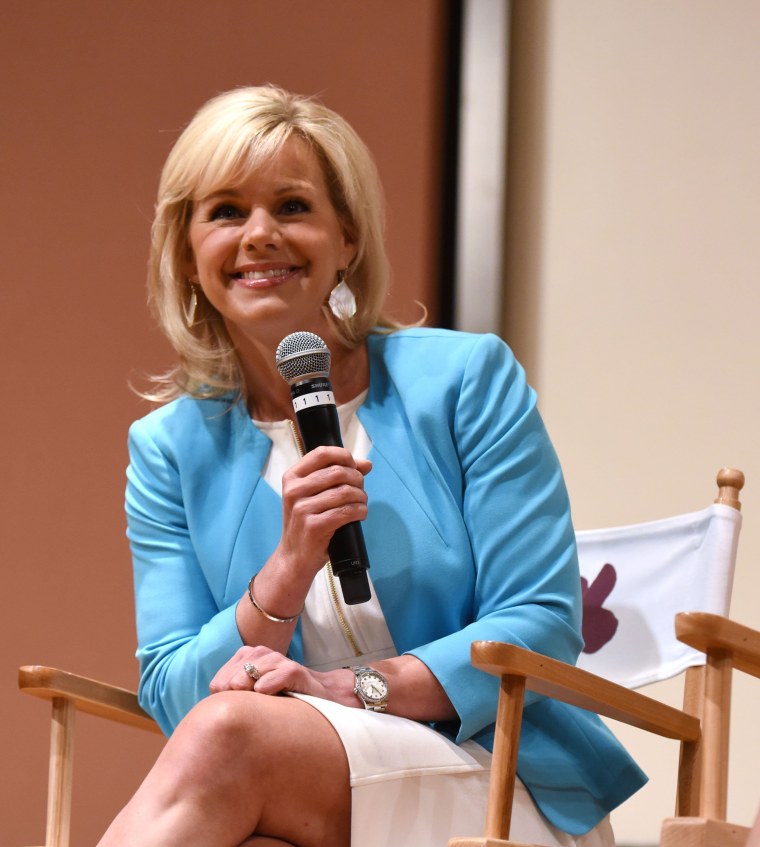 The lawsuit went on to allege that Ailes also encouraged Carlson, a former Miss America, to wear outfits that showed her figure, and embarrassed her by telling other people in front of her that he had slept with three former pageant queens, but not her.
It also claims Carlson's "Fox and Friends" co-host Steve Doocy "created a hostile work environment by regularly treating her in a hostile and condescending way," and that when she complained about Doocy, Ailes dismissed her as a "man hater."
The lawsuit asks for compensation including for lost wages and punitive damages and alleges wrongful termination in addition to sexual harassment.
Carlson's lawyers said her contract was terminated on June 23, something Fox News did not publicly address. She most recently hosted "The Real Story With Gretchen Carlson."
"I have strived to empower women and girls throughout my entire career," Carlson said in a statement. "Although this was a difficult step to take, I had to stand up for myself and speak out for all women and the next generation of women in the workplace. I am extremely proud of my accomplishments at Fox News and for keeping our loyal viewers engaged and informed on events and news topics of the day."
Ailes responded in a statement later Wednesday that Carlson's suit was "wholly without merit":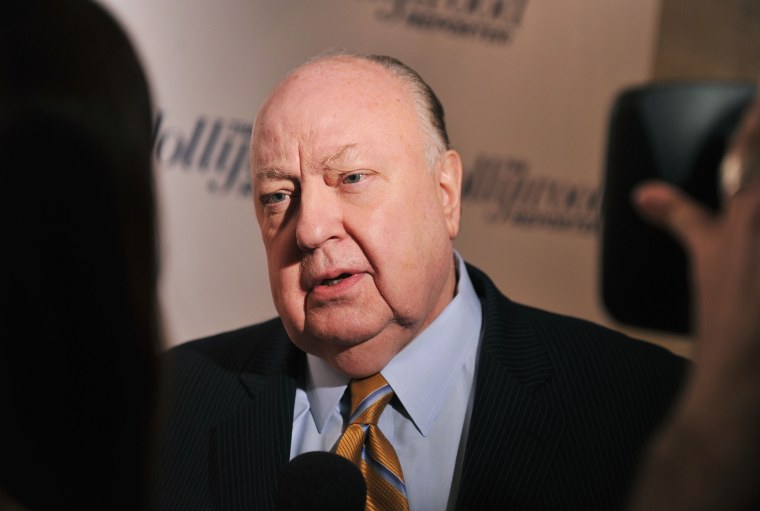 "Gretchen Carlson's allegations are false. This is a retaliatory suit for the network's decision not to renew her contract, which was due to the fact that her disappointingly low ratings were dragging down the afternoon lineup. When Fox News did not commence any negotiations to renew her contract, Ms. Carlson became aware that her career with the network was likely over and conveniently began to pursue a lawsuit. Ironically, Fox News provided her with more on-air opportunities over her 11 year tenure than any other employer in the industry, for which she thanked me in her recent book. This defamatory lawsuit is not only offensive, it is wholly without merit and will be defended vigorously."
21st Century Fox, which owns Fox News, said it was reviewing the allegations.
"While we have full confidence in Mr. Ailes and Mr. Doocy, who have served the company brilliantly for over two decades, we have commenced an internal review of the matter," it said in a statement.
Kevin Mintzer, an employment lawyer in New York who isn't involved in Carlson's case, said the lawsuit was striking for several reasons.
"What's remarkable is that you have a woman in such a high-profile position suing one of the most influential people in her field, and it takes a lot of bravery to do that," he told NBC News.
He added that it was "unusual" that the suit only named Ailes, and not the parent company, Fox News.
"Usually in addition to the individual involved in harassment, you would name the employer as well, but it's not required. And in this case, presumably Mr. Ailes has the ability to satisfy any judgment that Ms. Carlson might get, so her lawyers might have thought it was a good idea to just sue Mr. Ailes individually," he said.
It's also not typical to sue in the state where the defendant lives — Ailes lives in New Jersey — as opposed to where the employer is based, Mintzer said, especially because the anti-discrimination statute the complaint cites is the New York City Human Rights Law.
"Her lawyers apparently believed that there's a basis to have venue in New Jersey," he said. "I wouldn't say it's typical, but I don't know of any reason why it wouldn't be allowed."