And now, Han Solo with the news. Yes, that's Han/Indiana Jones/Harrison Ford, joining star Will Ferrell on the set of "Anchorman: The Legend Continues," the long-awaited sequel to the 2004 comedy "Anchorman: The Legend of Ron Burgundy."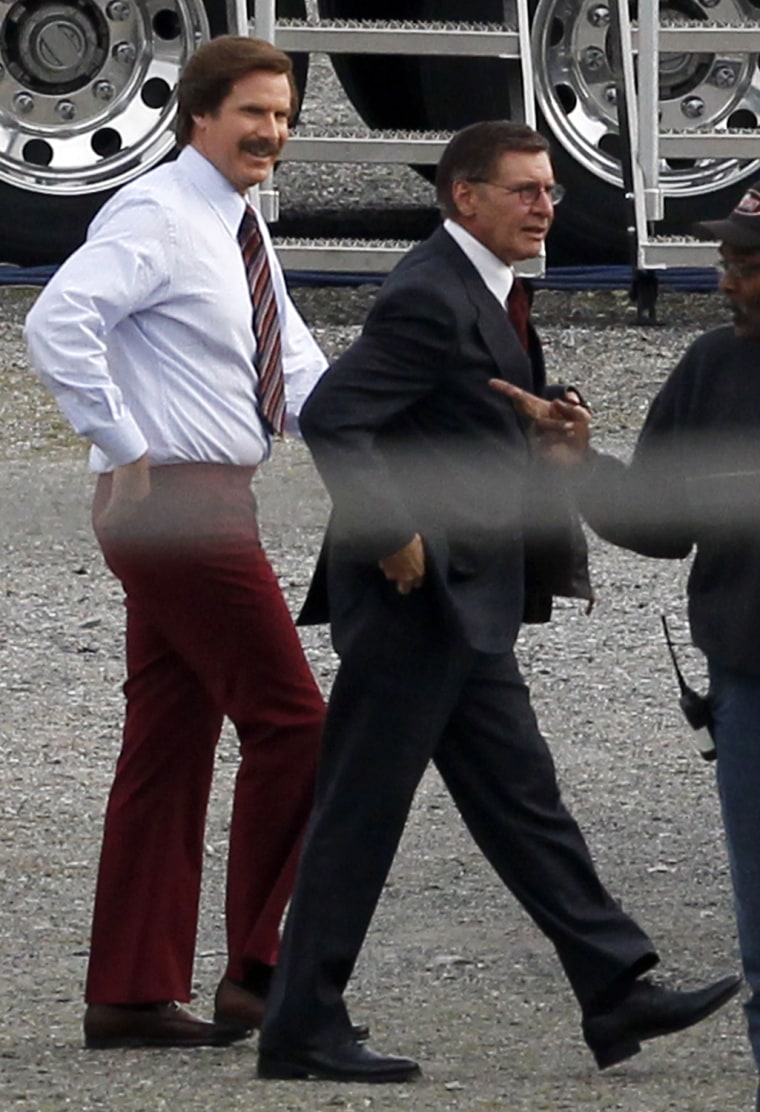 Ford is reportedly playing a legendary newsman who's being compared to Tom Brokaw. But since the "Anchorman" series will do anything for a laugh, his role will surely be given a twist.  The actor reportedly arrived on set with a full head of grey hair, but had it dyed dark before heading out at Ferrell's side. He's no scruffy-looking Nerf-herder here.
Ford's addition has some movie fans excited. "My, my, the prospect of this is miles more thrilling than his reprisal of Han Solo," wrote Nick Newman at The Film Stage. 
Wrote Geoff LaTulippe on Twitter, "Harrison Ford is in ANCHORMAN II. I don't even know how to handle the joy of the world anymore."
Ford's sat behind a fake news desk before -- he won praise for his role as an anchorman in the 2010 comedy "Morning Glory."
"Anchorman: The Legend Continues" opens Dec. 20. Joining Ferrell and Ford are stars Steve Carrell, Paul Rudd, Kristen Wiig, James Marsden and David Koechner.
Will you see "Anchorman: The Legend Continues"? Tell us on Facebook.
Related content: