Ernest Hemingway and Marlene Dietrich shared a great love affair — on paper at least — and evidence of that love is now up on the block.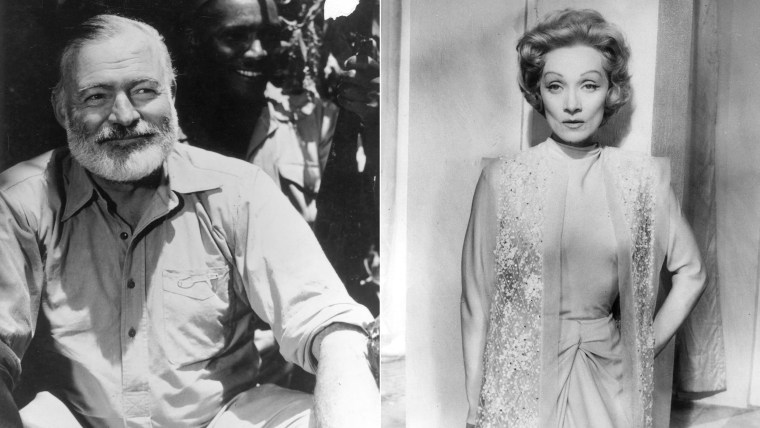 A 1955 letter from the author to the actress is being auctioned off as part of "Marlene Dietrich: The World's Most Glamorous Grandmother," an extensive collection of personal items made available on auctionmystuff.com by Dietrich's grandchildren.
In the missive, which Hemingway opens with "Dearest Kraut," the writer tells the star "I love you," and even imagines a scenario in which she's "drunk and naked."
According to the auction website, the value of the letter is estimated to be between $35,000 and $50,000.
Despite the flirtation between Hemingway and Dietrich, the two were said to have never acted on their feelings for one another.
Hemingway once told A.E. Hotchner, author of "Papa Hemingway: A Personal Memoir," that although they were in love, they never expressed it physically.
"The thing about the Kraut and me," Hemingway said in a passage Hotchner included in the biography, "is that we have been in love since 1934, when we first met on the Ile de France, but we've never been to bed. Amazing but true. Victims of un-synchronized passion."
Bidding is open on the letter until April 8.