For the first time ever, we can't print Oxford Dictionaries' Word of the Year. And not because it's an expletive.
It's an emoji. Specifically, the "tears of joy" emoji.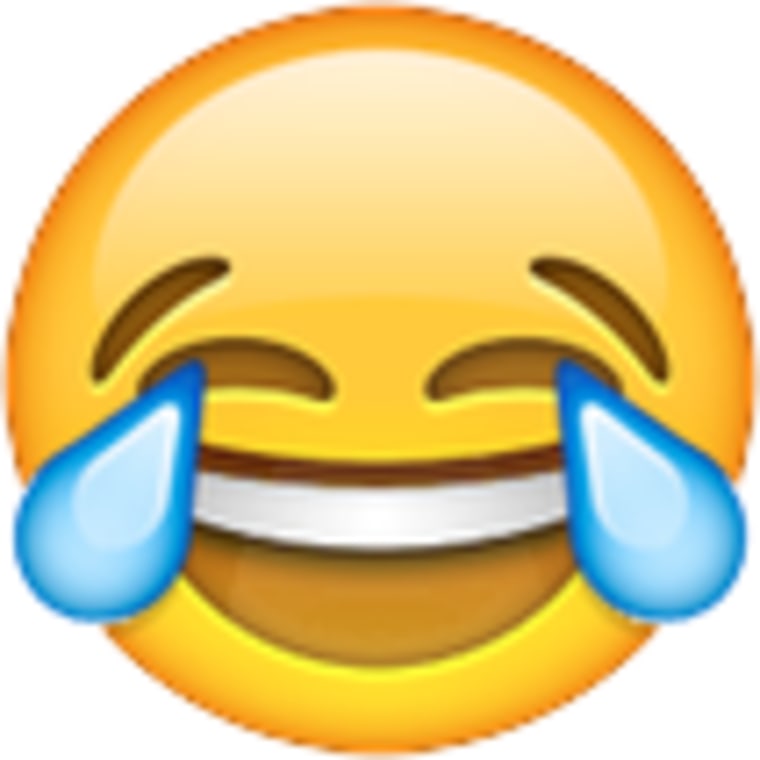 Oxford Dictionaries said Monday that the pictograph — which is what emoji used to be called (and still are by hard-core language nerds) — "best reflected the ethos, mood and preoccupations of 2015."
The annual selection doesn't always mean a word will stand the test of time. Last year's choice, vape, is still going strong, and selfie, from 2013, is nearly omnipresent today.
But do you even remember squeezed middle from 2011 (an artifact of the Occupy movement)? Or what about hypermiling from 2008 (the hobby of tweaking your car's engine to get extravagant miles-per-gallon readings)?
Oxford University Press said it worked with SwiftKey, which makes a popular predictive-text keyboard for mobile devices, to assess frequency and usage statistics and found that "tears of joy" was the most used emoji around the world so far this year — making up 17 percent of all the emoji used in the United States and 20 percent in Britain.
"Emojis are no longer the preserve of texting teens," the press said, using an alternative plural form of emoji. "Instead, they have been embraced as a nuanced form of expression, and one which can cross language barriers."
Related: Meet the 67 Emoji Candidates for 2016: Shrug, Selfie, 'Call Me'
Seven other (real) words or phrases were considered, the Oxford press said:
ad blocker: A piece of software designed to prevent advertisements from appearing on a webpage.
Brexit: A term for the potential or hypothetical departure of Britain from the European Union, from British + exit.
Dark Web: The part of the web that is accessible only through special software, allowing users and website operators to remain anonymous or untraceable.
on fleek: Extremely good, attractive or stylish.
lumbersexual: A young urban man who cultivates an appearance and style of dress (typified by a beard and a checked shirt) suggestive of a rugged outdoor lifestyle.
refugee: A person who has been forced to leave their country to escape war, persecution or natural disaster.
sharing economy: An economic system in which assets or services are shared among private individuals, typically through the Internet.
they (as singular): Used to refer to a single person of unspecified sex. (Did you notice this use of the singular their in the definition for refugee?)