Johnny Hardwick, the voice actor, comedian and producer best known for playing Dale Gribble on the long-running Fox animated comedy "King of the Hill," has died, the show's producers announced.
He was 64. A cause of death was not given.
"Johnny Hardwick was an incredibly beloved member of the 'King of the Hill' family, whose tremendous talent, brilliant humor and friendship will be deeply missed by all who were fortunate enough to work with him over the past 25 years," 20th Television Animation and Hulu said in a statement.
"Our deepest condolences go out to his friends and family as we mourn the loss of one of the animation greats. His voice gave life to one of our most iconic characters, and he will be truly missed."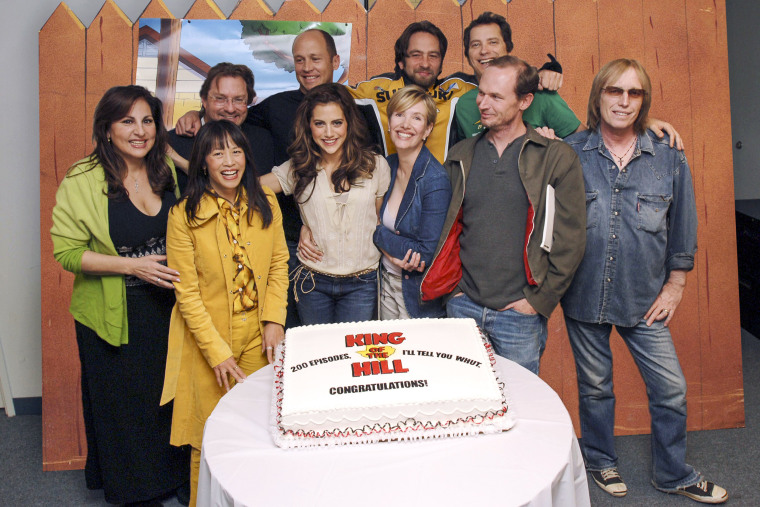 Hardwick also had roles as a writer and a story editor during his run on the show, which consisted of well over 200 episodes. As a producer on "King of the Hill," Hardwick won an Emmy Award in 1999 for outstanding animated program. He received two other nominations in the category.
Dale Gribble was a key supporting character on "King of the Hill," which was created by Mike Judge and Greg Daniels and ran for 13 seasons and 259 episodes between 1997 and 2010. Dale was one of Hank Hill's best friends, known for his constant paranoia due to conspiracy theories. Hardwick voiced the role of Dale for the show's entire 13-season run and appeared in 257 of the series' 258 episodes.
Hardwick was born in Austin, Texas, and started his career as a local stand-up comedian, eventually nabbing a performance on "The Jon Stewart Show." A routine at Los Angeles' Laugh Factory comedy club put him on the radar of Daniels and Judge, the latter of whom had television success as the creator of MTV's "Beavis and Butt-Head." The duo were putting "King of the Hill" together and offered Hardwick the chance to join them.
Outside of "King of the Hill," Hardwick appeared on reality shows such as "Ace of Cakes" (2009) and "Boomer vs Zoomer" (2019). He continued to voice Dale in other mediums, such as in the "King of the Hill" video game and the 2022 racing game "Warped Kart Racers" through archived recordings.
A "King of the Hill" revival was officially ordered at Hulu in January. Hardwick was attached to reprise the role of Dale alongside returning voice cast members like Kathy Najimy, Stephen Root, Pamela Adlon and Lauren Tom.
Hardwick did not complete his voice work on the "King of the Hill" revival before his death.