Scooter Braun, one of the highest-profile managers in the music industry, is taking a step back from managing some of his superstar clients as he takes on a new role as CEO of Hybe America, a source close to the situation confirmed Tuesday.
Puck News reported Friday that Braun was on the outs with his oldest major client, Justin Bieber. Reports from other outlets circulated Monday that Braun also lost singers Ariana Grande and Demi Lovato.
A source familiar with the matter said Braun's firm, SB Projects, has amicably parted ways with Lovato and another client, Idina Menzel.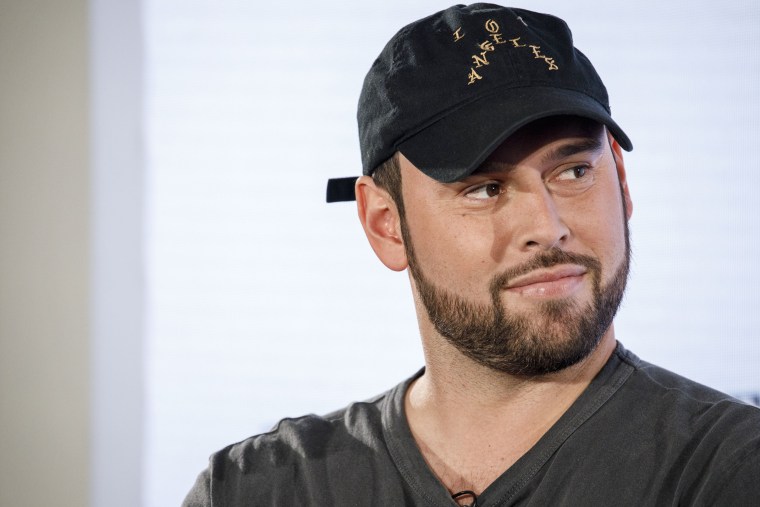 "All of Scooter Braun's clients are under contract, and negotiations have been going on for several months as Scooter steps into his larger role as Hybe America CEO," the source said. "People are spreading rumors based on what they know, but they are off."
Conversations about representation have been going on for months, but there is "no bad blood" between Braun and the clients, the source said. Bieber and Grande remain under contract with SB Projects "as they work through what this new structure looks like."
Representatives for Bieber and Grande did not immediately respond to requests for comment Tuesday.
Braun seemed to joke about the reports on X, formerly known as Twitter.
Braun founded the investment firm Ithaca Holdings, which acquired several businesses and merged with Hybe America in 2021. Hybe is a South Korean entertainment company that previously went by the name Big Hit Entertainment, the label behind K-Pop sensations BTS.
The corporation rebranded in 2021 as it merged with Ithaca Holdings. As part of the sale, Braun was offered the position of CEO at Hybe's American branch.
Braun, whose legal name is Scott, went from selling kids fake IDs in college to becoming one of the biggest names in the music industry.
In an interview with NPR last year, Braun said he began part- promoting when he was living in Atlanta, where he eventually met mogul Jermaine Dupri. Dupri offered him a role at record label So So Def Recordings, Braun said.
Bieber was discovered as a teenager on YouTube by Braun and Usher Raymond, who was Braun's business partner at the time. Braun has been his management since 2008 and is most likely best known for handling Bieber's career.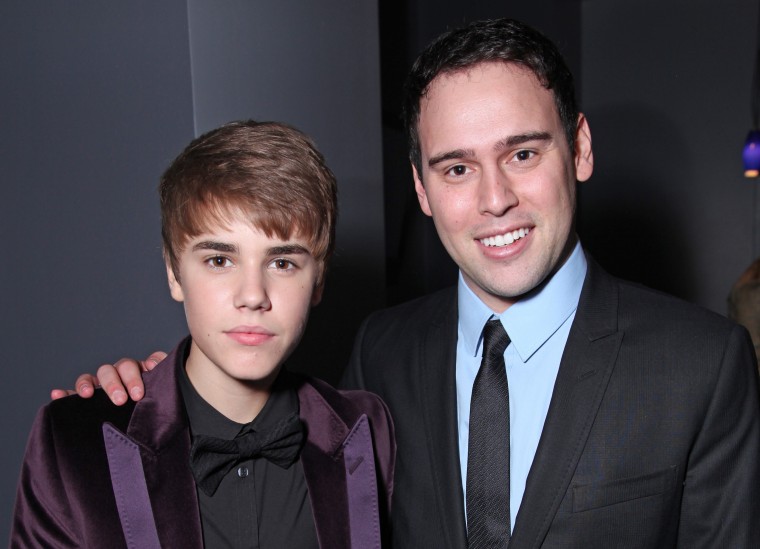 But while Braun has formed close relationships with some major players in Hollywood, he has also had a very public falling-out with perhaps the biggest name in all of pop music.
Ithaca Holdings acquired Big Machine Records four years ago, and as a result Braun owned the rights to Taylor Swift's first six albums.
Swift called the deal a nightmare and accused Braun of "manipulative bullying" in a statement. She accused Big Machine Records CEO Scott Borchetta of denying her the chance to buy back her albums, instead offering her a contract under which she would earn them back one at a time "for every new one I turned in."
"Any time Scott Borchetta has heard the words 'Scooter Braun' escape my lips, it was when I was either crying or trying not to," Swift said. "He knew what he was doing; they both did. Controlling a woman who didn't want to be associated with them. In perpetuity. That means forever."
Braun has denied Swift's allegations. He told NPR that he wanted to discuss the sale but that he had been under a nondisclosure agreement at the time.
He added that he learned "an important lesson" from that situation and wanted "everyone" to be involved in the Hybe deal as a result.
Swift has gone on to release re-recordings of three of her former albums, with a fourth coming out in October, adding "(Taylor's Version)" to the names to indicate ownership. Her back catalog was sold to Shamrock Capital in 2020 for $300 million, Variety reported.