The case involving the death of Kurt Cobain is still routinely looked at by the Seattle Police Dept. nearly 20 years after the Nirvana singer shot himself on April 8, 1994. But the investigation is not being reopened, a department public information officer told NBC News Thursday.
"We have an in-house cold-case detective and he decided to go in and refresh himself because of the local interest," Det. Renee Witt said. "There's nothing that's going to change the outcome of the case."
Witt was responding to a report by Seattle's KIRO 7, which said Thursday that police had recently developed four rolls of film taken after Cobain's 1994 suicide, and the images "more clearly show the scene than the earlier Polaroid photos taken by investigators." The KIRO story said one of the images would be shared exclusively on its 11 p.m. Thursday newscast.
Witt said the images are "better quality because of enhanced developing techniques," but that nothing new is exposed in the scene where Cobain killed himself with a shotgun at his Seattle home.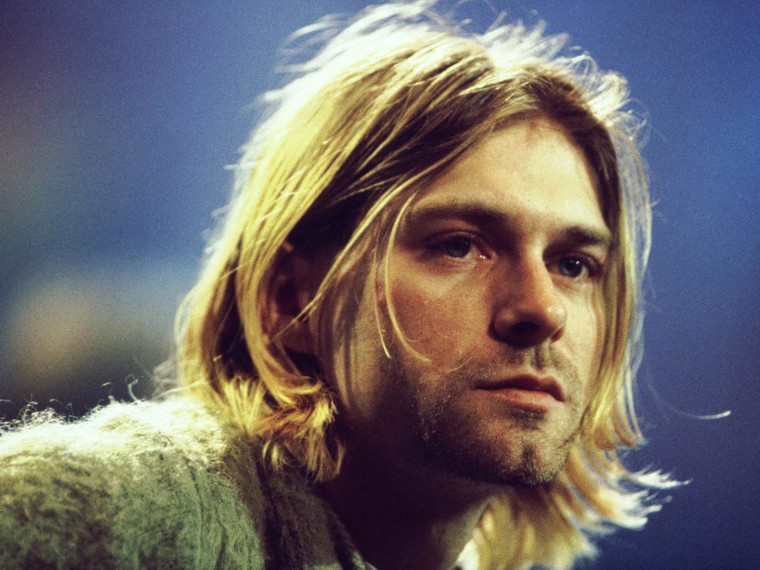 Two decades after his death at age 27, Cobain, who led one of the biggest rock acts in the world in the early 1990s, still inspires "conspiracy theorists" and others to contact Seattle police on a regular basis, Witt said.
"On Twitter they'll come in groups and then we won't hear anything for a few months," Witt said of fans looking for the suicide investigation to be reopened.