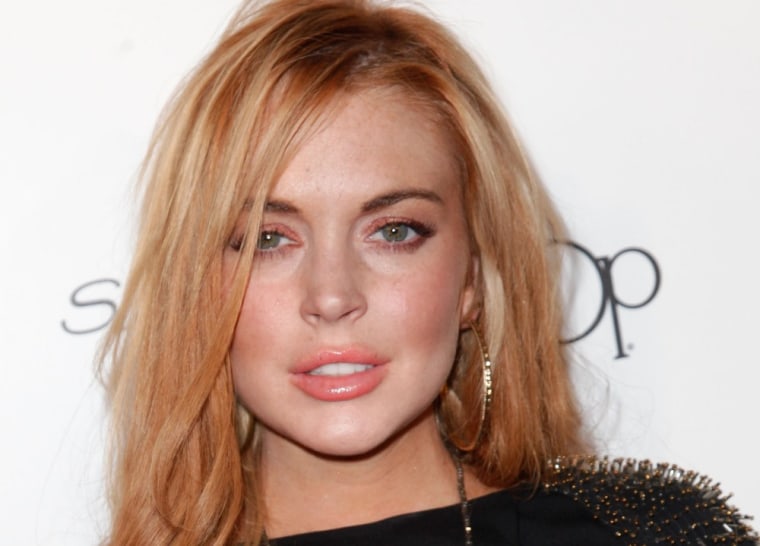 To the bewilderment of some, Lindsay Lohan and Kim Kardashian will be among the celebrities heading to Washington on Saturday for the annual White House Correspondents Dinner, attending as guests of Fox News Channel.
Kardashian was invited by the network itself, which has included her in the past; Lohan will attend as personal guest of news anchor Greta Van Susteren.
Considering Lohan's recent history of drug and alcohol abuse, and time spent in jail, it's primarily this latter move that caught people off guard, given the fact Van Susteren recently spouted off on the dinner's original host, comedian Louis C.K., because he uses foul language. The anchor said she felt he was an inappropriate emcee because his jokes were derogatory towards women, and indicated she would boycott the event should he remain on board.
Soon thereafter, Louis C.K. declined the gig and was replaced by talk show host Jimmy Kimmel.
In response to the Lohan news on Thursday, Meghan McCain gave her assessment of the matter, tweeting, "Let me get this straight Greta Van [Susteren] is bringing Lindsay Lohan to the WHC Dinner but has a moral offense to [Louis] C.K?"
The conservative journalist and daughter of Sen. John McCain promptly found a bandwagon amongst her following.
Scott Shields tweeted in response, "Sure. A comedian using bad words is unacceptable, while a celebrity with substance abuse issues is hilarious. America, 2012."
Added Joey Guzman, "Thank you! She's offended by someone who's a comedian but is cool with someone who's life has been a comedy ... wtf?"
The Fox host later explained herself to TMZ, referencing news from Monday that Lohan would play Elizabeth Taylor in the upcoming Lifetime movie, "Liz and Dick."
"I love comebacks, and I'd like her to succeed," remarked Van Susteren, who was also the one that invited Kardashian in 2010. "She's got a new movie and I'm hoping things work out for her."
Though the typical crowd at the event varies from A-listers down, the rest of the attendants this year don't spark as much debate. Reports People, additional guests include George Clooney, Josh Hutcherson, Charlize Theron, Sofia Vergara, Viola Davis, Daniel Day-Lewis, Dakota Fanning, Jason Schwartzman, Aziz Ansari, Anna Paquin and Stephen Moyer.
Related content: