An Iowa man who told police that he traveled to Westerly, Rhode Island, because he was hoping to visit with pop star Taylor Swift was arrested near the singer's home carrying a backpack containing more than 30 lock picks and several other burglary tools, authorities said.
David Page Liddle, 32, was charged Friday with possession of burglary tools and possession of a prohibited weapon other than a firearm, according to online jail records.
Swift was not at the house at the time of Liddle's arrest, Chief Shawn Lacey of the Westerly Police Department confirmed to NBC News.
Liddle, of Des Moines, Iowa, was arrested after residents in the Watch Hill village reported seeing someone suspicious near the boat yard. Officers found Liddle carrying a backpack with an aluminum baseball bat sticking out of it, and because the bat could be used as a weapon, searched his bag.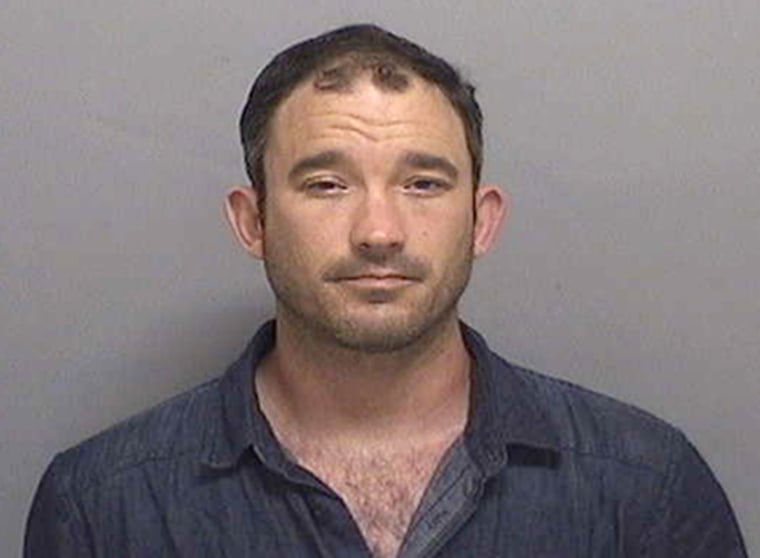 Officers discovered more than 30 different lock picks, screwdrivers, a flashlight, several pairs of rubber gloves, a crowbar and other items in the backpack, police said.
Liddle told police that he took a train from New York City to Westerly because he wanted to visit with the pop star. He said that he had also traveled to Nashville and Memphis, Tennessee. The 29-year-old singer also has property in Nashville, among other places.
A police spokesman said Liddle told officers that he personally knew Swift and that she had agreed to help him get his music career off the ground.
Security guards at Swift's Rhode Island home told police that they saw Liddle walk by the "Shake It Off" singer's front gate before walking away.
Swift's security personnel told police they were previously aware of Liddle, putting him on a watch list as they feared he posed a threat.
Liddle is being held on $10,000 bail and was arraigned on the charges Monday.