LOS ANGELES — Matthew Perry died Saturday of an apparent drowning at his Pacific Palisades home, a representative for the actor and a law enforcement source said.
He was 54.
A 911 call came in at 4:07 p.m. local time and was treated as a water rescue, a law enforcement source said.
Los Angeles Fire Department spokesperson Brian Humphrey said first responders went to a home in Pacific Palisades based on a 911 call at 4:07 p.m. about a "water emergency" of an unknown type.
No one was taken to a hospital, he said, and Los Angeles police officers from the West L.A. Division were on the scene.
Later Saturday, two law enforcement sources said the police department's Robbery-Homicide Division, which investigates high-profile crimes and cases involving celebrities, also responded.
The sources emphasized that the case was a death investigation with no signs of foul play.
The Los Angeles County medical examiner was expected to conduct an autopsy and may determine the cause and manner of death, they said.
More details about Perry's death were not immediately available Saturday night.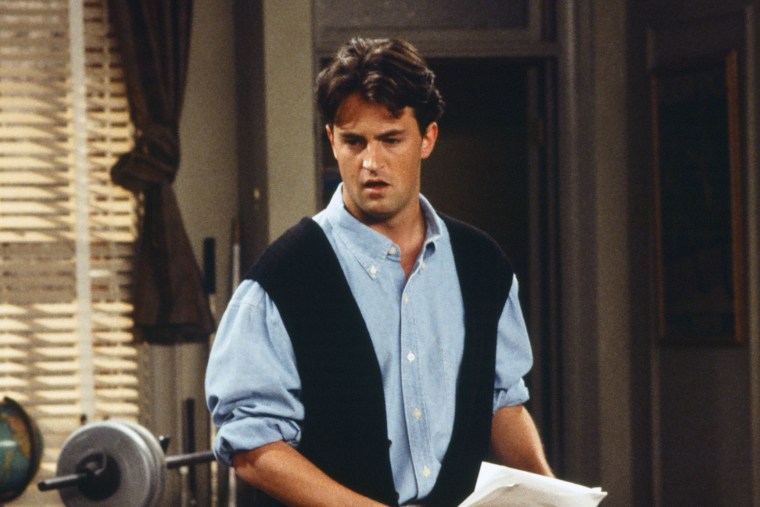 Perry was best known for his role as one of the core cast members on "Friends," NBC's generation X sitcom from the '90s. He played Chandler Bing, a statistical analyst who used sarcasm and one-liners.
The show was a blockbuster, dominating prime time alongside "Seinfeld." It ran for 10 seasons, from 1994 to 2004.
Perry also appeared in several other hits, including "Boys Will Be Boys," "Growing Pains," Beverly Hills, 90210," "The West Wing" and "Scrubs."
Raised in Ottawa, Ontario, Perry had a successful run as a top-ranked tennis player competing in Canadian juniors. He essentially left the sport to pursue acting when he moved to Los Angeles at age 15.
He joined the cast of "Friends" at age 24.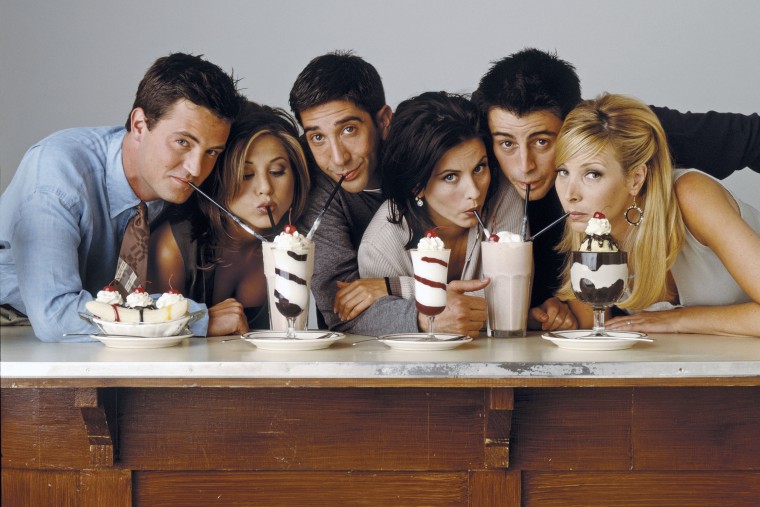 About a year ago, Perry was on a press tour for the release of his memoir, "Friends, Lovers, and the Big Terrible Thing: A Memoir," which added to revelations about his battle with addiction, including a near-death experience in 2019 after his colon burst as a result of his use of opioids.
His post-"Friends" life included multiple roles that drew respect and acclaim, but it was often dominated by headlines about that battle. In the book, he said he spent as much as $7 million on rehabilitation and recovery efforts.
Reaction to Perry's death came from across Hollywood and beyond.
Maggie Wheeler, who played Chandler Bing's girlfriend Janice in "Friends," said Perry died too soon and will be missed by everyone who knew him in real life and on the screen.
She noted Perry's struggles that he shared in his memoir and said she hoped he was at peace.
"Matthew was an incredibly generous actor. There was no single time I stepped onto a stage with him that I did not feel lifted by his brilliance," she said. "Even in his darkest moments his comedic timing was impeccable."
Warner Bros. Television Group, which produced "Friends," said in a statement Saturday night, "We are devastated by the passing of our dear friend Matthew Perry."
The statement continued: "The impact of his comedic genius was felt around the world, and his legacy will live on in the hearts of so many."
NBC, the network that aired "Friends," said it was saddened.
"He brought so much joy to hundreds of millions of people around the world with his pitch perfect comedic timing and wry wit," NBC said in a statement. "His legacy will live on through countless generations."