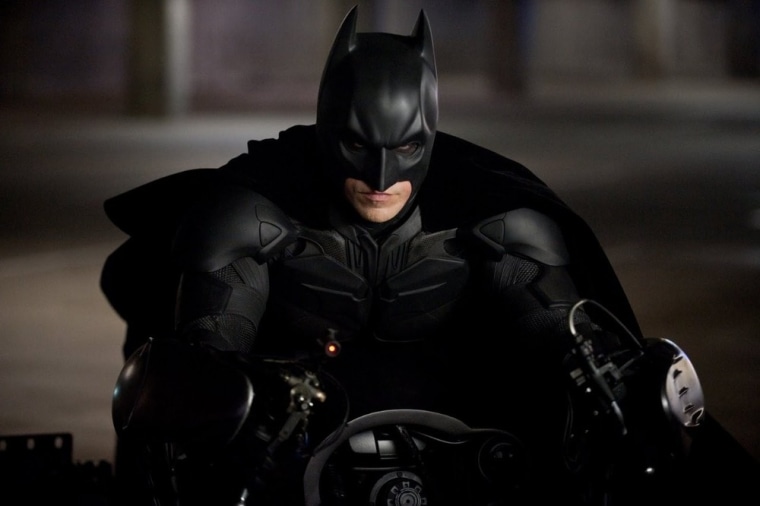 The world's supposed to end in 2012, if you believe certain folks. But before it does, there's a boatload of big movies to eagerly anticipate. I tried to pick just one per month, but my resolve quickly fell apart there.
January
There's plenty of Oscar talk surrounding Meryl Streep as Margaret Thatcher in "The Iron Lady." As an Anglophile as well as a person who doesn't mind getting often-grossly-error-ridden history from movies, I can't wait for this one. The hilarious FilmDrunk.com, though, disagrees, writing, "Can you imagine fast-forwarding through scenes about proper elocution lessons ('King's Speech' much?) to get to the F***ING FALKLANDS WAR? This makes Ken Burns look like Michael Bay." I'll still be there, Union Jack in hand. (Jan. 13)
February
Let's stay in jolly old England, shall we, with Madonna's "W.E." The Material Girl co-wrote and directed this story of American divorcee Wallis Simpson and Edward VIII, the king who left his throne for her. Can't say I care for the fact that there's a parallel story about a modern-day woman who is obsessed with the royal love story, but you can't have everything. Also this month: "Star Wars Episode 1: Phantom Menace" in 3-D, but I may be too scarred by Jar-Jar to risk having him in a third dimension. (Feb. 3 for "W.E.," Feb. 10 for "Phantom Menace 3-D.")
March
The first volume of Suzanne Collins' "The Hunger Games" didn't really engage me, so if you're reading and find it slow going, keep trying. I found that the story really took off in the second and third volumes. The hype drum's been beating loudly on this one, with every bit of photo and trailer news causing waves of interest across the Web. And if you saw star Jennifer Lawrence in "Winter's Bone," you can rest easy knowing heroine Katniss is in good hands. (March 23)
April
Going out on a limb here and picking "Cabin in the Woods." This horror movie is co-written by Joss Whedon of "Buffy the Vampire Slayer" fame. Good-looking couples in the spooky, dark woods, things start to get scary, and one of them says, "We should split up!" "REALLY?" snarks his pal, who's obviously seen a scary movie or two. This could be awful, but Whedon usually does the unexpected, and rumors are that the film puts a smart twist on its scares. (April 13)
May
Sure, the big May movie is "Avengers," where Captain America, Iron Man, Thor and the crew finally assemble. But if you offered me an "Avengers" ticket in one hand and a "Dark Shadows" ticket in the other, I'm going "Dark." It's all Mom's fault -- we watched the creepy vampire soap opera when it ran after school in the 1970s, and I'm not ashamed to own up to a crush on Jonathan Frid as Barnabas Collins. Johnny Depp plays Barbabas here, and he's got a lot of fans hoping he won't disappoint. My name is Victoria Winters ... (May 11)
June
It's been 30 years since "Blade Runner," and now director Ridley Scott is returning to science fiction with "Prometheus." While originally conceived as a prequel to the "Alien" series, it's no longer clear if that's the case. Call it what you want, these acid-blooded, face-hugging creatures are among the scariest ever invented, and I'll be there even if I have to duck in fear through half of it. In the multiplex, no one can hear you scream. (June 8)
July
Batman flies back into theaters this summer with "Dark Knight Rises," but the previews are focusing less on The Caped Crusader and more on sexy Catwoman (Anne Hathaway) and powerhouse villain Bane (Tom Hardy). It can't be easy to step into a Batman villain role after Heath Ledger did such a marvelously unnerving Joker, but Bane is so different from the cerebral psychopath that the film's bound to feel fresh. July not feeling super enough? "Amazing Spider-Man" also comes out that month. (July 20 for "Dark Knight," July 3 for "Spider-Man")
August
"ParaNorman" had me at the title. Norman is a misunderstood boy who can talk to the dead, and whoa, isn't that a handy talent to have when they just happen to take over your town? (Aug. 17)
September
Not usually the world's biggest fan of 3-D, but it's easy to envision the Pixar classic "Finding Nemo" swimming into the extra dimension. That angler fish who gets stuck in the diver mask and the giant herd of jellyfish will be fun to watch in 3-D, and there's a whole generation of kids who grew up seeing this film only on home TVs. Earning buzz: "Argo," in which the CIA stages a fake movie to help six Americans escape during the Iranian Hostage Crisis. (Sept. 14 for "Nemo" and "Argo" both.)
October
I just ... don't know about October 2012's movies.  Johnny Knoxville in the Halloween comedy "Fun Size"? There's not really going to be a "Saw 9" or a "Paranormal Activity 4," right? Most interesting at the moment is "Gangster Squad," with Sean Penn, Ryan Gosling, Josh Brolin, Anthony Mackie and others starring in a tale of gangsters infiltrating L.A. in the 1940s and 1950s. (Oct. 19)
November
James Bond returns in "Skyfall," with Daniel Craig returning as superspy 007. I'm quite happy that M (Judi Dench) plays a large role, as events in her past apparently cause Bond to question her loyalty. Oh, and a little franchise called "Twilight" finishes off with "Breaking Dawn Part 2," but I can't imagine anyone would go to that movie. It'll probably bomb. (Nov. 9 for "Skyfall," Nov. 16 for "Breaking Dawn Part 2")
December
No no no, don't make me choose. December is packed full of gifts for movie fans. "The Hobbit" takes Tolkien fans back to Middle Earth, "World War Z" details the great zombie war with some help from Brad Pitt and "The Great Gatsby" has Leonardo DiCaprio searching for the green light at the end of Daisy's dock. How can he miss it? It's in 3-D! Quentin Tarantino's "Django Unchained" will also be worth a look. (Dec. 14 for "Hobbit," Dec. 21 for "World War Z," Dec. 25 for "Great Gatsby" and "Django Unchained.")
There are hundreds of other films coming out in 2012. Which ones top your list? Tell us on Facebook.
Related content: