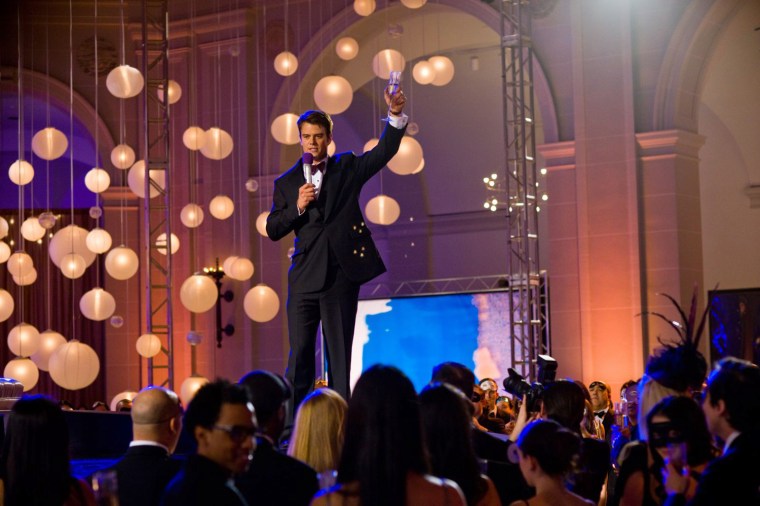 The holiday spirit is eluding Hollywood, which has stumbled through its worst two weekends of 2011 at a time when business usually starts to pick up as big year-end releases approach.
Overall domestic revenues are expected to come in below the dismal $81 million haul a week ago, which had been the low weekend so far this year. This looks like Hollywood's worst total in more than three years, going back to the weekend after the Labor Day holiday in 2008, when overall grosses finished below $70 million.
The star-filled romance "New Year's Eve" led this weekend with a weak $13.7 million debut. The cast includes Hilary Swank, Robert De Niro, Halle Berry, Ashton Kutcher and Sarah Jessica Parker.
Jonah Hill's comedy "The Sitter" opened at No. 2 with just $10 million.
1. "New Year's Eve".......................$ 13.7 million
2. "The Sitter" ..........................$ 10.0 million
3. "Twilight: Breaking Dawn: Part 1"......$ 7.9 million
4. "The Muppets" .........................$ 7.1 million
5. "Arthur Christmas" ....................$ 6.6 million
6. "Hugo" ................................$ 6.1 million
7. "The Descendants" .....................$ 4.4 million
8. "Happy Feet Two".......................$ 3.8 million
9. "Jack and Jill" .......................$ 3.2 million
10. "Immortals" ...........................$ 2.4 million
Related content: