Oprah Winfrey's mother, Vernita Lee, has died at the age of 83.
Lee died in her home in Milwaukee on Thanksgiving Day, the family said Monday in a statement. Funeral services have already been held, the family said.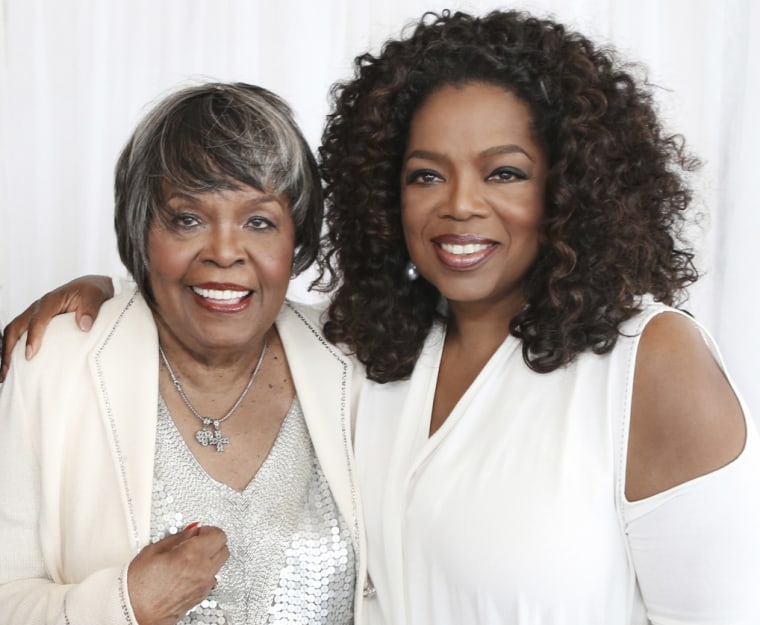 On Monday, Winfrey expressed gratitude on Instagram for messages of support she has received since her mother's death.
"Thank you all for your kind words and condolences regarding my mother Vernita Lee's passing," Winfrey wrote. "It gives our family great comfort knowing she lived a good life and is now at peace."
Lee is survived by Winfrey and another daughter, Patricia Amanda Faye Lee; grandchildren Alisha Hayes, Chrishaunda Lee Perez, Aquarius Lofton and Andre Brown; and great-grandchildren Jaxon Praise Perez, Chai Theresa Perez, Donovan Hayes and Trinity Hayes.
She had two other children: Jeffrey Lee, who died in 1989, and Patricia Lee Lloyd, who died in 2003.
Lee gave birth to Winfrey in 1954. Winfrey was raised by her maternal grandmother, Hattie Mae Lee, in rural Mississippi until she was 6.
When Winfrey was 7, she moved to Milwaukee to live with her mother because her grandmother was dying. Hattie Mae Lee died in 1963.
Winfrey has been candid about her early relationship with Lee being fraught.
"So at 6, I am introduced to this woman who I'm told is my mother and none of the normal feelings — love, joy at being together again — were there," Winfrey said in a 2005 episode of the series "Belief" on her network. "And so, for years, I was asking the question… What is a mother? What are you supposed to feel about your mother?"
The media mogul has also said that she was living with her mother when she was molested by a cousin and abused by an uncle.
At 14, Winfrey was sent to live with her father, Vernon Winfrey.
Lee and Winfrey eventually reconciled when Winfrey welcomed her mother onto her talk show for a makeover in 1990.