Just when you thought perhaps you'd seen every image ever taken of Marilyn Monroe, a new set of rare prints has emerged, taken just six weeks before her death in 1962.
Photographer Bert Stern's chromogenic prints, from a session called The Last Sitting, are set to go to auction in New York on May 8. Stern had three sessions with the Hollywood legend for Vogue magazine late in June 1962.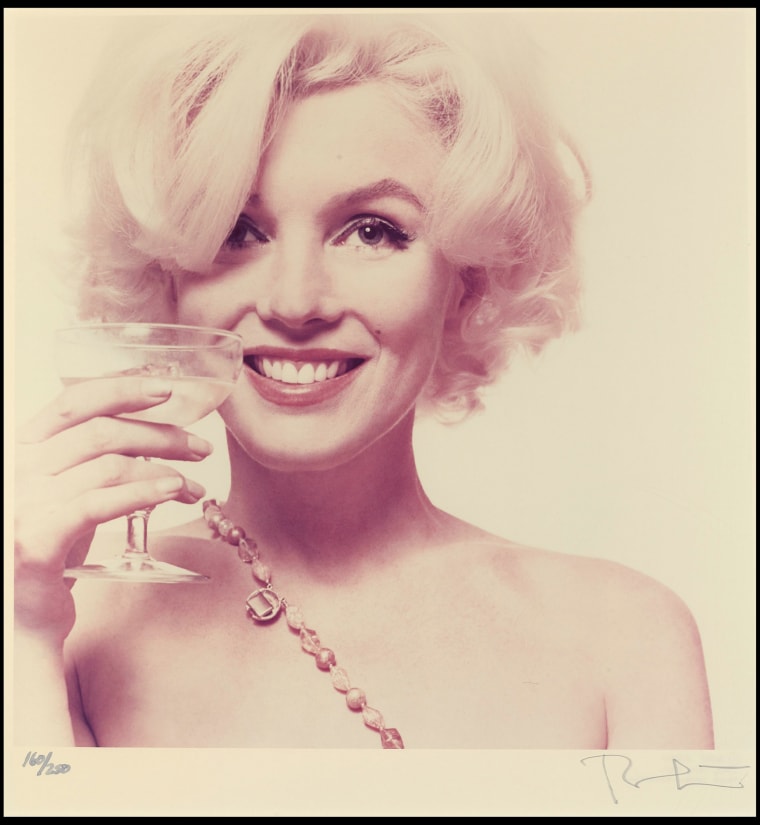 Monroe is seen posing topless, holding what appears to be a cocktail, lounging on a bed and playing with a sheer scarf.
A story on London's Daily Mail website says that because the prints have been displayed for many years, the color has "shifted" slightly. The site quotes Judith Eurich from the British auction house Bonhams, which is selling the prints: "This is a very popular set. It is unusual to find a whole set and the owner has had them since they were printed."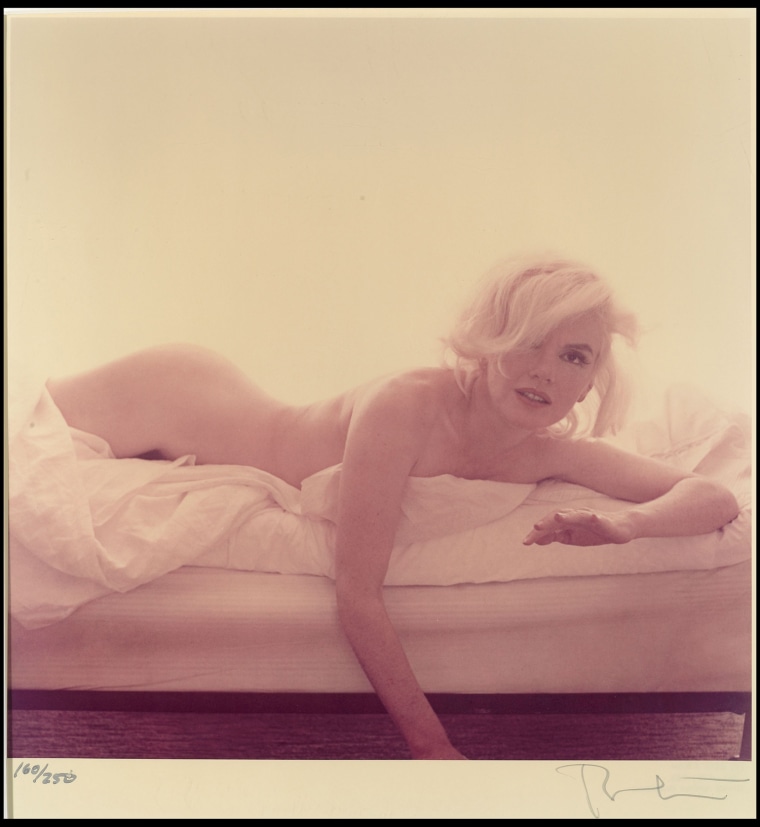 The set of photographs is expected to fetch $25,000.
TODAY.com previously reported on more Monroe photographs up for auction this spring, including images taken by the actress' longtime makeup artist Allan "Whitey" Snyder.
Monroe died on Aug. 5, 1962, at age 36.
Related content: