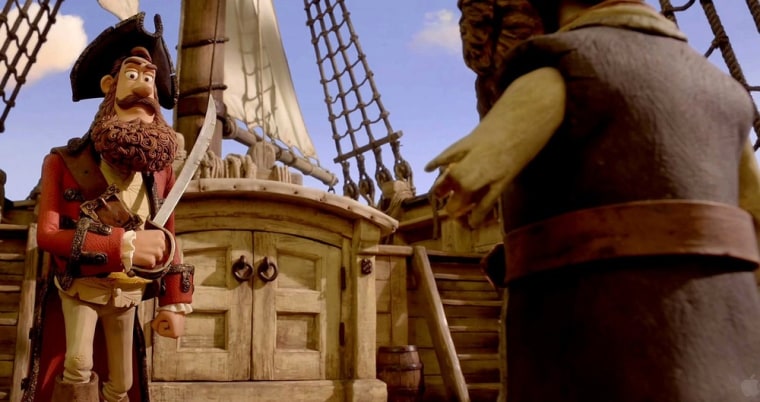 In a funny, if shocking, scene in the trailer for the upcoming stop-action movie, "The Pirates! Band of Misfits," the pirate captain acrobatically swings onto a ship, unsheathes his sword, and announces (in Hugh Grant's plummy British accent) that he plans to plunder the ship's gold.
"Gold? Afraid we don't have any gold, old man" a sailor tells him. "This is a leper boat." And then -- THUNK -- his arm falls off.
But you won't be seeing that scene when the 3-D movie hits theaters April 27.
The British organization Lepra Health in Action wrote on its website, "Leprosy is not an easy disease to catch, it is curable, those affected should live within mainstream society and no – limbs don't just fall off. Not even for comic effect."
Aardman Animations, the makers of "The Pirates!," listened to the group and issued a statement saying "after reviewing the matter, we decided to change the scene out of respect and sensitivity for those who suffer from leprosy. The last thing anyone intended was to offend anyone."
Lepra Health in Action responded by saying the group was "genuinely delighted that Aardman has decided to amend the film."
It's unclear if the movie cut the entire scene or just altered it. You can still watch the scene in the attached trailer.
Do you think the scene was offensive? Should it have been changed? Tell us on Facebook.
 More from movies: