Jimi Hendrix died 42 years ago today, on Sept. 18, 1970. He was just 27 -- another member of the famed "27 Club," along with Jim Morrison, Janis Joplin and other musicians who died at such a young age. (Kurt Cobain "joined" in 1994 and Amy Winehouse in 2011.)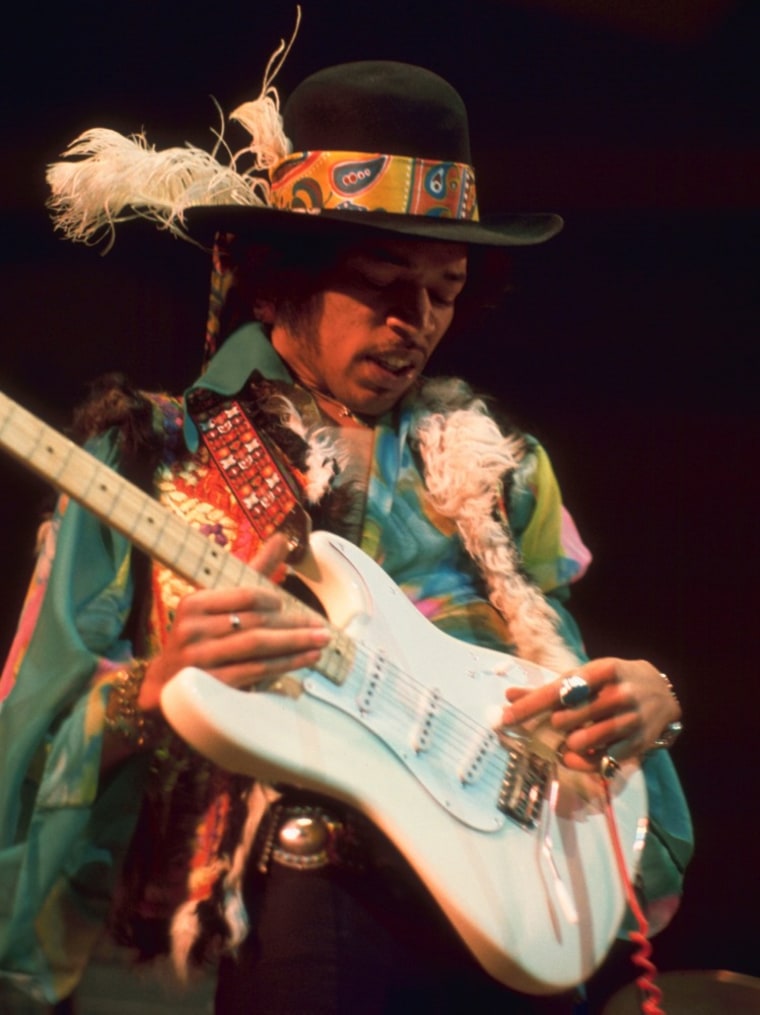 Even as a Seattle grade schooler, Hendrix carried around a broom to mimic a guitar. On Hendrix's official website, his father is quoted remembering the broom.  
"I used to have Jimmy (the way he spelled his name then) clean up the bedroom all the time while I was gone, and when I would come home I would find a lot of broom straws around the foot of the bed," Al Hendrix said. "I'd say to him, 'Well didn't you sweep up the floor?' and he'd say, 'Oh yeah,' he did. But I'd find out later that he used to be sitting at the end of the bed there and strumming the broom like he was playing a guitar."
Although he left Seattle for New York and London, the city has numerous monuments to him. His former high school, Garfield High, features a bust of the singer. There's a bronze statue of him in the city's Capitol Hill neighborhood, showing him on his knees, head thrown back, guitar at the ready. (Writes one fan on Yelp, "If I didn't know anything about Mr. Hendrix, I would guess he was in massive pain due to a guitar that caused him agony. This statue is awesome but it is crazy.") Even parts of the city's zoo have plaques dedicating them to the memory of Hendrix and his music.
It's an interesting mix -- Hendrix's explosive pioneering guitar work and the many musical sounds that have come to Seattle since then. Kids who are barely familiar with grunge may not know why Hendrix is important, but if they take a few minutes and talk to someone who really knows music, they might begin to understand. Or they can just start listening. Four decades after his death, the music still speaks. 
'Scuse me, while I kiss the sky.
Were you a Hendrix fan? Tell us on Facebook.
More from music: